DIVING NEWS
Diver's $100k find runs in the family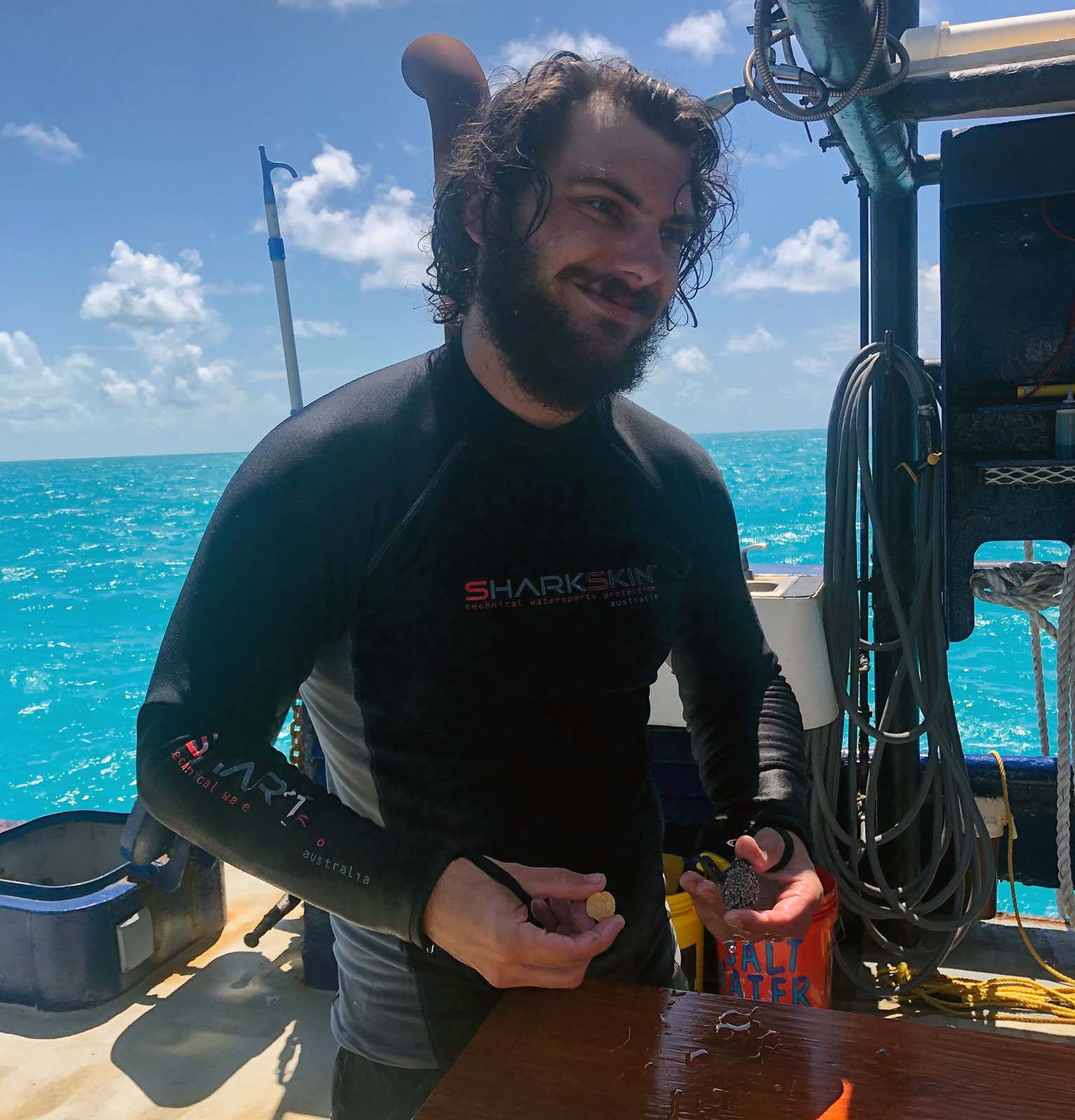 Picture: Mel Fisher's Treasures.
A US scuba diver has discovered a rare gold coin in 9m of water – the first to be recovered from Florida's 17th-century Spanish galleon shipwreck Nuestra de Atocha for 20 years. 
Zach Moore was diving from the Mel Fisher's Treasures salvage vessel JB Magruder on 16 July, using an underwater metal detector. His find is believed to be worth at least US $98,000.
Moore's father Bill was part of the crew that discovered and recovered what the divers term the "motherload" of the Atocha in 1985. On one single dive they found 75kg of gold finger bars, chains, and discs. They went on to find 121 gold coins, but discoveries of these had dried up by 2001.
Bill Moore also worked as chief conservator of the 1715 fleet at Mel Fisher's Treasure Museum for many years, and his wife Julie, Zach's mother, was another Atocha diver, recovering a number of emeralds from the wreck.
Zach Moore has previously worked on the 1715 fleet wreck site off Vero Beach, where he found a rare silver pendant and a rosary with a figure of Christ, which he conserved with his father.
Guinness World Records has recognised the Nuestra de Atocha as the world's most valuable shipwreck. When it sank in 1622 it was carrying in today's terms some $400 million worth of gold, silver, gems and other valuables from the New World to Spain. The JB Magruder's 10-day search also turned up two silver coins and a musket-ball.
******  MEANWHILE A FLORIDA MAN has died while diving the well-known Spiegel Grove wreck off Key Largo. Roy Jasper, 67, had been diving from a private boat on 23 July, but lost consciousness soon after entering the water. Two divers who had been accompanying him brought him back to the boat after seeing him drift away, but he could not be revived.