DIVING NEWS
Divers' bomb-find detonated in Guernsey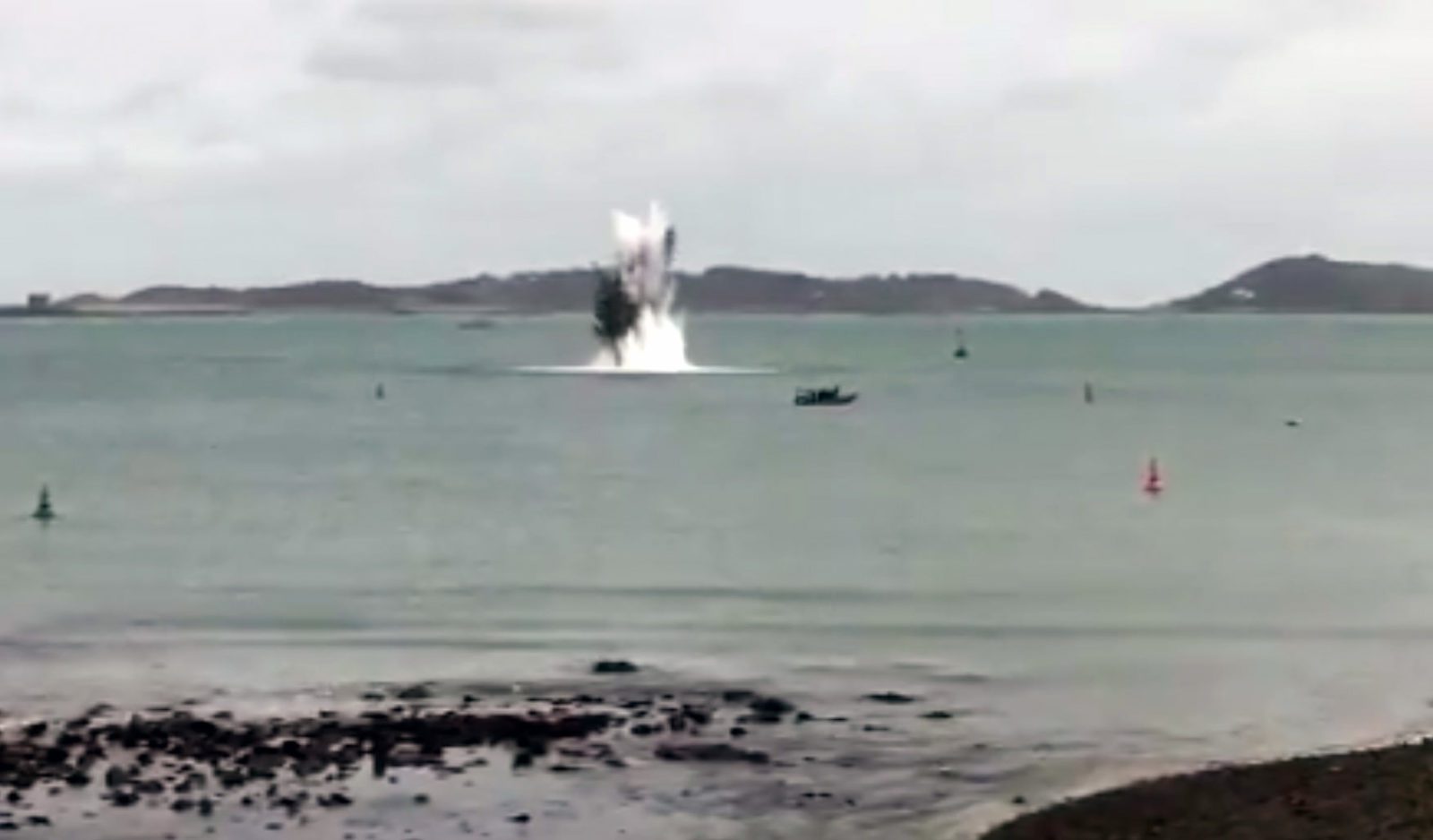 A World War Two anti-submarine depth-charge found by recreational scuba divers off the Channel Island of Guernsey earlier this month was detonated five days later by a Royal Navy explosive ordnance-disposal (EOD) dive-team.
A 200m exclusion zone had been imposed on marine traffic following the discovery near the entrance to the Queen Elizabeth II Marina in St Peter Port. The dive-team inspected the overgrown 1m-long cylindrical device, which lay isolated in the sand at a depth of around 7m.
The controlled explosion was carried out on 15 November at mid-day, timed for low tide to minimise the risk of a shockwave affecting the nearby breakwater.
Guernsey was occupied by German forces during the war and the bomb had at first been thought to be German or British, but the EOD team believed it to be a US-made lightweight torpedo depth-charge containing about 100kg of explosives.
An RN representative expressed surprise that the bomb should have remained undetected and intact on the seabed for at least 75 years. The chances are that it was set to activate at a depth greater than that at which it was dropped.