DIVING NEWS
Good news for crabs – but not for us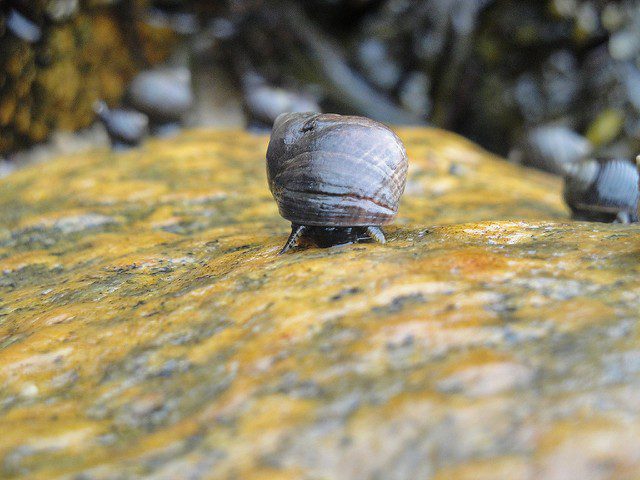 Picture: Paul Morris
It's well-known that microplastics contaminate marine eco-systems, but while much research has been devoted to assessing the extent of the damage, little has been done until now on the effects on predator-prey interactions.
Now a study of shellfish behaviour led by Professor Laurent Seuront of France's National Centre for Scientific Research has demonstrated that chemical toxins leaching from microplastics have direct biological effects on the ability of prey to defend itself.
His team has shown that these toxins disrupt the defence mechanisms of a key species in the food chain, the common periwinkle (Littorina littorea), in the presence of its predator the common littoral crab (Carcinus maenas).
This increase in its vulnerability poses a threat to the entire food-chain, says Prof Seuront.
Periwinkles were kept in water in laboratory tanks containing microplastics in the sort of concentration found on the French beach from which they were collected.
When the shellfish failed to react when the crabs were introduced to the tank, it was concluded that the chemicals affected the periwinkles' senses, both suppressing their ability to detect the crabs, and then preventing them from using instinctive defensive behaviour such as retreating into their shells or hiding among rocks.
"These results suggest that the biological effects from microplastic leachates may have major implications for marine eco-systems on taxa that rely on chemo-sensory cues to escape predation," concludes the study, which is published in Biology Letters.