DIVING NEWS
How smoking harms marine life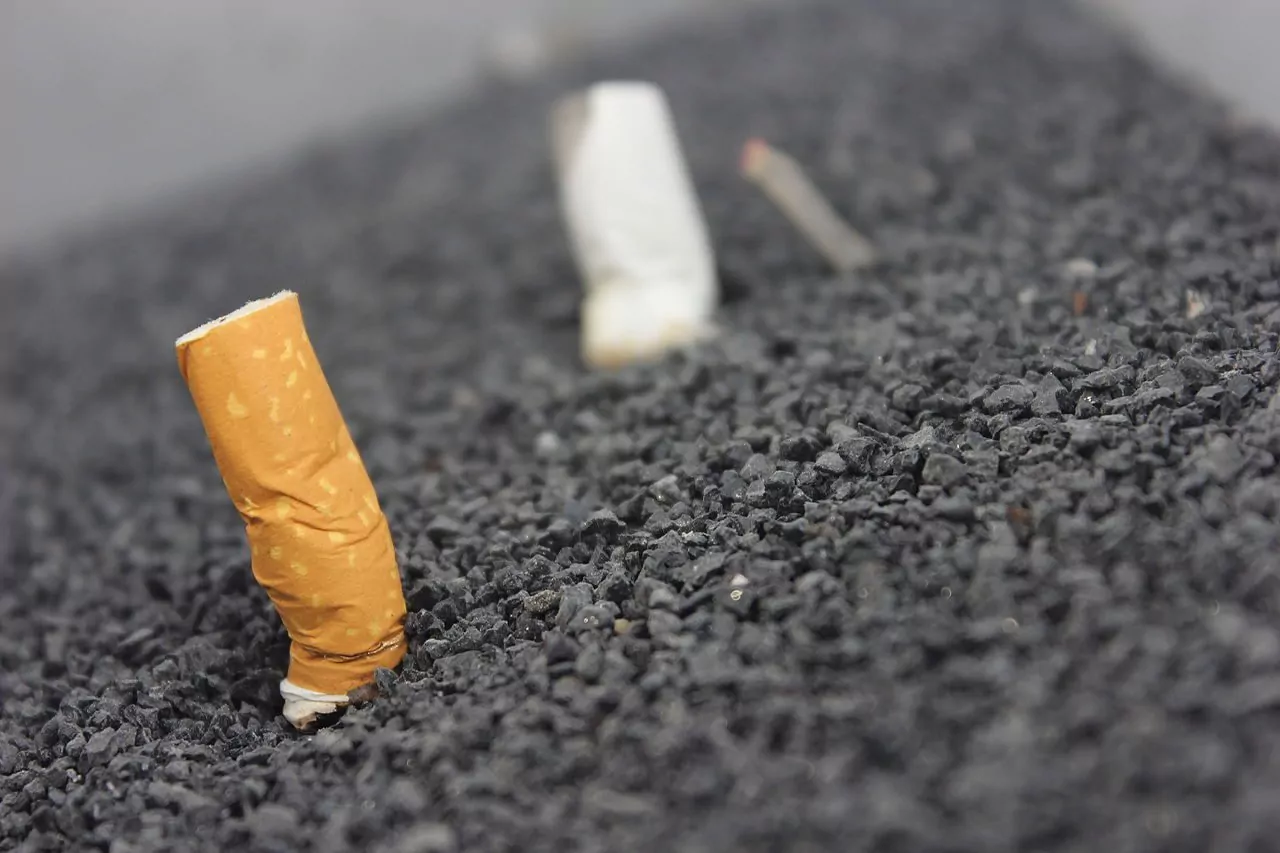 Picture: Lindsay Fox.
With the public now focused on the need to combat plastic pollution of the oceans, environmental campaigners are joining forces with the human health lobby to claim that one of the biggest threats is one many people might not have considered – the cigarette end.
With some 5.6 trillion cigarettes smoked around the world every year, the discarded filter tips are among the most abundant types of litter in the oceans.
The filters, used on 97% of cigarettes, are made using cellulose acetate, a type of plastic that over time breaks down into micro-particles while also releasing the many chemicals used to treat tobacco – all of which enters the marine food-chain before making its way back into the food we eat.
NBC News in the USA recently interviewed a range of environmental and anti-smoking lobby groups about the problem. The Ocean Conservancy, which has been running annual beach clean-ups since 1986, reported that cigarette ends had been the single most collected item on the world's beaches every year, with more than 60 million collected over that time.
Although the items were the smallest, that figure amounted to about a third of all collected items and more than the plastic wrappers, containers, bottles/caps and eating utensils combined. It reckoned that about two-thirds of cigarette ends were disposed of in an irresponsible way.
While over-use of plastic bags, drinks containers and straws have been targeted in recent years, cigarette ends have passed under the radar, say campaigners, even though they pose a greater threat than items such as straws.
Biodegradeable cigarette filters have been developed but have yet to be adopted by the tobacco industry, says NBC News. And campaigners are now arguing that a ban on non-biodegradeable filter tips would not only alleviate ocean-contamination problems, but would also serve to discourage many people from smoking at all.
Read more here