DIVING NEWS
Inquest verdicts on three diver deaths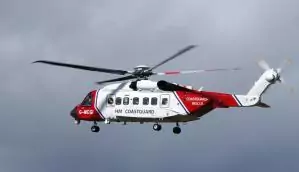 Picture: Ian Taylor.
Inquests into the deaths in the British Isles of three scuba divers, two British and one Canadian, took place yesterday (13 February).
Christopher Baker, 74, who had been diving for some 50 years, went missing on 8 July last year while diving the wreck of the Constantia, five miles off his home town of Scarborough. The incident was reported on Divernet and the inquest proceedings have been reported in the Northern Echo and Yorkshire Post.
Baker was a retired senior staff-member at RAF Fylingdales, Coroner Michael Oakley heard. His wife Rosalyn Baker told the inquest that he cared for his diving equipment meticulously. On leaving home that day he had said that he felt "a bit nervous" about the dive but that "I'll be all right when I get there".
The weather had been very hot but the sea was flat and visibility good. Christopher Robinson was skippering the boat that took Baker and two other divers, Thomas Miller and David Herbert-Moment, out to the wreck. He said that Baker was very experienced and had been out with him before but was more used to diving from his own boat, which required a metre less of a drop into the water.
"Chris did struggle with his equipment and was a bit agitated about finding a clip on the front of his kit," Robinson told the inquest, but said that Baker had composed himself.
"He went in with a big splash and I said: 'What the hell is he doing?', as his arms and legs were all over the place. But then he righted himself and I watched him head down towards the rope, and bubbles came up as though he was breathing."
Miller told the inquest that the group had agreed to stick together on the dive. Because of the heat, he had waited in the water while the others kitted up. "I saw Chris go into the water and then he went down quite fast," he told the Coroner.
He and Herbert-Moment had looked for Baker on reaching the wreck but, failing to find him, had completed their dive, assuming he was back on the boat. After they surfaced without him, the crew had mounted a surface search and called the Coastguard. The unsuccessful search operation had involved three lifeboats, an RAF helicopter and many small boats.
The Constantia, an armed merchant ship torpedoed by UB-21 in 1918 and lying at a depth of 42m, is a popular dive out of Scarborough.
Local diver Clive Ward said that he had searched the wreck-site two weeks after the incident and eventually found Baker's body 27m off the stern.
The inquest heard that Baker had an undiagnosed heart condition in the form of narrowed arteries, and pathologist Dr William Low said that exertion associated with the dive was likely to have caused him to suffer a heart attack.
"It was a very hot day and he was very hot," said the Coroner in giving his verdict of death by natural causes. "He went to the bottom in a short amount of time, so it was likely he was unconscious. The cause of death was cardiac arrest."
Meanwhile an inquest at the Coroner's Court in Letterkenny in Donegal on the same day (13 February), reported by RTE News, has heard how two divers came to the same part of Ireland in the summer of 2017 on separate trips and died within three weeks of each other.
John Allwright, 57, from Langford, Beds, was part of a group of seven wreck-divers. Earlier in the week they had dived HMS Audacious and other wrecks but, with weather conditions worsening, on 28 July they had decided to do a shallow dive and explore a scenic cavern in Sheephaven Bay.
Dive-guide Declan Burke had led them through the cavern, which he said took only about three minutes to swim through. However, Allwright had been sucked into a tight side-cave, losing his mask. Burke said he had been unaware of the side-cave, even though he had dived the cavern some 50 times, but about a month later a local diver had also been sucked into it, and survived.
Allwright had managed to get out and was seen clinging to rocks and shouting for help. Other divers reached him and took him to the boat, where CPR was administered. He was airlifted to hospital but pronounced dead there.
After hearing expert opinion, Coroner Dr Denis McCauley said that Allwright had been a large man with a lot of equipment. He had been able to extricate himself from the cave but at some point his regulator mouthpiece had come out and his equipment had become a hindrance and decreased his buoyancy. It was a genuine accident, he concluded in returning a verdict of death by drowning.
In the second case, Randy McNalley, 63, from Edmonton in Canada, had been diving the 64m-deep wreck of the WW2 cargo ship Pinto on 12 August.
Described as a very experienced diver and triathlete, he was ascending following a dive with a group of nine in good conditions when he suddenly dropped back down.
McNalley's body was recovered by a search team two days later, lying on his back on the seabed with his mouthpiece out. A post-mortem concluded that he had died as a result of hypoxia, although diving expert David Gration said that McNalley had not run out of gas. He believed that a medical incident had occurred about 18m from the surface.
The Coroner agreed that the diver had lost consciousness probably because of a health rather than a diving issue, and became hypoxic because his mouthpiece fell out. Once again he recorded a verdict of accidental death.