A Maltese judge yesterday (22 February) overturned the conviction of rebreather diver Arthur Castillo for involuntary homicide of his dive-buddy through negligence – concluding that he had in fact done everything that could reasonably be expected in the circumstances.
Castillo's suspended sentence last November had caused concern in Malta's and the wider diving community, raising as it did the possibility that divers in the islands were being held to a higher level of responsibility for their buddies than they would be elsewhere, and faced harsher consequences in the event of a serious diving incident.
The incident that led to the conviction, the death of Christine Gauci off Gozo, was reported on Divernet in January 2020, and Castillo's sentencing last November. The reaction of the islands' divers, as represented by Malta's Professional Diving Schools Association, was also reflected later that month.
Maltese company director Castillo, 60, had been diving at Mgarr ix-Xini with Gauci, 35, an old friend and Armed Forces of Malta member. She had also served in the British Army and was a diving instructor and freediver.
Gauci was diving with a twin-set and wearing what would later be described as an oversized and defective drysuit, though she was untrained in drysuit use, while Castillo was using a closed-circuit rebreather.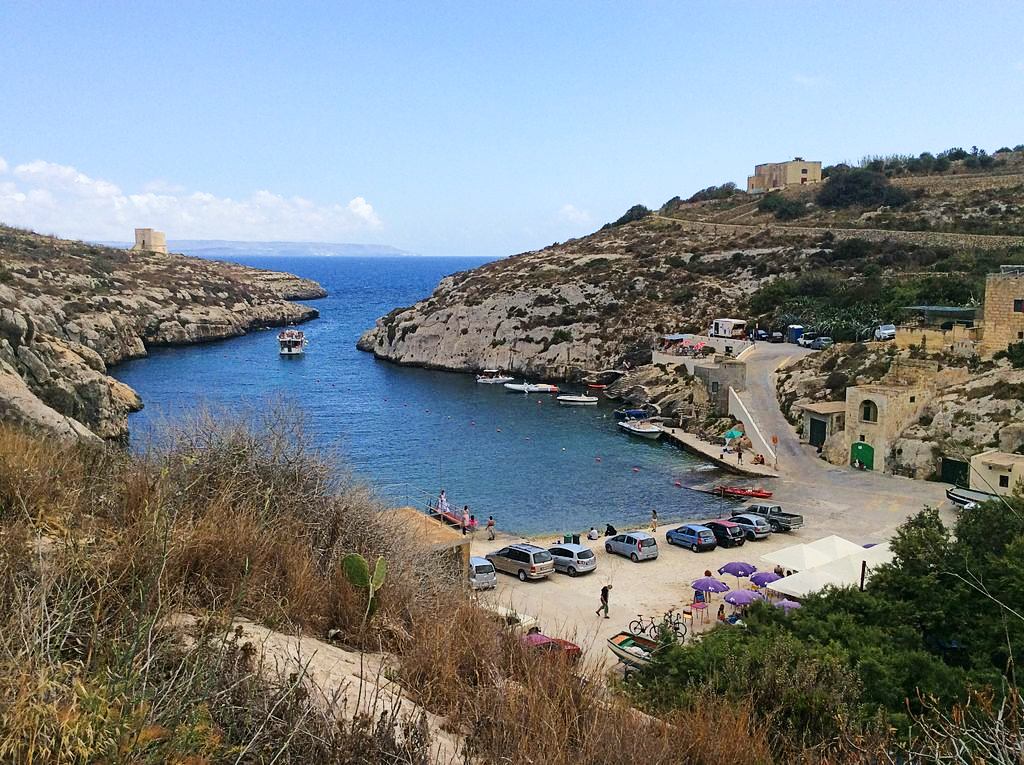 Gauci had experienced repeated buoyancy problems throughout the dive, with Castillo assisting her each time and repeatedly suggesting that they abort the dive, though Gauci had insisted on continuing. He had also needed to cut her fin free from netting at one point, after which he had led them up to 15m, transferring some of his weights and a rock to her in a bid to control her buoyancy.
When she had suddenly shot to the surface he had decided to wait and observe his own decompression obligations. Gauci was later found at the surface with her twin-set empty but a nitrox 50 decompression cylinder untouched, and could not be revived.
Gauci's air-fill had been supplied by an unlicensed operator using a compressor with "questionable maintenance" and her dive-computer had been set to its "most aggressive" setting, it had been stated at the trial last year. Castillo had been judged not to have checked his buddy's air consumption adequately in the later stages of the dive and to have failed to attempt a rescue following her rapid ascent.
He had been found guilty despite Gauci's contributory negligence, and handed a two-year suspended sentence and payment of two-thirds of the expert-witness costs.
Narrowed arteries
The Court of Criminal Appeal disagreed with that verdict yesterday (22 February) when the judge, Madame Justice Consuelo Scerri Herrera, stated that the case could not after all be put down to Castillo's negligence.
The buddy system was established to ensure that assistance was available – but did not mean that the two divers were responsible for each other's actions, she said, as reported in Malta Today.
The causes of death established by the post mortem had been both seawater drowning and coronary artery atheroma. One of Gauci's arteries had been found to be narrowed by 80% of normal capacity, and this could not have been foreseeable before the dive.
The judge also noted that Castillo had dived with Gauci many times before as a friend and was not acting as her instructor. He had helped her to overcome every obstacle she had encountered on the dive, including sharing his weights with her. If he had attempted to follow her straight to the surface "there would have been two fatalities, not one", she said.
Castillo had "not been in any way negligent in his actions", the judge concluded.
Also read: Tech diver slams court-expert 'flights of fancy'
British diver dies in Tenerife
A British female scuba diver died on the morning of 18 February off Fasnia, Tenerife, according to the Emergency Services Co-ordination Centre.
A call received soon after 11am had reported that a diver had been recovered from the sea and required assistance. A doctor in the dive-group had assessed that the 63-year-old had suffered a heart attack and carried out CPR procedures until paramedics arrived. Police and the Guardia Civil also attended.
It is not known whether the diver lived in the Canary Islands or was visiting. A post mortem was being carried out to establish cause of death for a coroner's report.