DIVING NEWS
'Legs felt like lead' says record ice-freediver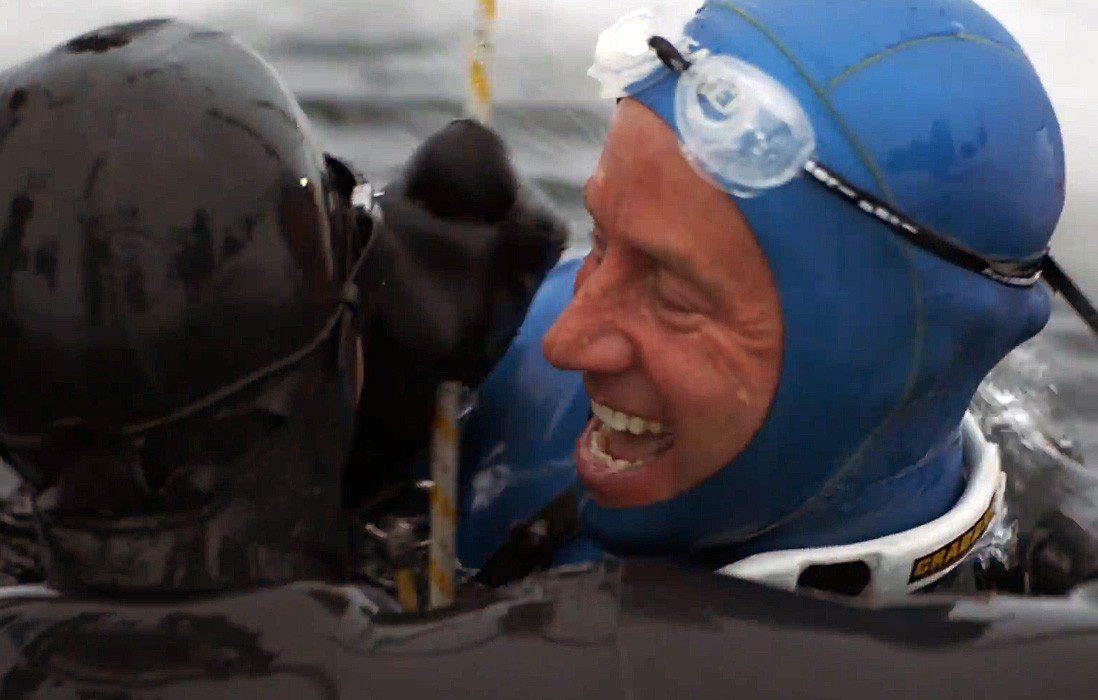 Freediver Ant Williams has claimed a Guinness World Record for the deepest dive under ice, in a Norwegian fjord in the Arctic Circle.
Overseen by GWR observers, the 47-year-old New Zealander descended to a depth of 70m on Wednesday (27 March) to beat the existing record by 5m.
His support team had needed to dig down through 2m of snow to cut a hole in the 1m-thick ice. The sawn ice-plug then had to be pulled up clear of the hole to allow a guideline to be lowered.
In a water temperature fractionally above zero, Williams wore only a wetsuit and carried a torch.
"It was a super-challenging dive," he said afterwards. "The brutal cold and the darkness were far beyond anything I have experienced in the sport. It was a relief to be back at the surface.
"I felt relaxed on the way down, but the swim up was tough going. I think I was over-weighted, and when my dive response kicked in at depth, my legs felt like lead.
"It took me nearly 30 seconds longer than normal to swim up. This is common with no-warm-up diving, when you don't get a dive response before your deepest dive."
Williams lives in Melbourne, Australia and trained for his record bid off the Victorian coast, in New Zealand's Lake Taupo and in Finland.
The previous record of 65m was achieved in 2015 by Russian Konstantin Novikov.
Williams was set to try to improve on his own 70m dive today (29 March) with a descent to 75m.