DIVING NEWS
Maldives president in freedive record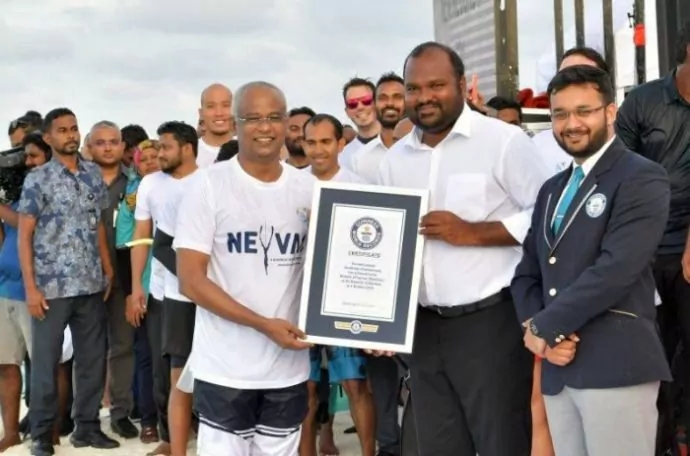 A successful Guinness World Record (GWR) attempt to have the greatest number of freedivers under water simultaneously at one location has taken place at the Baros Maldives resort.
A total of 523 divers demolished the previous record of 280 divers, set in Verona in Italy almost exactly 10 years previously.
The mass plunge, branded as Neyvaa ("breath" in the local Divehi language), took place on 1 October, "World Tourism Day".
GWR officials declared a new world record at the scene and presented the official certificate to Maldivian President Ibrahim Mohamed Solih, who also took part in the event.
It involved all the participants holding their breath under water in the lagoon at the same time for at least 30 seconds.
New Zealand champion freediver William Trubridge took part if the event, which was organised by Baros in collaboration with the Maldivian Ministry of Tourism.