DIVING NEWS
Outstanding wreck-hunter Bob Marx dies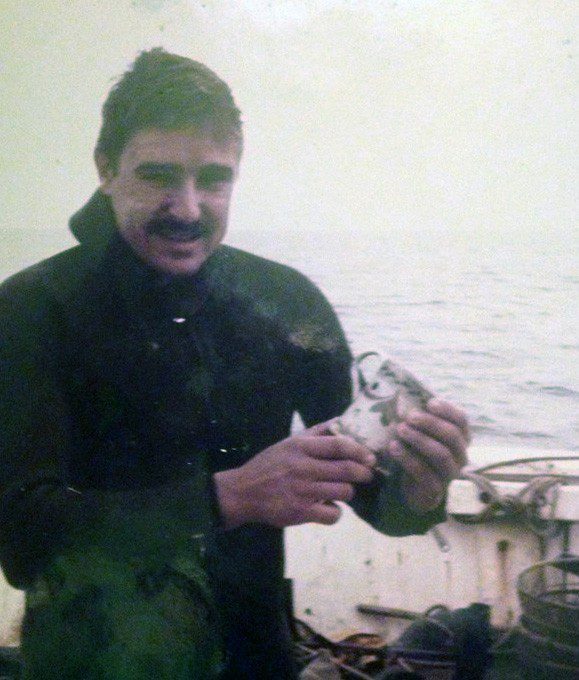 US shipwreck-hunter Robert F Marx, better-known as Bob Marx, has died at the age of 85.
Courting controversy throughout his long diving career as he carved his own path between the often-conflicting demands of maritime archaeology and treasure-hunting, Marx claimed discovery of many thousands of wrecks in more than 60 countries, devoting as much time to archival research as he did to underwater exploration.
Marx died at his home at Melbourne, Florida on 4 July. Among numerous achievements he was best known for excavating the sunken city of Port Royal in Jamaica, and his 1972 discovery of the 17th-century Nuestra Señora de las Maravillas, the second-richest Spanish galleon lost in the Americas. That project ended with his accusing the Bahamas prime minister of criminal activity on TV, and being thrown out of the country.
Then there was the Portuguese vessel Flor do Mar, considered the richest ship ever lost. The Indonesian government had long sought the wreck in its waters, but when in 1992 it called in Marx he succeeded in locating it within three days – 100 miles from their search area.
"Governments of many countries have requested his participation working on their shipwrecks, including assistance in writing laws permitting shipwreck explorers to salvage their sunken ships," says the Explorers' Club, of which Marx had been a fellow since 1959. He was also involved in drafting shipwreck legislation for UNESCO.
Born in 1933 in Pittsburgh, Pennsylvania, Marx was already diving at the age of 10. Using a home-made air-supplied helmet, he would dive to recover fishing tackle and anchors from lake-beds. It was his discovery of a gold watch that sparked his interest in treasure, though he would later say that it was Chinese porcelain rather than gold and silver that was his true passion.
By 13 he had run away to New Jersey to become an apprentice helmet-diver, and at 14 was working on body recovery in Connecticut. The following year he was making his living as a spearfisher in Los Angeles when he found 300 gold coins in a Gold Rush-era wreck. It was at this time that he founded the Los Angeles Neptunes, said to be the USA's first diving club, with fellow treasure-hunter Mel Fisher.
Marx gained the rank of staff sergeant after joining the US Marines Corps (USMC) and saw active service during the Korean War, as well as getting the opportunity to wreck-dive in various parts of the world. He was later appointed director of a USMC diving school in Puerto Rico.
After leaving the forces Marx moved to Cozumel in Mexico and opened what he claimed to be the world's first dive resort there in 1954. He remained there throughout the 1950s, during which time he carried out much pioneering wreck research. "Because of his early shipwreck work in the 1950s, I have long considered Bob the true father of modern-day underwater archaeology," said fellow wreck-hunter E Lee Spence on the news of Marx's death.
In 1959 Marx moved to Seville in Spain as part of his long-term project to scour the Spanish treasure fleet archives for clues to wreck locations. In 1968 he moved back to the USA, settling in Florida.
Marx was one of the founders of the Advisory Council on Underwater Archaeology in 1959, resigning only in the 1990s when it voted to ban presentations of archaeological reports on projects involving treasure-hunters. He was an early director of the Sea Research Society and in 1972 participated in creating a Marine Histories doctorate.
He organised and captained two transatlantic voyages on replica Viking ships, but it was for re-enacting Christopher Columbus's 1492 voyage to the Americas on a replica ship that Spain made him Sir Bob Marx – Knight Commander of the Order of Isabel the Catholic.
Marx wrote more than 60 books, had some 900 archaeological reports and other articles published and was known as a raconteur, lecturing on shipwreck research around the world. British divers got the opportunity to hear and meet him when he appeared at Diver Group's London International Dive Show in 2001.
Marx wrote for DIVER magazine on the occasion of its 40th anniversary about his best and worst diving times.
And a comprehensive appreciation of the diver's career, in which Christopher Frazier justifies his claim that "Marx's CV reads like an Indiana Jones movie script", can also be found on Divernet.
Bob Marx is survived by his wife and fellow-diver Jenifer Grant Marx and three daughters.