DIVING NEWS
Panicking diver ascended feet-first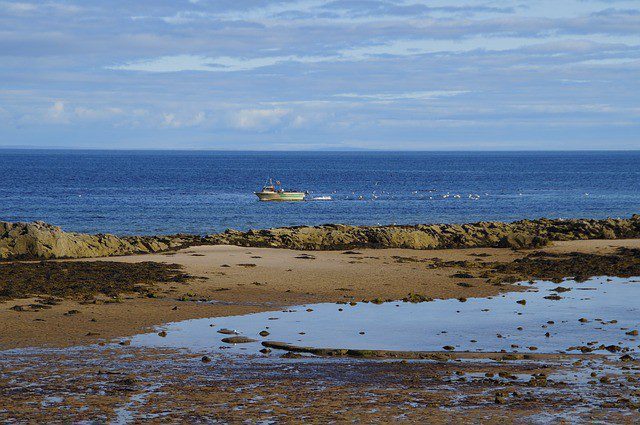 A combination of circumstances including a mismatched valve and hose led to an uncontrolled feet-first ascent and the death of a newly qualified scuba diver off Scotland's north-east coast four years ago.
Ben Rayner, 38, was on a recreational boat-dive off Lossiemouth in the Moray Firth on 22 June, 2014. Originally from Knutsford but living in Lossiemouth, Rayner was secretary of the local Burghead Sub-Aqua Club, and had qualified as a BSAC Ocean Diver only six weeks earlier.
He and diving instructor Natasha Scott were at their maximum depth of 12m, 19 minutes into an early-afternoon club dive, when things started going wrong, according to reports on the recent inquest held at Warrington Coroner's Court in Cheshire.
"I went in initially with a diver who had problems with her ears, and heard Ben having his buddy-check being performed," said Scott in a statement. "He came into the water and we descended and he signalled that he was OK."
Scott described helping Rayner later on when she saw that he had lost his left fin, putting it back on for him and tightening the strap. But then she said he had started ascending, spinning out of control and apparently disorientated.
She had tried to pull Rayner back down but he failed to respond to her OK signal and she said he appeared to panic and started inflating his BC. Her attempts to prevent this were foiled by his flailing limbs.
"I had to let go for my own safety – and then he was out of my sight," stated Scott, who said she needed to stop to sort out her own breathing and buoyancy. Rayner had ascended rapidly feet-first, with air trapped in the legs of his drysuit.
Scott had made a controlled ascent, and at the surface saw that Rayner was still in a head-down position and thrashing violently, his mask full of water.
She had assisted with attempts to get him the right way up, but lifting the 20-stone diver into the dive-boat proved difficult until his equipment could be removed.  "We held his head into the boat and gave him rescue breaths but he was unresponsive," said Scott.
The emergency services were called but Rayner did not recover consciousness and was later pronounced dead.
The diver's equipment was later found to be in good condition, though a mismatched valve and hose meant that it was "not fully functioning", according to an expert report.
Pathologist Matthew Lyall commented that the cause of death should be recorded not as drowning but "death by diving". He said the diver had been disorientated during his uncontrolled ascent, and passed out as water leaked into his mask and around his regulator mouthpiece. A second post mortem had raised the possibility of a pulmonary oedema having occurred.
"He passed away while doing a sport he thoroughly enjoyed," said Coroner Alan Moore of Rayner, recording a verdict of accidental death.