DIVING NEWS
Police dive-team given ultimatum after death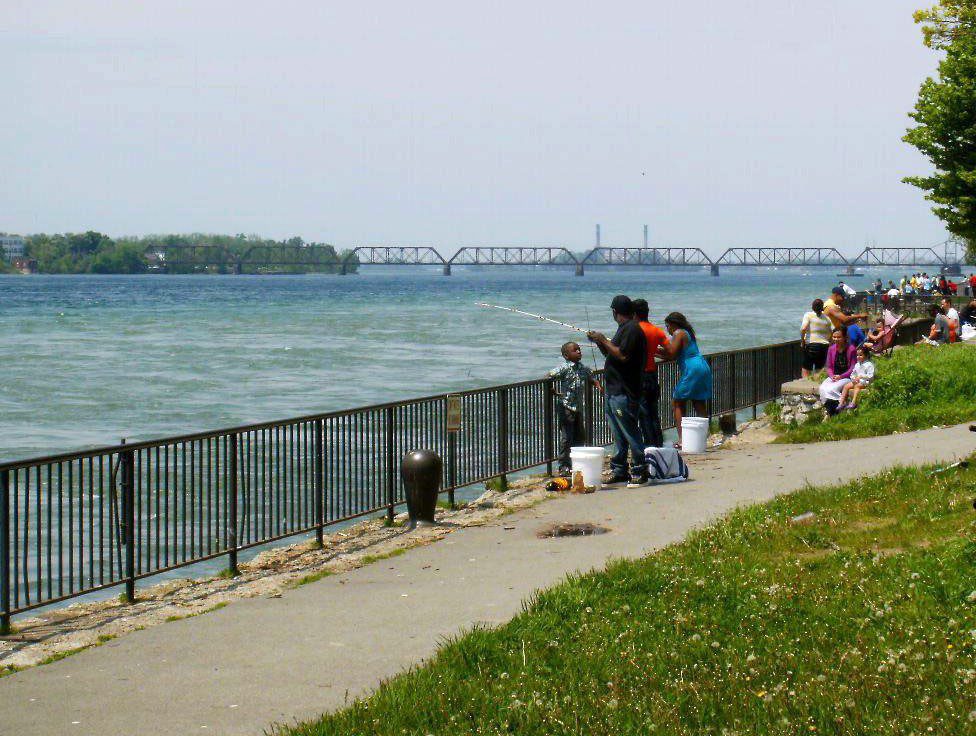 Niagara River near the site of the incident. (Picture:  Andre Carrotflower)
A report into the death of a novice US police-diver on a training session has listed a catalogue of procedural errors on the part of the dive-team.
Craig Lehner, 34, who had been an officer with the Buffalo Police Department in New York state for nine years, went missing in the Niagara River on 13 October last year, as reported on Divernet.
His body was recovered four days later close to where he had gone missing, following a search involving some 15 US and Canadian agencies complicated by poor weather and underwater visibility.
Lehner had been diving alone in the fast-flowing river and had been submerged for only about four minutes when the tether connecting him to other team-members on land became snagged on a large rock 8m beneath the surface, trapping him under water.
Marks on the tether later indicated that he had tried but failed to cut himself free. After three unsuccessful rescue bids in the challenging conditions, the line had eventually snapped.
Now a report by the Public Employee Safety & Health Bureau (PESH) has given Buffalo Police Department 60 days to make key changes to its dive-team procedures, to reduce the chances of such an incident reoccurring.
Lehner had joined the force's Underwater Rescue & Recovery Team six months earlier, and had undergone five months of training in relatively calm waters but no self-rescue training, according to the PESH report.
On the day, the dive-team had failed to assess safety conditions for the training session, including checking for potential underwater hazards, and none of the divers had carried reserve air cylinders.
The team should have used its boat or a platform for the exercise, according to the report. In that way the tether could have been placed at a minimal angle to the water flow to reduce the sort of sweeping action that risked entanglement. The practice of the three dive-team members on the bank to swap the tether between themselves also meant that they lacked "constant awareness" of what the diver was doing.
PESH also found that the team's safety manual lacked any checklists for diving operations, or emergency procedures in the event of equipment failure, hazardous conditions or injuries. Individual members were not allocated specific responsibilities, and their equipment was not tested or calibrated before training.
Buffalo Police Department has stated that PESH has effectively told it to adopt commercial diving standards, and that it was on the way to achieving this within the deadline imposed. PESH has not imposed any penalties on the department, but Lehner's family has already filed a civil wrongful-death suit against it and the City of Buffalo.