DIVING NEWS
Robot sheds light on basking sharks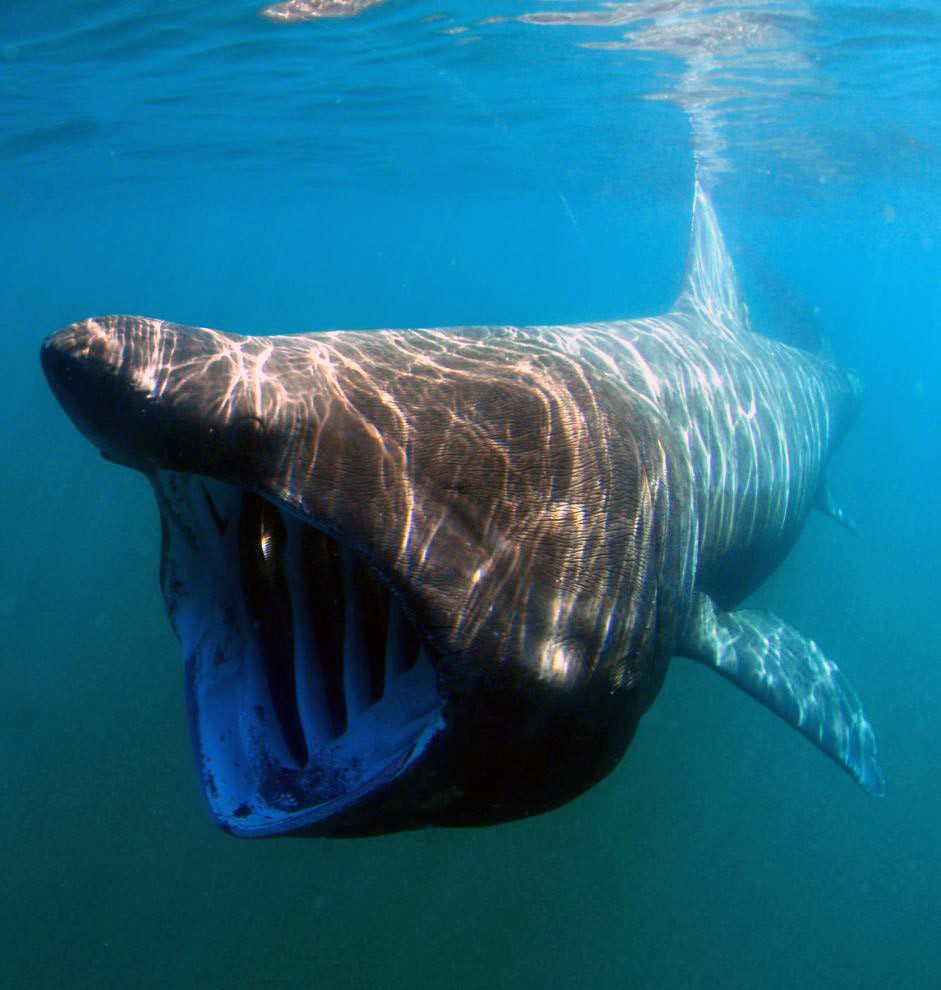 Picture: NOAA
An underwater robot has swum into action for the first time in the UK to observe the enigmatic behaviour of basking sharks in Scotland's Inner Hebrides. It has long been suspected that the species might breed there, and the hope is that the REMUS SharkCam might capture such an event on film.
But the main intention is to use oceanographic data and wide-angle high-definition video footage obtained by the autonomous underwater vehicle to help make the case for creating the world's first protected area for basking sharks.
The 100m depth-rated SharkCam was developed by Woods Hole Oceanographic Institution (WHOI) in the USA, which is funding the project with the University of Exeter, Scottish Natural Heritage (SNH) and WWF/Sky Ocean Rescue.
"Every time we deploy REMUS SharkCam, we learn something new about the species we are studying," says WHOI Research Engineer and SharkCam Principal Investigator Amy Kukulya. "We're able to remove the ocean's opaque layer and dive into places never before possible with this ground-breaking technology, answering questions about key species and revealing new ones."
Initial footage taken during field trials off Coll and Tiree in July showed basking sharks moving through the water column, feeding near the surface but also surprising the team by spending more time at depth than expected.
The scientists hope that by analysing the data and footage, combined with that already provided by camera tags and advanced sonar imaging, they will learn more about basking sharks' underwater behaviour, social interactions and courtship.
SNH and the University of Exeter have been running a basking-shark tagging and research project since 2012. "This year's collaboration has allowed us to use a combination of camera technologies and given us a glimpse of basking sharks' underwater behaviour – a real first and very exciting," said SNH Marine Policy & Advice Officer Dr Suzanne Henderson.
"The footage has already made us reassess their behaviour, with the sharks appearing to spend much more time swimming just above the seabed than we previously thought. It really brings home why it's so important that the species and its habitat are protected by designating the Sea of the Hebrides as a Marine Protected Area."
With few other parts of the world in which basking sharks feed in numbers in surface waters each year, a Sea of the Hebrides MPA is one of four possibilities currently under consultation in Scotland.
The others are north-east Lewis, Shiant East Bank and Southern Trench, with other species such as minke whales, Risso's dolphin and seabed habitats also in mind for protection.
The consultation runs until August 30 and views are invited here.