DIVING NEWS
Scuba club adopts winning mermaid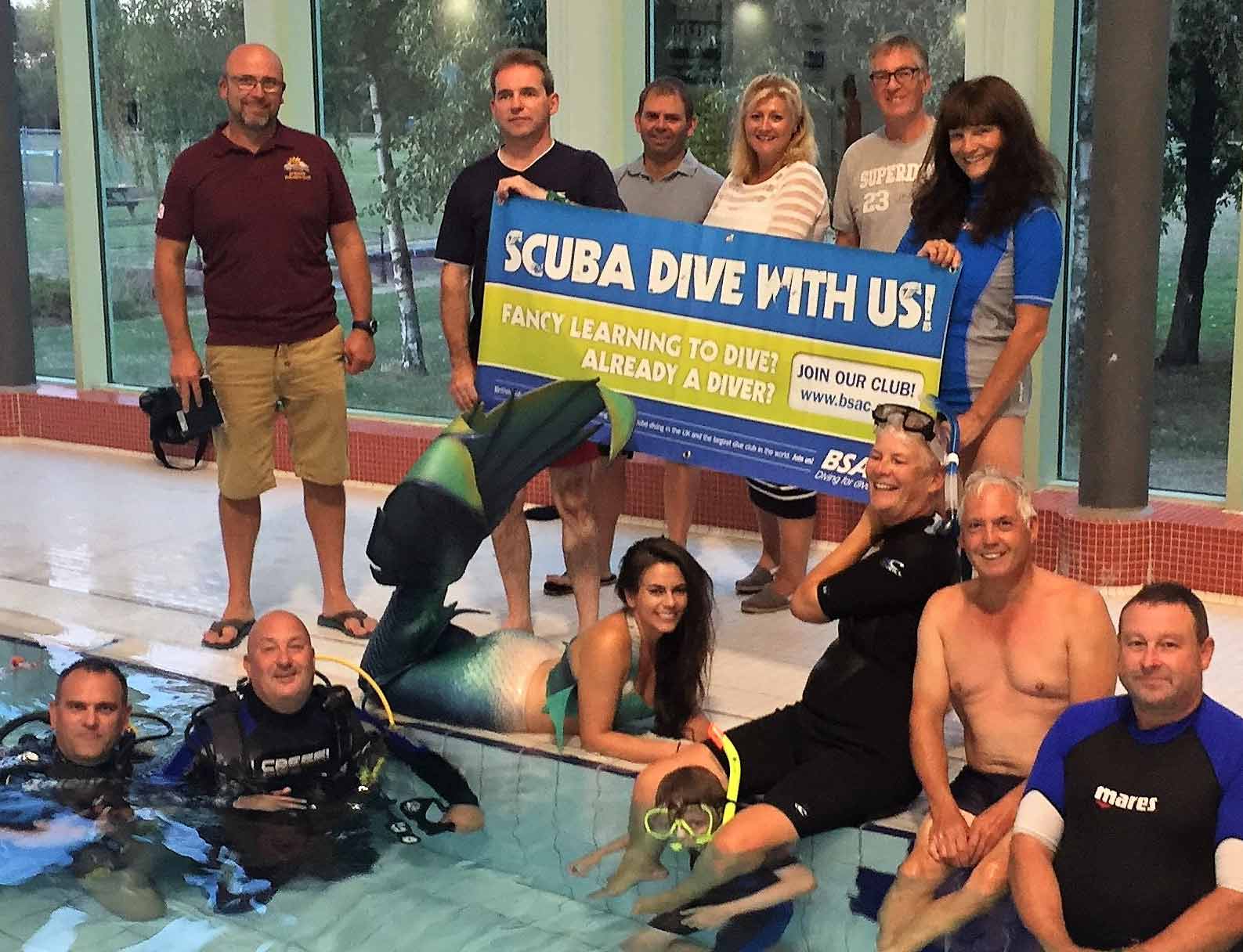 As the mermaiding trend gathers momentum, a UK scuba diving club has adopted a mermaid of its own – with beneficial effects on attendance.
Evesham Sub Aqua Club (ESAC) member Hayley Keen recently became Miss Mermaid UK Worcestershire, a victory that puts her through to September's national finals and the chance to represent the UK at the international finals in Egypt.
Keen fulfilled a childhood dream when she bought a mermaid tail three years ago, but she wasn't a strong swimmer and hadn't even snorkelled before, let alone used a monofin. A Facebook appeal for assistance was picked up by ESAC's Training Officer Pete Grinnall, who invited the wannabe mermaid along to a club pool night.
"I wasn't sure how I'd be received," says Keen. "I'm so lucky to have found such a friendly club."
"Hayley fitted into the club straight away – her 'I'm a mermaid, get over it' attitude made us all smile," says Grinnall. Within weeks the new member was a qualified snorkeller, and this February qualified as a BSAC Snorkel Instructor.
The mermaid's membership has also had an unexpected effect on the club, says Grinnall.
"We were finding that families could be alienated when one member was a diver and the others weren't able to join in.
Club attendance at weekends could suffer as a result – but now the whole family can get involved, by learning to snorkel."
"I felt it was a small gift that I could give back to the club," says Keen. "I loved the course and it was a fun two days where my confidence was given a big boost."
And she says she is also using her regional mermaid title to raise awareness and funds for marine conservation: "Mermaids need a nice place to live as well."