DIVING NEWS
Spooked baitfish swarm around diver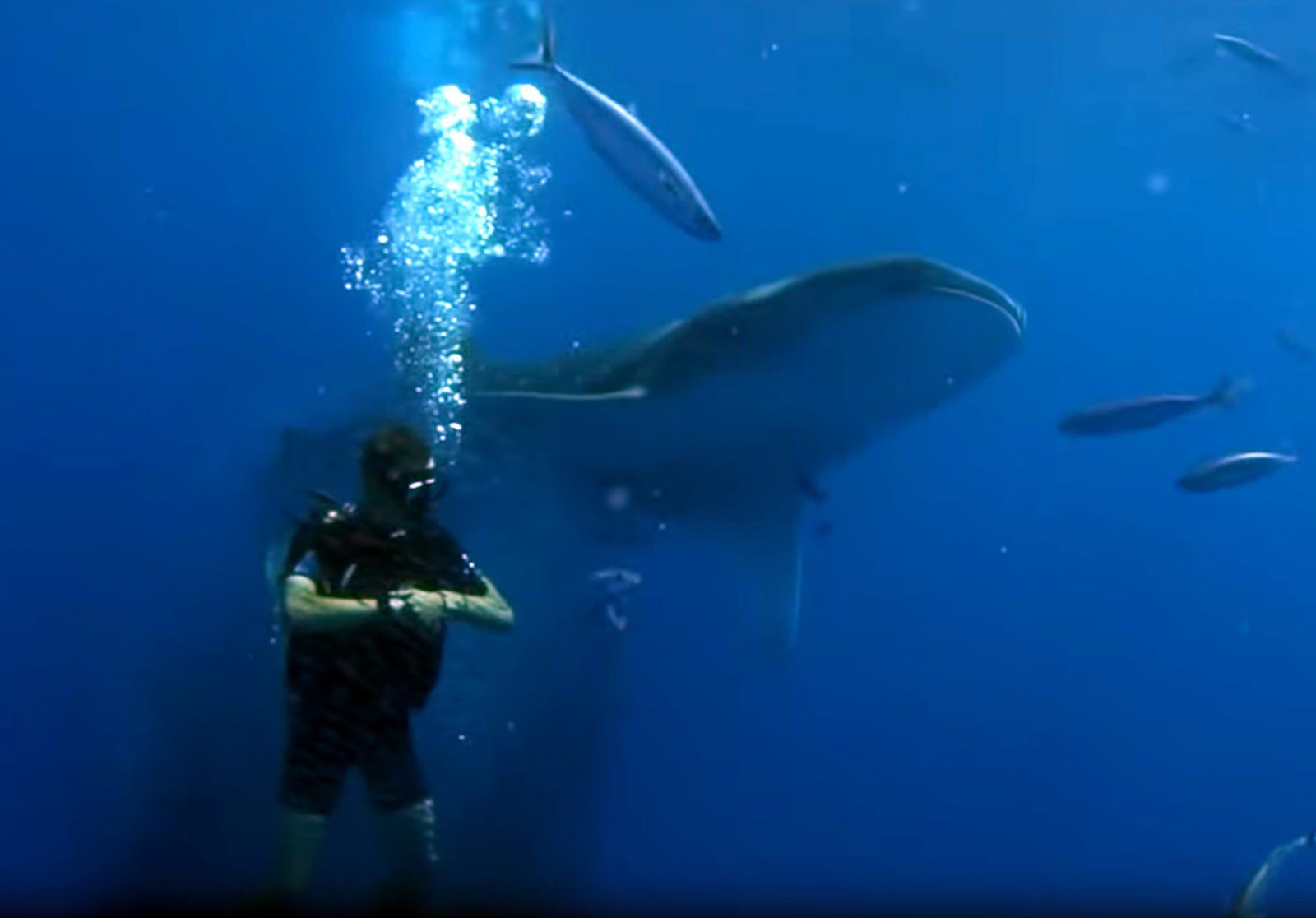 Picture: Rene Thies.
A diver has been filmed in the Egyptian Red Sea surrounded by a baitball formed by schooling fish apparently alarmed by the presence of a nearby whale shark.
Tobias Sachs was diving off Hurghada with Blue Water Dive Resort and, unaware of the bigger spectacle looming behind him, was hanging to enjoy the behaviour of the small fish, which rarely form baitballs around divers.
"Tobias was surprised and didn't want to move," commented diver Rene Thies, who shot the baitball footage before panning away to the whale shark passing overhead.
"This moment is a breathtaking situation in my film – the whale shark came and we all felt overpowered.
"I was so happy that I could record it, because we hardly believed what had just happened."
*  IN A LESS CHEERFUL Red Sea shark story, a 41-year-old Czech tourist was reported to have been killed by a shark of unknown species while swimming off the coast north of Marsa Alam on 3 August. Part of the body was later found. It was the first such attack on a swimmer in Egypt to be reported in three years.
Local media reports were said to have been withdrawn from the Internet, but the Environment Ministry, which is investigating the incident, was quick to reassure scuba divers that it was only surface-swimmers in deeper water beyond the reefs who could be vulnerable to attack.