UK conservation charity World Animal Protection has named a string of general travel companies it claims have ignored calls to stop exploiting captive wildlife for profit – including those that promote dolphin shows, and interactions with dolphins, sea-lions or crocodiles that have no choice but to comply. 
It has singled out TUI Musement, GetYourGuide, Trip.com, AttractionTickets.com and Jet2holidays as continuing culprits, and claims that 84% of UK citizens believe tour operators should not sell activities that cause wild animals suffering, according to its Real Responsible Traveller survey. The University of Surrey was commissioned to conduct the survey independently.
"Dolphins used for entertainment are mostly bred in captivity, (although some are still captured from the wild) and kept in barren tanks a tiny fraction of their natural home range, which creates huge distress for these wonderful animals," says WAP.
Where scuba divers and freedivers tend to value unguaranteed wild-animal encounters, for non-diving tourists such an attitude can be too hit-or-miss.
The study reviewed nine leading travel companies on their commitment to animal welfare and wildlife-friendly tourism. "Travelling responsibly means never including captive wildlife entertainment or experiences on your itinerary and refusing to book your holiday with travel companies which may claim to offer responsible, sustainable travel, while continuing to profit from wild-animal exploitation," says WAP.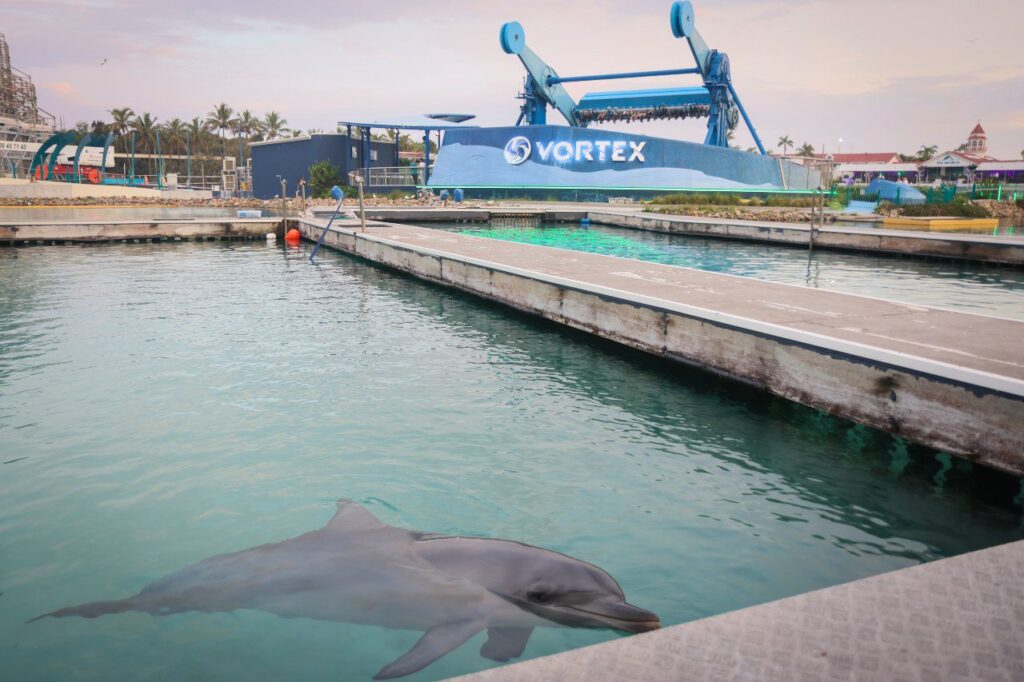 The organisation notes in its report that companies such as Airbnb and Booking.com have made "significant, positive steps" on behalf of wildlife over recent years and concedes that Expedia has "improved in some areas", having stopped selling captive-dolphin entertainment in 2021.  
"Holiday-makers have made it clear; they don't want tour operators selling animal suffering, but the reality is, suffering is still being sold under the guise of entertainment," says WAP wildlife campaign manager Katheryn Wise, "Who you book your holiday with matters. TUI Musement, Jet2holidays, GetYourGuide, Trip.com and Attraction Tickets.com are still exploiting captive wild animals.
"World Animal Protection is urging responsible travellers to join us in challenging these companies to do better for animals. Real responsible travellers have the power to act and create lasting change for wild animals by refusing to support companies that still treat wild animals as commodities they can exploit for profit."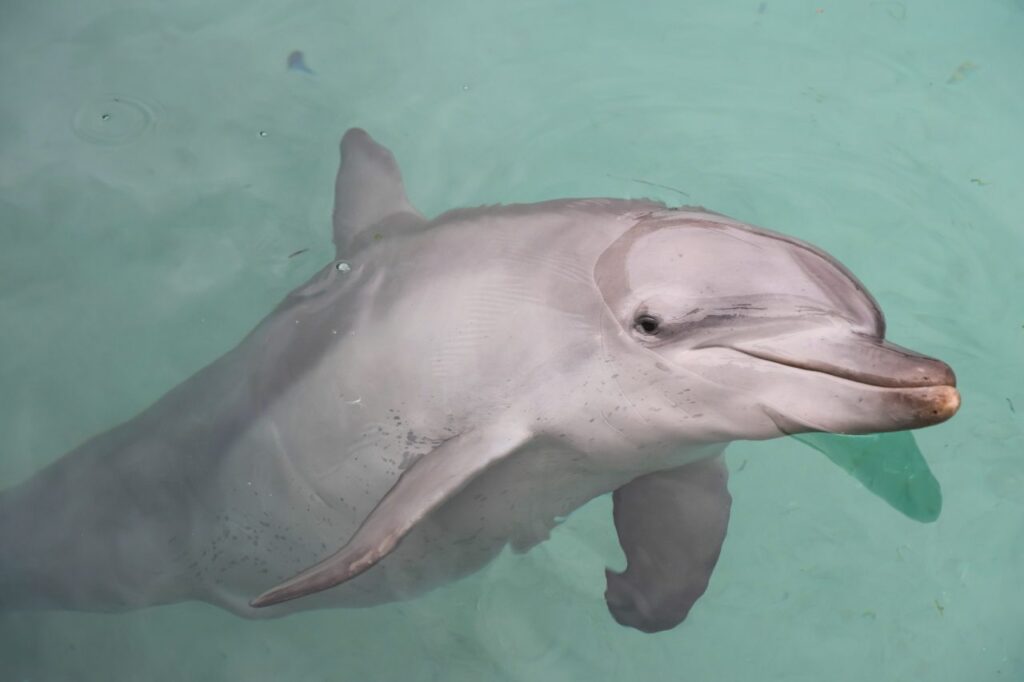 The charity is also urging the UK government to over-ride travel companies by passing the Animals (Low Welfare Activities Abroad) Bill, due for its second parliamentary reading on 3 February. "This important bill intends to stop the sale and advertising of activities abroad which involve low standards of welfare for animals," it says.
WAP says it has more than 70 years' experience campaigning for "a world where animals live free from cruelty and suffering".  It works across 47 countries, and has offices in 12.   
Also on Divernet: Dolphins For Avatar: What Was JC Thinking?, Malta Park Blames Divers For Dolphin Deaths, Dolphins Guard Russian Warships Against Divers, Why Today Is World Dolphin Day