Two well-known US wreck-divers have come across a military aircraft off the coast of Florida. The Douglas AD-5 Skyraider attack bomber turns out to have crash-landed in peacetime, while taking part in a machine-gun strafing exercise in 1957.
The plane had gone down after suddenly losing engine oil-pressure about a mile off Miami Beach and Key Biscayne, according to a report in the Miami Herald.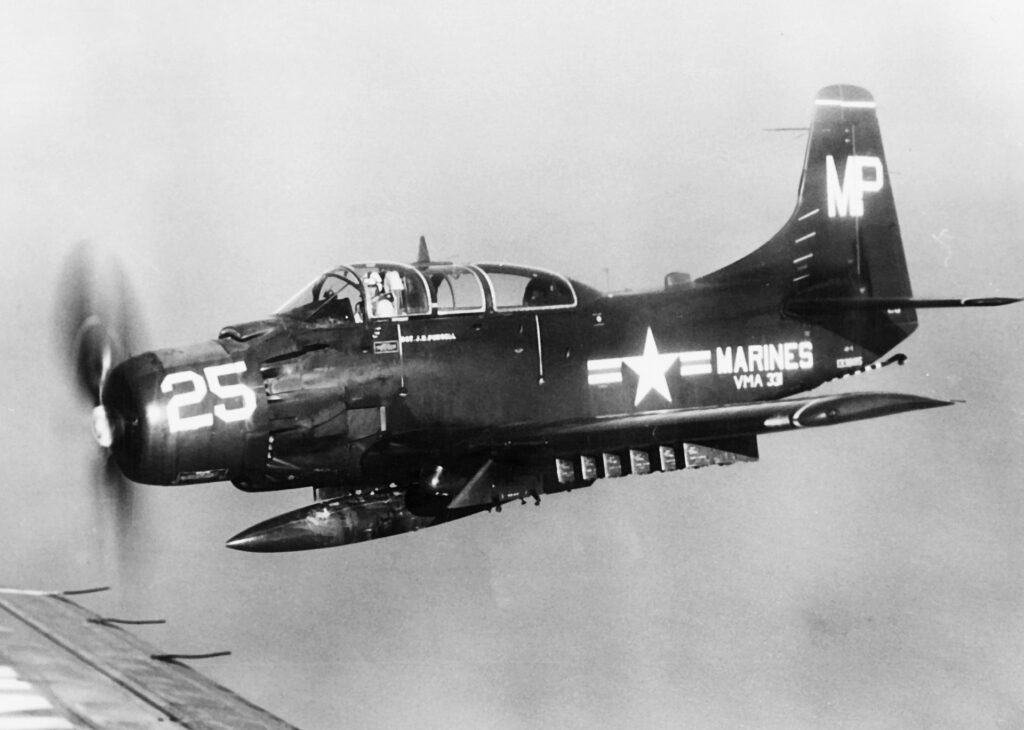 The US Marine Corps pilot, 25-year-old 1st Lt Richard Lee McCombs, was stationed in Miami. He had managed to steer out to sea to avoid landing near the beach, and was picked up by a rescue helicopter about 30 minutes later.
The AD-5 Skyraider was one of the few military propeller planes that continued to be used into the jet era, and saw action in Korea and Vietnam.
A month after the crash the Marines recovered the aircraft's engine and the Coast Guard had sunk the rest of the plane further out to sea. It now lies in two pieces about 300m apart at a depth beyond 40m.
The wreck was found in July by Association of Underwater Explorers (AUE) divers Michael C Barnette and Jimmy Gadomski, though their discovery has only just been reported.
Returning from a dive trip they had decided to check out a mark a fisherman had given to Barnette, who described seeing the plane wreck as "an exciting moment".
Back together
The AUE, which Barnette founded in 1996, used the divers' photographs of the wreck to create a photogrammetry model of how it would look now with the two sections seen together, and the story is set to feature in a forthcoming episode of the History Channel's Bermuda Triangle: Into Cursed Waters series.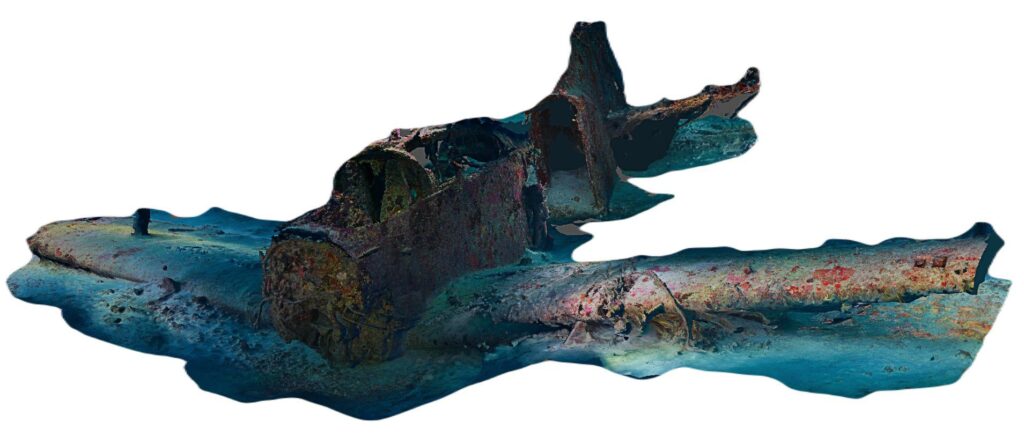 1st Lt McCombs went on to have a distinguished flying career with the Marine Corps and died last year, aged 90. According to one report, his 1957 rescue had influenced him in switching from fixed-wing to helicopter aviation.
Barnette, 51, a NOAA marine biologist, Explorer's Club member, author and photographer, has been diving and researching wrecks since 1990, and has been involved in the identification of more than 30 sites. Advanced trimix instructor Gadomski owns Florida Technical Diving in Fort Lauderdale. Last year Divernet reported on how the pair had discovered the remains of a Space Shuttle off Florida.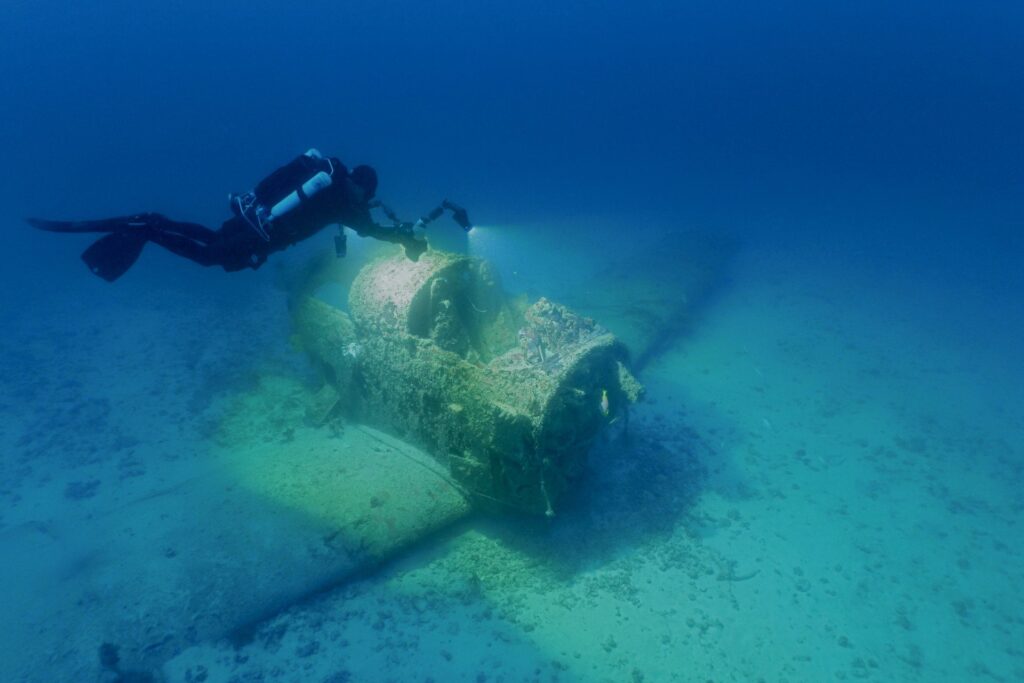 After finding McCombs' Skyraider, the divers had tracked down the pilot's three children, Amy, Tim and Mark. His 58-year-old daughter told the paper that the three had been amazed to hear the news of the find so soon after their father's death, especially after she had recently travelled to Miami to see where he had been stationed.
"This has given us an opportunity to celebrate my dad despite dealing with how much we missed him," she said. "We know he is absolutely loving this."
Also on Divernet: WW2 aircraft wreck latest in string of Estonia finds, WW2 airman ID'd after divers find remains, 5 bomber wrecks located, as AI learns to find more, Divers recover WW2 pilot's remains