archive – Wrecks
1917
In the penultimate instalment of our annual World War One centenary shipwreck review, Allied efforts start to look towards a tipping point in their fortunes, but not before a huge amount of carnage at sea leaves its mark for the divers of the future. JOHN LIDDIARD once again looks at the shipwrecks that originated 100 years ago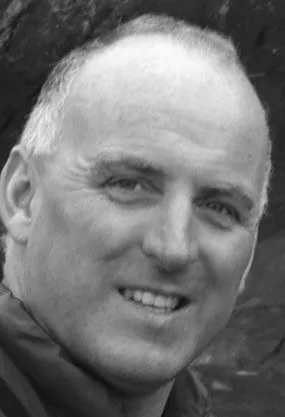 IF YOU DIVE A LOT OF UK WRECKS, look at your log-book and check the dates when they were sunk. Unless you dive only at a hotspot such as Scapa Flow, I would wager that 1917 will be by far the highest frequency.
Many of our favourite wreck-dives hail from 1917, and many have featured as Wreck Tours in DIVER (look them up at Divernet.com). We can't mention them all, even some of the famous ones, so our apologies for all those favourites for which we simply don't have space.
A Final Month of Gentlemen's Rules
January 1917 was the last month of the old rules of engagement, under which U-boats would not sink a merchant ship without warning.
An action south of the Isle of Wight illustrates how British anti-submarine tactics contributed to the change in German rules of engagement.
On 14 January, the Danish-registered steamship Norma was heading up the English Channel to London with a cargo of oranges, onions and wine from Spain. UB37 approached on the surface and fired a couple of warning shots across Norma's bow to halt her.
The captain was interviewed, papers checked, and the Norma was scuttled with charges and gunfire once the crew had abandoned ship.
Later that same day, UB37 approached the Q-ship Penshurst with a similar procedure. Lured in by a lively "abandon ship" drill, the first UB37 knew of the true nature of the Penshurst was the opening shot striking the base of the conning-tower.
After a few more rounds UB37 sank, and Penshurst made sure by dropping a few depth-charges. There were no survivors. Adhering to the gentlemen's rules had sealed the fate of UB37.
Dave Wendes, author of South Coast Shipwrecks of East Dorset and Wight, describes the wreck of UB37 as lying in 62m, pretty much intact apart from the conning-tower, which was destroyed by gunfire from the Penshurst.
The wreck of the Norma has yet to be confirmed, though it is possible that the wreck thought to be the Spiral may actually be that of the Norma.
U-boats Unleashed
At the end of 1916 Admiral von Holtzendorff set a target for 1917 of sinking 600,000 tons of Allied shipping per month to force England and France to surrender.
Admiral Beatty had succeeded Jellicoe in command of the Grand Fleet and noted: "The crux lies in whether we blockade the enemy to his knees, or whether he does the same to us."
Germany was in a desperate situation. The Allied blockade was now near-total, and there were severe shortages of food as well as industrial materials. Germany needed to do the same to Britain.
January shipping losses of 368,521 tons had followed the trend of the last few months of 1916. To achieve the 600,000-ton target without prohibitive loss of U-boats, the German tactics had to change. From 1 February, 1917, all restrictions on submarine warfare were removed. U-boats were now allowed to sink merchant ships without warning.
February losses of 540,006 tons show the immediate effect of the new German rules of engagement, and losses climbed to a peak of 881,027 tons in April.
For those seeking stories of treasure, on 25 February U50 torpedoed the auxiliary cruiser and ex-Cunard liner Laconia 11 miles off Fastnet.
The cargo included silver bars and coins, none of which have been recovered. The wreck lies in a charted depth of 450m, so you will need a commercial salvage outfit to get your hands on the treasure.
From a diver's point of view, the new rules of engagement made it safer for U-boats to attack merchant shipping hugging the coast for protection, resulting in many wrecks comfortably within diving depth.
On 6 February, about three miles off Gurnard's Head, U55 torpedoed the Saxon Briton without warning. The wreck of the Saxon Briton is typical of many north Cornwall wrecks, scoured down almost to the coarse granite sand by the deep groundswell, and a joy to dive in typically good visibility.
As observed in 1916, U-boats had their regular patrol areas, so it was not unusual for victims to be clustered, and the new unrestricted rules of engagement served to reinforce such clustering.
Off Whitby, UB34 torpedoed four ships in two days. The Hurstwood, Ferrucio, Corsican Prince and St Ninian are all in the 45-50m range, and bells have been recovered by Scarborough BSAC.
So many more ships were torpedoed in 1917 that can't list them all. Here are a few "highlights" from a diving viewpoint:
• On 19 July, the P&O liner Salsette was torpedoed in Lyme Bay by UB40. The wreck is now one of the deeper favourites from Weymouth or Lyme Regis. It stands 12m clear of a 44m seabed, with scours a few metres deeper at bow and stern.
• Earlier in the year, on 17 April, UB40 had been responsible for torpedoing the hospital ship Lanfranc in mid-channel off Sussex. Ironically, almost half the wounded on board were German prisoners.
• UB40 was one of the higher-scoring U-boats, sinking 99 ships over 28 patrols. Among other well-dived wrecks, in 1917 UB40 was responsible for sinking the Cairdhu and Clodmoor off Sussex, Chateau Yquem, Rota, Greleen, Radass, Gefion, City of Swansea and Glocliffe in Lyme Bay, the Rosehill off Plymouth and the Aparima off Anvil Point.
• A south Devon favourite, and subject of DIVER's first Wreck Tour in 1999, the ss Maine was torpedoed by UC17 off Bolt Head on 23 March. The wreck lies on a slight slope, its bow rising to 18m and the scour at the stern down to 35m, so with a good supply of gas and careful use of a dive-computer it's possible to have a long dive that belies the maximum depth.
• A day previously, UC17 had torpedoed the 11,140-ton Rotorua off Start Point. As a minelayer, mines from UC17 were responsible for other well-loved wrecks, more of which later.
• Getting away from the South Coast, on 30 November U96 torpedoed the tanker Derbent north of Anglesey. The wreck is fairly intact, lying capsized to starboard in 42m. For divers, it is a beautiful example of a tanker.
• On 2 October the armoured cruiser HMS Drake was torpedoed by U79 in the North Channel. The ship headed for Rathlin Island to sink in 14m in Church Bay.
• On the same day, U79 also torpedoed and sank the destroyer HMS Brisk and steamship Lugano, both in deeper water between Rathlin and the mainland. The wreck of the Drake is well-broken but, sheltered from the tide, it has become a popular second dive or training dive.
U-boats patrolled not only the seas off the UK and France but also the Baltic and the Mediterranean.
Spain was neutral throughout the war, and merchant shipping would hug the edge of Spanish territorial waters. Just a few miles off the Costa Blanca, U34 and U35 accounted for ss Mardinian, ss Lila and ss Doris, right at the limit of sport-diving depth, with many more if you want to get seriously technical.
U35's commander was Kapitän-leutnant Lothar von Arnauld de la Perière, the top-scoring U-boat commander of WW1 and all-time top-scoring submarine ace.
Raiders and Cruisers
In previous years of the Great War, surface raiders saw a fair amount of activity. Now most merchant ships were armed, and on 10 March the notorious Möwe was badly damaged when the New Zealand merchant ship ss Otaki opened fire, scoring many hits on the Möwe before gunfire from that vessel sank the Otaki.
The damaged Möwe snuck back across the North Sea, but was kept in German home waters for the remainder of the war, serving as a submarine depot ship.
Losing her would have been too much of a propaganda failure.
As we reported in the 1916 article last year, the Möwe finished life as the Oldenburg, sunk in a Norwegian fjord in 1945.
Also in March, SMS Leopard set sail. She was previously the ss Yarrowdale, captured by the Möwe on 11 December, 1916. Unlike the Möwe, the Leopard failed to dodge the Royal Navy blockade and was intercepted by the cruiser HMS Achilles and the boarding vessel Dundee.
Once the subterfuge became obvious Leopard opened fire, but was soon overwhelmed and sunk in the deep water of the Norwegian Sea. Leopard was the last of the merchant raiders, and the German strategy shifted almost entirely to U-boats.
Mines still an inshore hazard
While torpedo or gunfire without warning was becoming the norm for active attacks, UC-class boats continued to lay minefields, and some of the most vulnerable to mines were the mine-hunting trawlers.
Off Cork, HMT Clifton was sunk by a mine from UC33 on 18 February, to make a convenient dive in 30m.
Clifton was one of UC33's first victims. Over seven patrols she sank 36 ships before being rammed and sunk by RN patrol-boat PC61 in St George's Channel on 36 September, 1917.
Also attributed to a mine from UC33, but almost certainly erroneously because the U-boat never operated in this area, HMY Verona sank in the Moray Firth on 24 February. Key items for divers to observe are stacks of photographic plates near the stern, and the fine blue decorated porcelain of the bathroom fittings on what had once been a luxury yacht.
On 30 April, HMT Arfon was sunk by a mine from UC61 off Dorset. The wreck originally attributed as the Arfon was described in Wreck Tour 88, but the identification was disproved in 2014 when Bryan and Martin Jones of Swanage Boat Charters discovered a wreck off St Alban's Head that has since been identified as the Arfon.
As a previously undived wreck, many features lost to other wrecks remain in place. Bryan and Martin have worked with Historic England to have the wreck protected, and a licence is required to dive it. The most likely candidate for the original wreck is the Holmtown, a victim of UB59 in 1918.
Moving on to bigger ships, on 14 December ss Volnay struck a mine from UC64. The Volnay
was pointed towards Porthallow, but sank in the bay before she could be beached.
At a shallow depth of 20m and out of the tide, the Volnay has been the first wreck-dive for a multitude of divers on spring training trips to Cornwall.
The general cargo included munitions, with a scattering of cordite spaghetti remaining across the holds. The occasional shell fuse or case is still uncovered by winter storms.
Even shallower, on 12 May the ss Galicia struck a mine from UC17 off Teignmouth and is easily accessible to divers in 14m.
There are many more, but I will limit further examples to just a couple of special dives.
On 23 September, the dredger St Dunstan struck a mine laid by UC21 in Lyme Bay. The wreckage includes a fascinating trail of dredging machinery, from the bucket-chain through massive gears to over-sized engines.
For an even more unusual mine victim, you need to travel to Brittany. The 7758-ton French armoured cruiser Kleber struck a mine from UC61 to sink in 44m. The Kleber was built in teak, with the armour bolted on.
Massive frames of wood remain, visible where armour has shifted to leave engines and boilers poking out of the upturned frames. Shells spill from the magazine spaces onto the seabed, and gun-turrets poke out from underneath.
Collisions in the confusion
As in previous war-years, ships were not lost only to enemy action. Collisions at sea, simple navigational failures and other accidents also generated a fair number of wrecks. The ss Cuba and RMS Mendi were sunk in separate collisions south of the Isle of Wight, and both are now sought-after dives.
Heading south in fog, the ss Leysian ran onto rocks off Pembrokeshire on 24 February.
War also dictated that ships should carry hazardous cargoes, not only oil and petroleum but munitions and explosives.
On 6 December, 1917, in Halifax harbour, Nova Scotia, the ss Imo collided with the explosives-laden ss Mont Blanc, which caught fire. The subsequent explosion tore the ship to shreds, along with large parts of Halifax.
Many bystanders who had assembled to watch the burning ship were killed. In total, more than 2000 were killed.
The explosion of the Mont Blanc remained the largest ever man-made explosion until World War Two unleashed atomic bombs.
Closer to home, on 11 November the munitions-laden ss Basil was sunk in a head-on collision with the ss Margaux. Unlike the Mont Blanc, the Basil simply sank intact with its cargo of artillery shells off Sussex, and is now regularly dived.
On 16 March the small collier ss Havlide was sunk in collision with HM torpedo-boat No 94 off Berwick. Both vessels were part of a coastal convoy from Tyne to Lerwick, and such navigational errors were often cited by opponents of the wider introduction of convoys. The Havlide makes a nice trimix dive, accessible from boats out of Seahouses and Eyemouth.
Americans, convoys and depth charges
Unrestricted submarine warfare was one of the reasons for the USA entering the war in April, 1917. The consequent increase in shipping traffic provided the U-boats with more targets and the Allies with more warships and aircraft to hunt for them.
Key to changing the balance of the U-boat war was the immediate availability of more small ships for anti-submarine and escort duties.
The key Allied tactical change was an increased and then widespread adoption of naval ships escorting merchant ships in convoys, with the first transatlantic convoy departing Hampton Roads on 24?May.
Production of depth-charges was also increased. A destroyer armed with four depth-charges at the beginning of the year would be armed with 30 or more by the end of the year.
Merchant shipping losses declined and U-boat losses increased, but the main effect of escorts and depth-charges was to keep U-boats submerged, where their slow speed meant that they could be out-paced by merchant ships.
By the end of the year, Allied shipping losses, while still massive, were back under control. More importantly, with American yards now on a war footing, production was exceeding losses.
On the German side, a shift of all naval production to U-boats matched losses at an average eight per month, but experienced crews were in short supply, with the main source of new crew being transfers from the surface fleet.
1917 ends with the sinking of the ss Westville, torpedoed by UB35 south of the Isle of Wight. The wreck stands 9m high from a general seabed at 40m.
In 1918 the question was no longer who would win, but when the end would come. While the Western Front remained moribund in the trenches, the slow strangulation of Germany continued. Civilians were starving, and the military was faring little better.
EVENTS AT SEA
9 January
Pre-Dreadnought battleship HMS Cornwallis torpedoed by U32 east of Malta.
14 January
ss Norma scuttled by UB37 south of the Isle of Wight.
14 January
UB37 sunk by gunfire from Q-ship Penshurst off Isle of Wight.
1 February
Unrestricted submarine warfare.
6 February
ss Saxon Briton torpedoed by U55 off north Cornwall.
18 February
ss Cuba sunk in collision with the Kronprins Olav south of Isle of Wight.
18 February
HMT Clifton strikes mine laid by UC33 off Cork.
19 February
HMT Picton Castle strikes mine off Dartmouth.
20 February
RMS Mendi sunk in collision with ss Daro south of Isle of Wight.
20 February
ss Leysian wrecked in fog off north Pembrokeshire.
24 February
HMY Verona sunk by mine laid by UC33 in Moray Firth.
25 February
Auxiliary cruiser SS Laconia (Cunard) torpedoed by U50 11 miles off Fastnet. Unrecovered cargo includes silver bars and coins.
10 March
SMS Möwe damaged by gunfire from the ss Otaki.
15 March
ss Pandion sunk in collision with Northwestern Millar off Isle of Wight.
16 March
ss Havlide sunk in collision with HM torpedo boat No 94 off Berwick.
16 March
German raider Leopard sunk by HMS Achilles and boarding vessel Dundee in deeps north of Shetland.
18 March
ss Joshua Nicholson torpedoed by U70, then strikes Lee Ore reef near the Runnelstone while under tow.
22 March
Raider Möwe returns to Kiel after sinking or capturing another 25 Allied ships.
23 March
ss Maine torpedoed by UC17 off Bolt Head.
13 April
ss FD Lambert sunk by mine laid by UC47 off Royal Sovereign.
13 April
First Japanese destroyers and cruisers arrive in the Mediterranean to assist the Allied navies.
15 April
ss Cairndhu torpedoed off Sussex by UB40.
17 April
HMHS Lanfranc and ss Donegal torpedoed by UB40 and UC21 off Sussex while carrying wounded troops.
28 April
ss Medina torpedoed by UB31 off Start Point.
30 April
HMT Arfon sunk by mine laid by UC61 off Dorset.
24 May
First Atlantic convoy departs Hampton Roads.
12 May
ss Galicia sunk by a mine laid by UC17 off Teignmouth.
14 May
ss Italia wrecks on the Scilly Isles.
19 May
ss Mardinian torpedoed by U34 off Murcia, Spain.
18 June
HMT Borneo sunk by a mine from UC17 off Beachy Head.
21 June
Mutiny in Russian Black Sea fleet.
27 June
French cruiser Kleber sinks off Brest after striking a mine laid by UC61.
9 July
Magazine explosion sinks HMS Vanguard at Scapa Flow.
9 July
ss Salsette torpedoed by UB40 in Lyme Bay.
10 July
City of Washington wrecked on Elbow Reef off Key Largo.
20 July
ss Fluent torpedoed by UC65 off St Albans Head.
26 July
ss Carmarthen torpedoed by UC50 off the Lizard.
26 July
HMS Ariadne torpedoed by UC65 off Royal Sovereign.
30 July
ss Chateau Yquem torpedoed by U40 in Lyme Bay.
1 August
ss Letitia strikes rocks off Nova Scotia.
3 August
Mutiny in German fleet at Wilmhelmshaven.
6 August
ss Fane sunk by mine laid by UC63 off Norfolk.
19 August
ss Glocliffe torpedoed by UB40 in Lyme Bay.
1 September
ss Perrone torpedoed by UC65 in Lyme Bay.
15 September
ss St Jacques torpedoed by UC51 off South Pembrokeshire.
23 September
Dredger St Dunstan sunk by a mine laid by UC21 in Lyme Bay.
23 September
SS Rosehill torpedoed by UB40 off Plymouth.
26 September
UC33 rammed and sunk by PC61 in St Georges Channel.
2 October
HMS Drake torpedoed by U79 in North Channel, and sinks in shallow water off Rathlin Island.
13 October
ss Lila torpedoed by U35 off Murcia in Spain.
13 October
ss Doris torpedoed by U35 off Murcia.
17 October
SMS Brummer and SMS Bremse sink escorting destroyers and a convoy of nine ships off Norway.
19 October
ss Hazelwood sunk by mine laid by UC62 off St Albans Head.
25 October
SS Gefion torpedoed by UB40 in Lyme Bay.
28 October
ss Baron Garioch sunk by mine laid by UC32 off St Albans Head.
31 October
UC42 lost off Cork.
4 November
ss Longwy torpedoed by UC75 in approaches to the Clyde.
11 November
ss Basil sunk in a collision off Sussex.
18 November
UC47 rammed, then depth-charged, off Flamborough Head.
19 November
ss Aparima torpedoed off Anvil Point by UB40.
30 November
ss Derbent torpedoed by U96 off Anglesey.
6 December
ss Mont Blanc explodes in Halifax harbour, Nova Scotia.
14 December
ss Volnay sunk by a mine from UC64 off Porthallow.
26 December<br> ss Saracen strikes a mine off Ushant, possibly laid by UC36.
31 December
ss Westville torpedoed by UB35 off the Isle of Wight.
THE WORLD AT WAR
3 January
Captain TE Lawrence attacks Hejaz with Arab forces.
19 January
British Intelligence intercepts a telegram from Germany to Mexico offering support for Mexico to recover territory lost to the USA in 1846.
3 February
USA severs diplomatic relations with Germany.
14 February
British and Japanese governments agree to split ownership of German territories north and south of the Equator.
8 March
Count Ferdinand von Zeppelin dies aged 78.
15 March
Tsar Nicholas II abdicates after a revolt in St Petersburg.
1 April
During April, Manfred von Richthofen, the Red Baron, brings down 22 Allied aircraft.
6 April
USA declares war on Germany.
16 April
Lenin returns to Russia after exile in Switzerland and foments Bolshevik unrest.
16 April
French forces attack in the second Battle of Aisne. The Germans already have the French plans, and while the French gain some territory, they suffer heavy losses.
29 April
General Petain appointed chief of the French General Staff. He subsequently presided over Vichy France during WW2 and was convicted of treason.
10 May
General John Pershing appointed commander of US Expeditionary Forces.
21 May
French troop mutiny begins with 21st Division. Soon 68 divisions refuse to enter combat and there is little French offensive over the rest of the year.
7 June
British detonate mines with 455 tons of explosive under the Messines ridge. The explosion is heard in Dublin.
13 June
158 civilians killed by a German bombing raid on London.
25 June
First US troops arrive in France.
2 July
Greece declares war on the central powers.
6 July
Lawrence with Arab forces defeats Ottamans at Aqaba.
17 July
Name of British royal house changed from Saxe-Coburg & Gotha to Windsor.
31 July
British offensive begins at Ypres.
Shipping Losses by Month (tons)
January 368,521
February 540,006
March 593,841
April 881,027
May 596,029
June 687,507
July 557,988
August 511,730
September 351,748
October 458,588
November 289,212
December 399,111
–––––––—————
TOTAL 6,235,308
Appeared in DIVER July 2017