JOHN CHRISTOPHER FINE is a marine biologist and carries out coral-reef research from his home in the city of Boynton Beach, a popular Florida diving location. What he saw on a recent dive there didn't exactly surprise him, but it did prompt him to write this piece…
We were diving in the Atlantic Ocean off Boynton Beach, Florida yesterday – swimming through 6m of sewage and canal run-off. Visibility was poor. Flocculent matter contained macerated pieces of toilet-paper and suspended particles of sewage. 
Also read: Divers, back SAS to clean up UK waters
The ocean was 28°C and storm-clouds had gathered on the horizon. It would have been a typical Florida summer day, but a tropical storm had brought torrential rain, with 35cm falling in a few hours.
Years ago, innocent people were being sold swampland in Florida. Notorious criminals scammed them into land-deals that turned out to be nothing more than "worthless" everglades covered with water.
Had those hapless investors held onto their pieces of swamp, they would be billionaires today. Florida has been paved over, from east to west and north to south. Swamps have been drained, everglades re-routed and rampant development in the west has made the danger of flooding apparent.
Taxpayers might say: too bad, they built there, a hurricane wiped them out, why should Federal Emergency Management Agency (FEMA) money be used to save them?
"They lied to me," the late pioneering Palm Beach dive instructor Norine Rouse told me long ago. "The water-managers told me a blatant lie – that they did not release canal water.
"I took pictures of it. Plumes of black water came out of the inlet into the ocean. Turtles are burying themselves in the muck it created. Turtles use this oxygen-free muck to kill barnacles on their shells, everything else is dying." Such conditions prevailed on my dives yesterday.
Water-managers say that if they don't release water from Lake Okeechobee, where it is dammed, and if they do not control water-levels in the west, homes will be flooded. They will, there's no doubt about it. It's too late to condemn building in swampland that has destroyed natural everglades – it's done and cannot be undone.
Gigantic canals
When torrential rains occur, several things happen. Water-managers release water by opening canal gates, and Florida is criss-crossed by gigantic canals. They pass for miles through vast agricultural lands where fertilisers, herbicides and pesticides are used in abundance to produce perfect crops – because who is going to buy an insect-bitten orange or grapefruit?
Florida has no soil, it's sand on top of limestone, both porous. Pour anything onto it and it percolates down, all eventually reaching the ocean.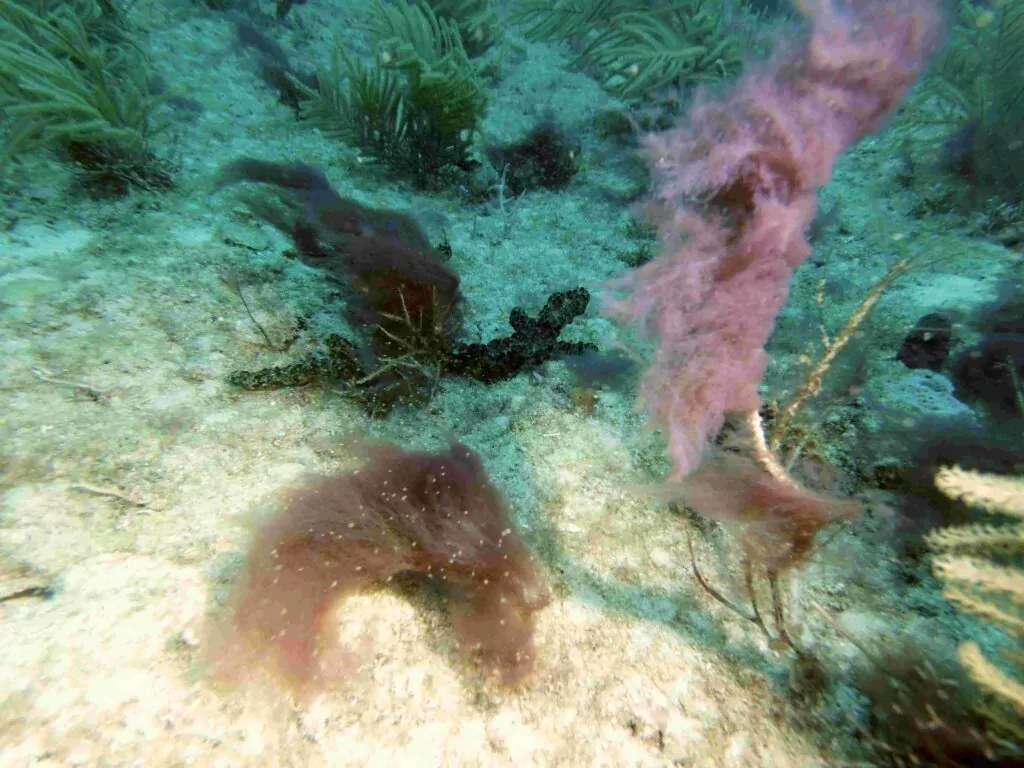 Now for the sewers. Florida is the third most populous state in the USA, with some 22 million people living there, which means substantial waste. Every day, billions of gallons of it must be treated.
In normal times, sewage-treatment plants can handle the waste-stream, although in some areas they have not been able to keep up with population growth.
When it rains as hard as it did last week, holding tanks cannot manage the water. Sewage is released with squirts of chlorine, because little more can be done. There is nowhere to store all that wastewater.
Old pipes that ran from South Florida cities a mile out into the ocean to pump out sewage have been condemned by court order – but the pipes are still out there. One municipality complained that when it rained it would still have to use the pipe, which is big enough for a scuba diver to poke into.
It's against the law, but I've witnessed them pumping sewage from a pipe that had been declared officially closed.
People and cows
Next we have all that material on our lawns, golf-courses, roads and parking lots, all manner of chemicals. When it rains, residue is washed down storm-drains, and directly into Lake Worth. It goes from there along the Intracoastal Waterway and then, at tide change, directly into the Atlantic Ocean.
Then there is evaporation. It might be only a little fuel spilt at the pumps, a little poison placed on a lawn – or a major cattle-feed operation in Florida's western regions where, to fatten all those cows, they exist on a diet of hormones, antibiotics, growth stimulants and special feed.
What do cattle do with all that? The same thing you do, out it goes. Ammonia in waste evaporates, run-off occurs, waste enters both the atmosphere and canal water and arrives via dumping or rainfall in the Atlantic.
What happens next? All these waste-streams contain nitrogen which, in the presence of phosphorus in the marine environment, is a nutrient. Algae love nutrient-rich ocean water. They grow as plants, sink to the bottom, invade corals, sponges and sedentary marine life and smother it to death.
This is what we witnessed while diving yesterday. I have investigated this pollution often but it has not been this bad off Boynton Beach in more than five years.
Corals are under attack everywhere in the world. Vast reaches of coral growth have been destroyed in Florida by disease and algae. Researchers in the Keys have noted that live coral coverage is down to 3-5%, but when I was a kid diving there, it was 90%.
Compare to Bonaire
I've just returned from work on the island of Bonaire in the western Caribbean. The contrast is startling.
Bonaire's authorities, supported by a dedicated population, took steps to protect their marine environment 40 years ago. Live coral coverage is as it was when I first dived there, a healthy marine environment free from the plague of pollution suffered by South Florida.
Our dives were dramatic. The reefs offshore of Boynton Beach, Gulfstream and Briny Breezes were covered with algae. Coral and sponges were being choked by large tufts of these plants and lay dead or dying. My photographs portray decimated reefs.
What can be done? Decrease the nitrogen-load in waste-streams. Go back to natural landscapes. Prevent homeowner associations and golf courses using non-native grasses for lawns. Establish effective treatment systems to stem nitrogen and chemical waste before it reaches the ocean.
Some of this costs a great deal of money. They said that 50 years ago, as an excuse for doing nothing. It will cost more now than when government officials excuse their failure to act and tell residents: "We will tax you."
The next-best bet is a big, bold, bad hurricane. Terrible thought, but it was Hurricane Irma that swept the algae off South Florida reefs. All that agitation caused the algae to be pulled off and away into the northward-flowing Gulf Stream – like vacuuming the house. The reefs were given a new lease of life by the wind.
We all need to clean up our act and look at what we throw out, not only the plastic debris but chemicals of every sort. If the 22 million people affected took one little step to protect the environment, it would make a colossal difference.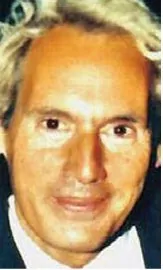 John Christopher Fine is a marine biologist and and specialist in maritime affairs. He is a Master Scuba Instructor, Instructor Trainer and the author of some 25 fiction and non-fiction books on a wide range of themes, most recently Hunt For Gold.
Also on Divernet: Coral Farmers Reshaping The Future, Sponges: Glue Of The Reef, Ten Ways Tech Is Rescuing Coral, A Dive Pioneer Turns 80 On Bonaire