If you have 80 minutes to spare, why not slip back 37 years to relive in real time the first human visit to the wreck of the Titanic since its sinking in 1912?
Previously unseen, uncut and unnarrated footage of the rediscovered wreck, taken from the manned submersible Alvin and ROV Jason Jr in 1986, has been released by Woods Hole Oceanographic Institution (WHOI) in Massachusetts, USA. Posted on YouTube yesterday (16 February), the video has already attracted well over 1 million views.
Also read: Titanic scanners pick out Megalodon necklace
The wreck was located by a WHOI team led by Robert Ballard with Jean-Louis Michel in 1985, and the footage was captured nine months later. Its release has been timed to coincide with the 25th anniversary release of a remastered version of James Cameron's Titanic movie.
It also happens to link with the recent death of Titanic image-maker Emory Kristof, reported on Divernet a few days ago. With Kristof's help, by 1985 WHOI had developed new imaging technology for use with Argo, an unmanned deep-towed camera sled. It was this that had captured the first photographs of the ship as it lay some 3.8km below the research vessel Knorr.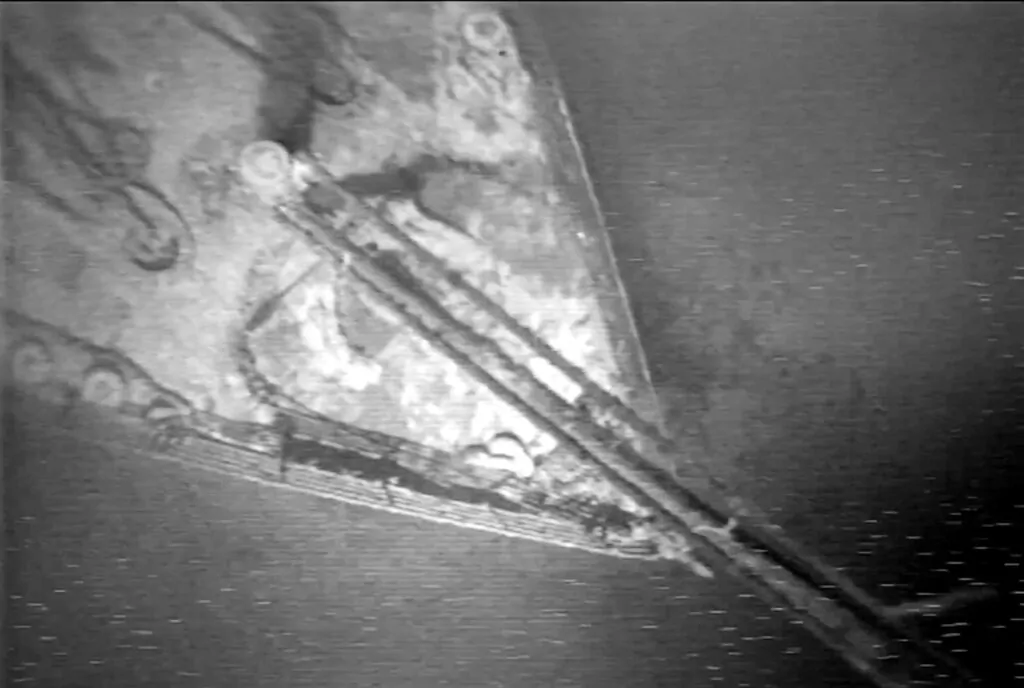 The WHOI-led expedition in July 1986 returned to explore the Titanic close up, using the three-person Alvin and the Jason Jr ROV to penetrate the ship and capture images of its interior. Ballard also led this expedition and was aboard Alvin when it descended. Eleven dives were made that year.
Spanning generations
"More than a century after the loss of Titanic, the human stories embodied in the great ship continue to resonate," says Cameron. "Like many, I was transfixed when Alvin and Jason Jr ventured down to and inside the wreck. By releasing this footage, WHOI is helping tell an important part of a story that spans generations and circles the globe."
Titanic's discovery helped to spur significant progress in the development of deep-sea exploration technology, says WHOI, a private non-profit body that has been engaged in scientific research since 1930.
The footage begins with Alvin approaching Titanic and its debris field, exploring the bow and parking on its deck. The "rusticles" that have formed on the wreck and eventually threaten to destroy it can be seen as the camera takes in capstans on the forward deck, railings and the telemotor used to transmit steering and engine controls to the engine-room.
Split-screen views sync camera-feeds from Alvin and Jason Jr as the small blue ROV leaves to explore the wreck around 24 minutes in to capture the interior shots.
For those without the luxury of time, a four-minute taster is also available.
Also on Divernet: Wreck Tour Special 161: The Titanic, 'Momentous' Protection For Dissolving Titanic, Titanic 'Blip" Mystery Solved, Positive ID Of Ship That Tried To Save Titanic