ARCHAEOLOGY DIVER
Alex Hildred:
Mary Rose Diver
When she took up scuba 40 years ago, Alexandra Hildred had no idea that her life would become inextricably linked with a Tudor warship. Now the Mary Rose Trust's Head of Research and Curator of Ordnance & Human Remains, she tells STEVE WEINMAN about the lead-up to the raising of the iconic wreck, still one of the biggest such operations ever attempted. So what was it like to be…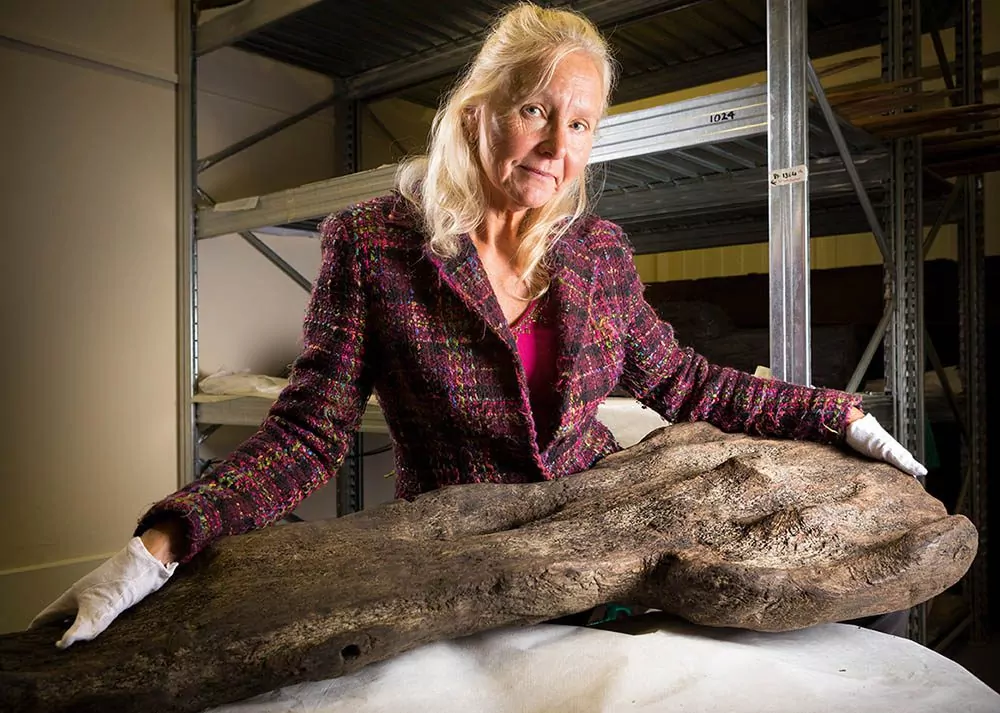 ALEX HILDRED TOOK UP SCUBA only when she started studying prehistory and archaeology at Sheffield University, and joined the sub-aqua club. "The majority of my diving before the Mary Rose was in Stoney Cove," she says – a foundation she shares with many DIVER readers.
Accustomed to digging for ancient remains on land, it was new territory when, in 1979 and now with a degree, she volunteered as a diver at the Mary Rose wreck-site in Portsmouth.
The Mary Rose Trust had been formed that February, when the decision was made to completely excavate and raise the Tudor warship wreck.
It was 13 years since amateur divers had set out to track it down. Now, instead of a small team of volunteers diving for only a third of the year, the operation called for a much bigger team and longer schedule, and was in full swing when Alex arrived.
Switching from excavating trenches that might answer specific questions to uncovering the entire site called for "a step-change in everything", she says.
"It required a dedicated diving-support vessel, a full-time team bringing a range of skills, a shore-base and team to receive the artefacts, and larger numbers of organised volunteer-divers to achieve the bottom-time needed to complete the excavation."
Asked if she recalls her first dive at the site, she replies: "Yes, vividly. Very dark, limited visibility and working more by touch than sight.
"This was my 'Cook's Tour' of the site, led by one of the archaeological supervisors, Christopher Dobbs.
"He grabbed my hand, plunged into the silt and started mumbling something that I interpreted as 'gun, gun'.
"Indeed it was – we were excavating the first bronze gun to be found on the site since 1840."
EIGHT BOATS A DAY would carry the volunteers out to Sleipner, the diving platform moored above the site. A dive rota prepared for each session designated divers to work in particular areas on a specified tide.
An archaeological supervisor would give a pre-dive brief in which tasks such as excavation, recording or tagging were explained, and any tools required were sorted. "We did a single no-stop dive – or sometimes two, with a short surface-interval to swap cylinders – wrote up our dive-log and went ashore so that more volunteers could come out.
"After the dive we were debriefed, took anything we had recovered into the 'finds bay' and handed it over to the finds supervisor for numbering," says Alex.
"It was the diver's responsibility that his or her dive-log specifically explained where any objects were found with respect to other objects or structure, and to make sure that the finds numbers allocated on that dive were in the log.
"Little did I know then that I would be using these 30 years later to position objects in our 'virtual hull' in the Mary Rose Museum of 2013!"
The divers were well kitted-out by the standards of nearly 40 years ago. They would wear a thin wetsuit under a staff-issue neoprene drysuit, these often shared between two or three divers.
Fenzy ABLJs were the order of the day, and with manufacturer Spirotechnique a project sponsor the team had a number of its single-hose demand-valves (later with octopus rig) and tanks. Fins and weight-belts would be the diver's own.
"In 1981 we began night-diving and bought 16 Headway helmets and Teknalite rechargeable torches," says Alex. "These were revolutionary, as they gave us two hands free for working."
In preparation for the lifting of the Mary Rose, some of the team also did a commercial training course in the winter of 1981 to allow them to use surface-supplied diving gear. This, along with a recompression chamber, was sponsored by Comex. "Voice communications and the extended bottom-time afforded by surface recompression were fundamental to complete the tasks required for the lift," says Alex.
Appeared in DIVER June 2018-07-23
HOW MUCH EASIER would the work have been using today's dive-gear? "Safety apart, cold was a problem, which often meant curtailing dives before time," she says. "The range in styles, materials and sizes of diving suits today means that with a little research a suit can be tailored not only to an individual but to the nature of both the site and work undertaken.
"I'm small, and all our equipment, with the exception of made-to-measure suits, was heavy and cumbersome.
"At times archaeological work requires being stationary, and ill-fitting, heavy equipment can be painful. The size-ranges, toughness and lightness of modern BCs again add to comfort.
"Combined with correctly chosen breathing mixtures, masks easily fitted with prescription lenses and choosing the right size of cylinder or rebreather, productivity can be increased."
While personal dive-gear might now be more fit for purpose, manual underwater excavation techniques have changed little, says Alex.
"The airlifts we had developed by 1980 are still the best I've used – they needed to be, because we were excavating on an industrial scale.
"It wasn't uncommon for eight people to be airlifting simultaneously. Yet these were simple to make, maintain and operate, and neutrally buoyant.
"In 2003, to excavate and sieve the spoil left from the 1979-1982 excavation, we built a remotely operated crawling excavator fitted with cameras, acoustic positioning and both an airlift and air-lance. Used judiciously, this certainly increased productivity, in the same way that a mechanical excavator removes more modern layers on a land-site.
"The biggest advances have been in equipment for positioning, recording, photography and robotics. A site can now be excavated and recorded and displayed to the public virtually, or excavated robotically at increasing depths."
Beneath the surface, Mary Rose operations were "superbly" well-organised by the time Alex joined the project, she says. Divers usually came for 10 days or so, corresponding to neap tides. New volunteers, or "keenies", would be given talks on the project and on archaeological techniques, a site-tour and one-to-one airlift tuition.
"The diving rota was well-planned and executed, with dedicated dive-safety staff overseeing all diving operations," says Alex. "There was a fully-kitted standby on the diving platform and a safety-boat hanging on davits nearby.
"Equipment such as board with pencil, tapes and folding rules were issued in a string-bag to divers when they came on board, and these would be hung on the grid above where the diver was working.
"The board had a Permatrace site-plan on one side and a plain sheet for notes on the other."
The grid consisted of bright yellow gas-pipes divided into 3m squares, dictated by the major structural features of the ship.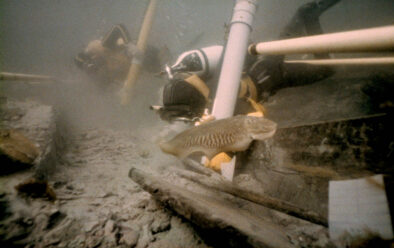 At each intersection of pipes a clearly numbered tag, raised so that it could be felt if the visibility was too bad, could be used for orientation.
"Lines from the grid connected it with sinkers, which held the downlines from the diving platform," explains Alex.
"A huge board divided into trenches bore two-sided tags with each diver's name. When the red side was showing, the diver was in the water.
"When an archaeological supervisor or a member of the full-time diving team went in the water, they would be asked to check that all the divers on the board were actually in their designated positions on the seabed."
The team needed to work fast, yet without compromising good archaeological practice. "We knew that as soon as objects or timbers were uncovered, exposing them to a more oxygenated environment, they were at risk – from physical, chemical, biological and fungal attack.
"To mitigate against this, we surveyed and lifted smaller objects in a timely manner, or covered larger objects with sandbags or a membrane to protect them."
DURING LONG DIVING BREAKS the team backfilled trenches, rolled Terram geotextile sheets over the decks and wrapped individual deck-beams. "When we began dismantling the internal structure we appointed a 'survey team' to tag, fix and survey the timbers. They would hand over to the 'dismantling team', who would lift them out of position and take them to designated large containers on the seabed." Once full, the container was lifted.
The Mary Rose was so well-preserved because it was embedded in sediment, but now all of this had to be removed – including the upper, more recent layers.
"Some of the sedimentary layers were incredibly hard to excavate, consisting of a blanket of broken consolidated shells," Alex recalls. "Once into the softer Tudor levels the excavation was much easier – like cutting through just-soft butter."
Many techniques of recording, surveying, excavation, artefact recovery and conservation used by marine archaeologists today "are just a natural progression from what we were doing between 1979 and 1982," says Alex.
"Margaret Rule, the Archaeological Director, actively sought out any new technologies that might be of use, from a number of sources.
"Much of the equipment we felt we needed had never been used in archaeology before, so we were borrowing and adapting all the time.
"We used underwater acoustics from early on – to search for the site and then the ground-breaking uses in surveying in the timbers and positioning during the lift. Acoustics is now one of the primary tools used in underwater archaeology.
"We tried stereo photography and the early application of photogrammetry by placing a skeleton cube of specific size against the timbers and photographing it a number of times from different angles.
"The use of advanced mathematics to position objects by measuring to four fixed, known and unique points around the object, which we called 'direct survey method', is still used today, and there are a number of similar programmes."
Such work was going on with no direct input from Government. "Funding all parts of the excavation, conservation and presentation to the public were, and still are, challenging. We had some fabulous corporate sponsors, some of whom provided expertise in the form of people – our first PR person was sponsored by BP – equipment or both.
"Tog Mor, the lifting barge, was loaned by Howard Doris and the barge for the cradle by Alexander Towing. The Royal Engineers at Marchwood built the cradle to our specifications, and teams of their divers helped us prepare for the lift.
"Some of our sponsors today have endured from when the ship was still under water."
THE DAY DAWNED for the raising of the ship. "Like many, I hot-bunked on Tog Mor for a few hours the night before while the final adjustments were made to the cradle containing the Mary Rose," says Alex. She would spend the big day as a link between the diving team and the media: "I was explaining what was being shown in real time, via a microwave link, on the screen in the press-tent to the huge number of journalists present."
With hindsight, would she have wished anything had been done differently in the lead-up to that moment? "Very little. Had we endless money, I suppose we could have had more full-time paid divers, nearly all of whom began as volunteers.
"We required a certain number of people a day to get the work-time needed, and sadly many volunteers couldn't afford to stay longer than one or two sessions.
"The training needed for new volunteers was very demanding on the archaeological team, so being able to pay people to stay longer would have been a benefit.
More work ashore could then have continued during the non-diving periods on spring tides.
"We went through a huge learning curve due to the huge numbers of objects we recovered and the sheer number of hours spent excavating," says Alex. "It would be wonderful to start again with all that learned knowledge. Simple things like being able to identify a complete object when only a portion is uncovered would mean being able to prepare lifting containers before complete exposure.
"It took a while before we had the confidence to transfer chests complete with contents into a modern box and lift complete. Doing this gave us much more time to excavate the contents on board the support vessel between dives, in controlled conditions with specialists such as environmental archaeologists, finds assistants and photographers on hand."
Time and funding restrictions meant that some objects had to be sampled under water, and more finds such as rope or ballast buried off-site. "If finance were not a problem I would opt for complete recovery from the seabed."
Alex was responsible for all on-site work after 1983, including Ministry of Defence-funded excavations between 2003 and 2005, carried out under pressure before the MoD commenced major dredging operations in the area.
"In 2005 we found a substantial portion – about 15 frames and inner and outer hull planking – of the missing port side of the ship forward of the portion we had raised in 1982," says Alex. "We reburied it, and at some stage we will excavate and lift it.
"Examining the underside will provide some clue as to when this portion separated from the main hull – was it during the sinking, Tudor salvage, natural degradation or Deane interference in the 1830s?" She also remains hopeful that the starboard bow-castle remains safely buried for later recovery.
THE 2003-5 EXCAVATIONS involved Alex writing the funding proposal, negotiations with the MoD and relevant heritage and other agencies, sourcing the vessel and equipment, selecting the team, and compiling the work programme and ensuring that it was achieved.
It's reckoned that the modern excavation of the Mary Rose involved almost 28,000 individual dives, and Alex must have done a fair few of those.
The way things panned out, scuba-diving for her has tended to be a means to an end, either doing archaeology or teaching diving, but "both afforded access to some wonderful places", she says.
"We did open-water diver training in Malta and also had an archaeological project called Map Malta in the late 1980s, working for a month each year doing a combination of remote sensing and seabed searches around the island.
"Archaeological projects took me to other wonderful diving places, such as the Comoros Islands and the Baltic, and any days off meant diving, of course!"
Proudest moment? "Looking down the main gun-deck of the Mary Rose within the mirror-image hull in 2016. With the hull clear of spray or drying tubes, seeing images of the crew projected onto the timbers of the real hull opposite – it is magical, and a tribute to everyone who has taken part in this amazing project."
So which aspects of her relationship with the Mary Rose have given her the most satisfaction?
She reels them off: "In a project with the Royal Armouries, making and firing a wrought-iron and a bronze gun from the Mary Rose. Being elected to the Society of Antiquaries and serving on the Historic Wreck Committee. Recovering the stem of the Mary Rose and finding those unexpected timbers of the port side.
"Completing the publication Weapons of Warre in 2011, and reading the reviews. In 2015, receiving an honorary doctorate from the University of Portsmouth."
She is writing a new book about the Mary Rose, due this summer.
Ultimately it was the restoration of the warship in its purpose-built £27 million museum home in 2013 that provided an enduring thrill.
"Watching people gasp when they see the ship and artefacts in long galleries opposite the ship, positioned as we found them, reconstructed from the dive-logs – it's the closest thing to diving the wreck, and to have the ability to share it with the world is one of the most rewarding experiences I can recall."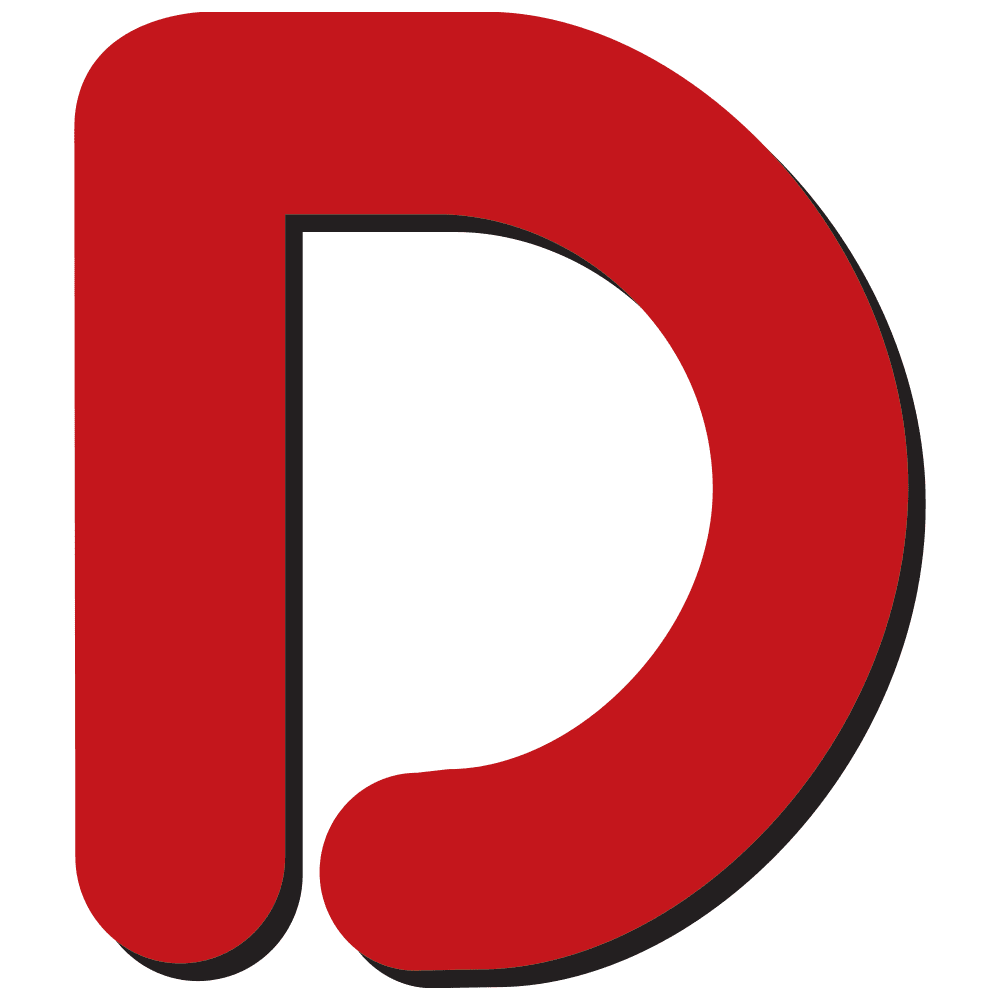 One of the world's longest-established diving websites, Divernet contains a wealth of information about diving destinations, equipment, techniques and much more, as well as daily news updates from around the world.