Forty-seven years ago, Jeb Robinson was diving up to nine times a day on a 24m-deep WW2 North Sea shipwreck – his deco regime might surprise you – to relieve it of its non-ferrous content. In the process he picked up a mysterious coin that would come back to haunt his dreams. Are there millions more still onboard? 'I just need to know,' he tells STEVE WEINMAN
An 87-year-old scuba diver, former salvor and owner of a North Sea shipwreck thought to hold 32 boxes of rare coins is looking for accomplished wreck-divers able to explore the vessel and its potentially valuable contents on his behalf.
Despite his age, Jeb Robinson had until a few years ago been hoping to lead a dive-team in person – but the coronavirus pandemic put paid to his plans when he relocated away from his home county of Yorkshire.
He now lives in north Cyprus with his wife Pauline and keeps his hand in helping at the local dive-school – but the promise and uncertainties surrounding the Benmacdhui mean that this intriguing wreck is never far from his mind.
"If the divers have access to a decent boat, they'd be welcome to see what they can find," says the veteran diver, who racked up some 60 years of underwater salvage experiences. "I reckon it's a real Pandora's box. It lies 15 miles off the east coast in 24m of water, no further than two hours' sail from the nearest port."
The 6,869 tons, 132m cargo vessel Benmacdhui had seen out World War One as a British Expeditionary Forces supply ship. She had been built in 1911, originally as Den of Airlie and then Archimedes. It was in 1932 that she joined the Ben Line and was given her final name.
Benmacdhui went missing from a World War Two convoy that had left Immingham for Hong Kong on 21 December, 1941. She was recorded as having caught fire and sunk after hitting a German mine – it's thought with no loss of life, despite initial reports. In 1946 the Royal Navy had damaged the wreck further, using depth-charges to destroy ordnance on board.
Robinson first dived what was then an unidentified wreck to collect scrap-metal in 1976. His team's salvage vessel the Fame used a towed magnetometer to find potential marks and, once a promising seabed anomaly was indicated, he would dive to investigate.
Sea conditions were good that day, he recalls, and he descended midships onto the wreck, which was broken in half, to discover large amounts of its cargo of non-ferrous metal spread over the seabed.
There were copper, brass and tin ingots and some 50 tons of copper wire as well as the remains of mines and shells. There was also a consignment of Hong Kong banknotes.
"On that first dive I also came across one small coin, which I kept as a souvenir," says Robinson. He presumed it to have been small change belonging to one of the Ben's crew. When, on surfacing, he was asked what he had found, he had held up the coin and raised laughter by exclaiming: "We're rich!"
Non-ferrous
The team worked the wreck for a few days to recover the non-ferrous cargo that had been in no 1 hold – Robinson recalls that in those days he could be diving up to eight or nine times a day, relying on a five-minute stop at 10m each time as a precaution against decompression illness. It had seemed to work.
Later he contacted the Salvage Association and arranged for his company Humber Divers to buy the wreck, now identified as the Benmacdhui. He then moved on to the next job, leaving his wreck for another day.
When Humber Divers was wound up in the 1980s Robinson transferred the Benmacdhui into private ownership to retain the salvage rights, subject to Receiver of Wreck approval.
It was only many years later, in 2015, that Robinson was approached by a Turkish diver friend. Four years earlier, Robinson had presented him with some coins he had collected over the years as a wedding gift, and among them had been the one he had found on the Benmacdhui.
His friend had taken the coin to be valued, although he had waited some years before suggesting that Robinson should take it back and show it to a UK specialist.
The expert initially believed the coin to be a fake, but was subsequently able to confirm that it was in fact a vanishingly rare 1941 Hong Kong 1 cent piece. At that point no more than 100 had been thought still to exist, most having been melted down to contribute metal for the war effort. Coin-collectors have been known to pay as much as £16,000 for them.
Robinson managed to get hold of part of the ship's manifest and carry out further research, which led him to believe that the Benmacdhui had been carrying 32 boxes of bronze coins. Other rare coins that appear to have been included in the shipment include 1941 Sarawak 1 cent pieces.
Unmelted coins
According to the World Coins price guide, a total of 5 million of the Hong Kong 1 cent coins were minted and split into three lots. One of these had been identified as having reached Hong Kong and been melted down to make ammunition. The second lot had been recalled to the UK and also melted down.
The third shipment of 13.5 tons of coins was thought to have been on the Benmacdhui. It had been pure chance that Robinson had found the coin – and chance again that the Turkish diver had suspected it to be valuable.
Colleagues of Robinson's have since revisited the wreck, and recovered a dozen scattered Hong Kong and Sarawak coins. But he believes that the coin boxes remain intact in no 2 hold, which had been comprehensively sealed off with four layers of cement bags before the ship's departure to deter any sort of intrusion.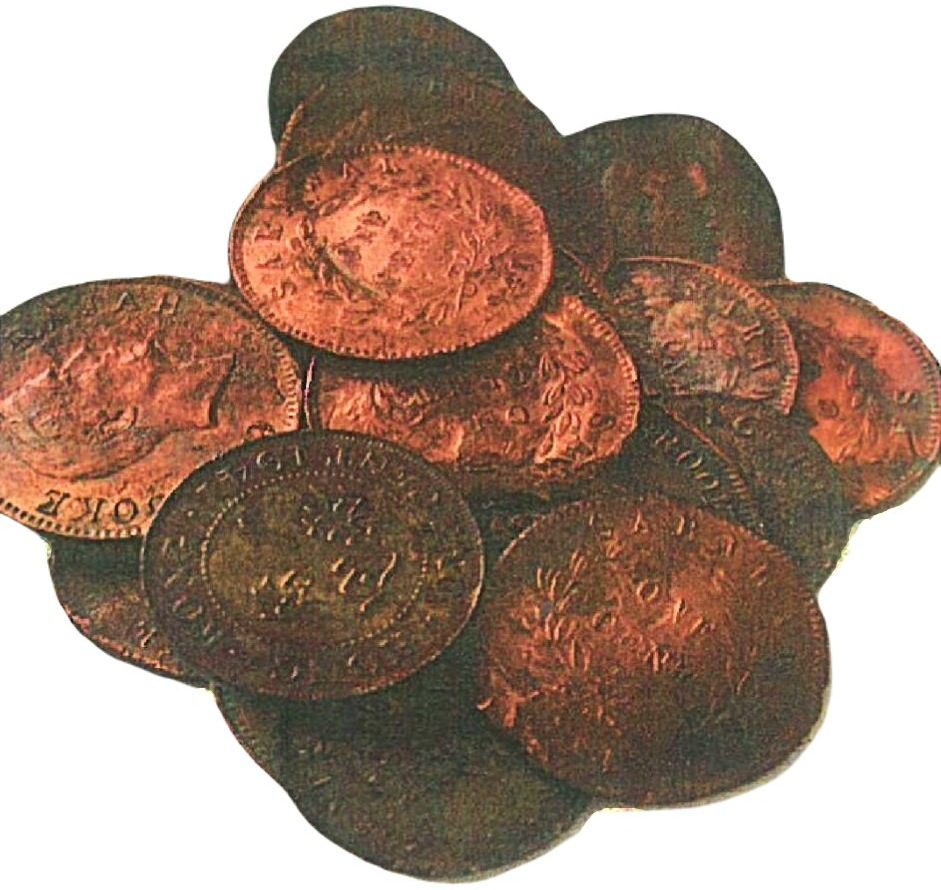 "People say to me, if that single coin is valuable only because there are so few in the world, what will it be worth if there turn out to be millions of them on the wreck?" says Robinson. "I say to them: what are a million pennies worth? It has to be a win-win situation."
One mystery that lingers is how exactly the Benmacdhui came to sink. Robinson's research has identified that in 1942 its skipper Captain Campbell appeared in court on a charge of sabotage – it seems that, far from being caused by a German mine, an internal explosion might have led to the ship's demise, and he had been held responsible. But that is another story.
A warning: any attempt to penetrate the secrets of hold no 2 would involve some hard work. Scuba divers serious about exploring the Benmacdhui are invited to contact Jeb Robinson at [email protected]
Also on Divernet: 4 Rich Shipwreck & River Treasure Shows Open, Double The Money For Scilly Shipwreck Coins, Pieces Of Eight And Teacups On San José Wreck, Divers Find Smuggled Coins On Rooswijk