Specialist Royal Navy divers are currently helping to make Baltic shipping lanes safer by recovering unexploded historic mines and torpedoes as part of a NATO security mission – but the work is also serving a purpose related to new East-West tensions.
The divers have been taking part in Exercise Open Spirit, a multi-national explosive ordnance disposal operation. It involves working alongside other expert EOD teams from this year's host Latvia, Estonia, Lithuania, Germany, Belgium, Canada and the USA.
Open Spirit hosting rotates between Estonia, Latvia and Lithuania and the exercise has taken place annually since 1997. 
Two days into the exercise, Delta Squadron of the Diving & Threat Exploitation Group had already recovered two ground mines and one torpedo. "All nations are working together, contributing to the planning, identification, confirmation and recovery of explosive ordnance, building operational capability and increasing the ability to operate as a coherent task group," said Chief Petty Officer James Roberts.
The Baltic Sea was mined as it became the scene of heavy fighting during WW2, with air bombardments, naval gunfire and submarine warfare adding to the amount of ordnance lying on the seabed. Further materials left over from the Cold War years added to the potential risks. 
Remaining ordnance is tracked down using AUVs that carry the latest sensors, which create images of any objects of concern. And with a war currently being fought in Ukraine, the Royal Navy emphasises that the exercise is concerned not only with making safe historic ordnance – but with making it easier to spot seabed changes should any new devices be laid.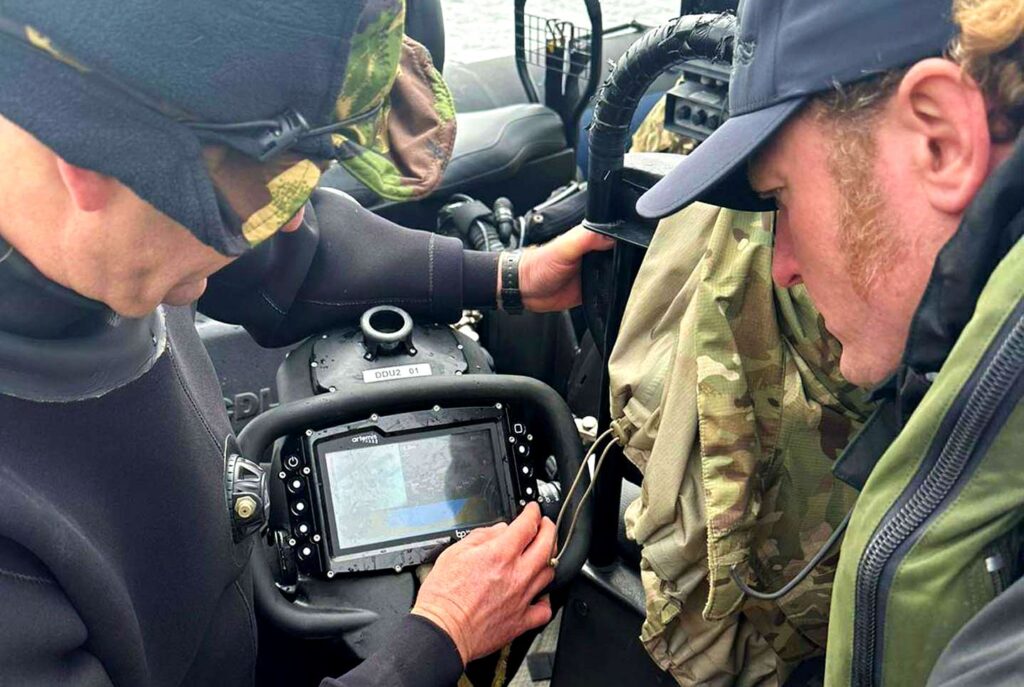 "From the most junior seamen to senior operators, working closely with our partners and allies demonstrates the resolve and commitment of the UK and all NATO to regional Baltic security and the principles of collective defence," said CPO Roberts. 
"It's fantastic to be working with our friends in the Baltic again – this constant drumbeat of exercise allows real relationships to grow, bound by our shared values, stronger together and ready to defeat aggression."
Also on Divernet: Major shake-up for RN divers, Delta clearance divers stay agile in Lithuania, '80s bomb cleared from popular dive-site, Clearance divers spared as Tallboy blows