Scuba divers are warned to beware making contact with marine life in Thailand, where "touching or possessing ornamental fish without permission" is a criminal offence.
Hungarian scuba diver Attila Ott was deported from the country in 2020 for just such a crime, as reported on Divernet at the time – and now he has just been charged again, according to Thai news outlet Matichon, on the basis of video footage he had posted on YouTube showing the alleged touching of a Trachyrhamphus pipefish.
Ott was asked to attend a police station on the island of Ko Pha Ngan in the Gulf of Thailand, to be charged with violating Thailand's Enhancement & Conservation of National Environmental Quality Act. The director of Surat Thani Marine Resources Conservation Centre had travelled to the station with evidence to back up the charge.
The earlier offence, committed in September 2020, had occurred in a marine protected area in Ko Pha Ngan. Named at the time as owner of the Pink Panther Scuba Dive Movie-Maker Club, Ott and another man had been charged with "intruding in an area designated for environmental protection" and branded a "social threat" by the Immigration Bureau before their deportation.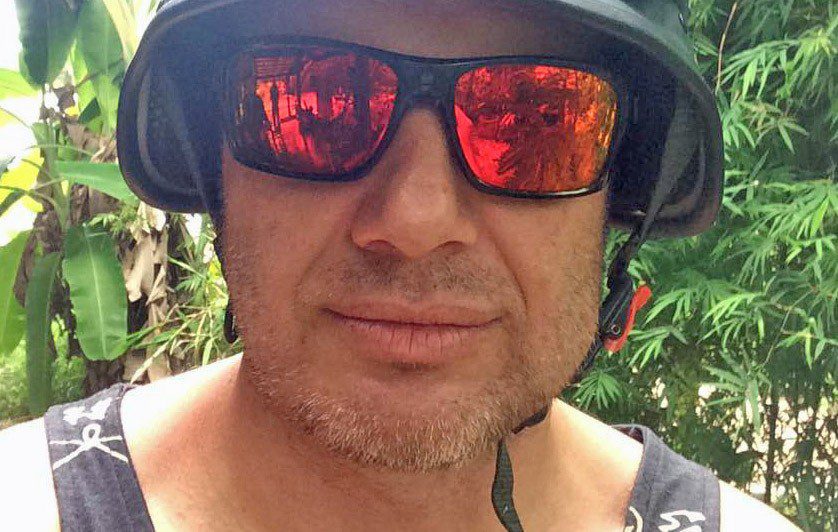 Ott and his wife had already been fined for immigration violations uncovered during the investigation, but he was later allowed back into Thailand, following an appeal to the Immigration Bureau that he had to care for a grandmother living on Ko Pha Ngan.
Ott told the police that the pipefish footage, which had appeared on his YouTube channel "Paradise Films by Attila Ott" had been taken "a very long time ago". He was asked to return with evidence and witnesses to support his claim of innocence. 
Thailand's Department of Marine & Coastal Resources issued an appeal to any diver seeing "this kind of behaviour" to call a hotline, and to follow the department's regulations. "Don't touch, only look with your eyes," it stated. "Don't take anything back except photographs and memories. Help the ecosystem under the sea in Thailand to remain sustainable forever."
Also on Divernet: Koh Tao: Go Pro, Or Just Go Diving, Similan Islands: Diving The Sea Of A Million Stars, 'I'd Been Wreck-Hunting When Our Dive-Boat Sank', The Ship's Bell