DIVING NEWS
Diver lost 11 months ago still 'missing person'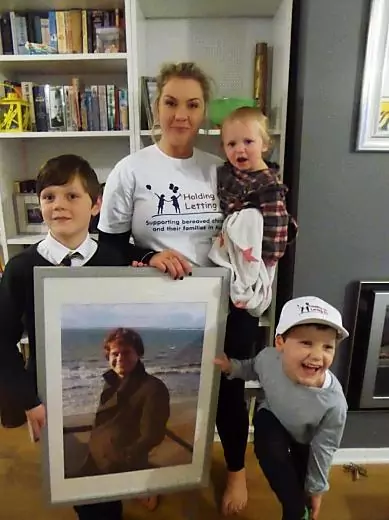 The wife of a scuba diver who went missing off the Kent coast nearly a year ago has spoken to local press about her struggle to have her husband declared officially dead, while at the same time coping with his loss.
But it seems that police investigations into his disappearance and the deaths of two other divers could mean that matters are still some way from being resolved.
Ben Moss from Faversham went missing in the Channel near St Margaret's-at-Cliffe on 12 March last year. He had been diving from the Offshore 105 charter-boat Maverick in late morning but failed to return.
Divernet reported two days later that the Coastguard had called off the search and stated that Moss's disappearance had been declared a "missing person incident".
The diver's wife Rosie, 37, was left with two sons of seven and five, and a six-month-old daughter. The couple had been married for 10 years, and Rosie Moss has told Kent Online that her husband still being classed as a missing person was making her life difficult in financial terms.
She was trying to keep his specialist flooring company running, but 11 months on was still waiting for the High Court to issue a "presumption of death" certificate.
This process may have been complicated by the fact that Kent police have been investigating the separate deaths over an 8-month period of two other divers using the same charter-boat as Moss. The divers were American dentist Bruce Hottum, whose death was also reported on Divernet, and French national Thierry Raibaut.
At a pre-inquest coroner's review in late November, reported in Kent Live, it was revealed that the investigations involved Chris Webb, Maverick's skipper and owner of Dover wreck-diving operator Mutiny Diving.
During the proceedings the coroner was debating whether to suspend holding inquests because of the possibility of criminal proceedings, and whether or not to consider all three incidents together.
The results of the investigation were due to be presented to the Crown Prosecution Service in December, and a further pre-inquest review is understood to be set to be held by March.
Meanwhile Rosie Moss is set to run her first marathon, in Manchester in April, in memory of her husband and in aid of the charity Holding On Letting Go, which she says provided her family with counselling "after weeks of having doors closed in our faces".
"I am no athlete, this is going to HURT, it already does, but no physical pain will ever match the emotional agony of telling my children their dad was gone," she says on her MyDonate page here.