DIVING NEWS
Diver's beer-bottle: open-and-shut case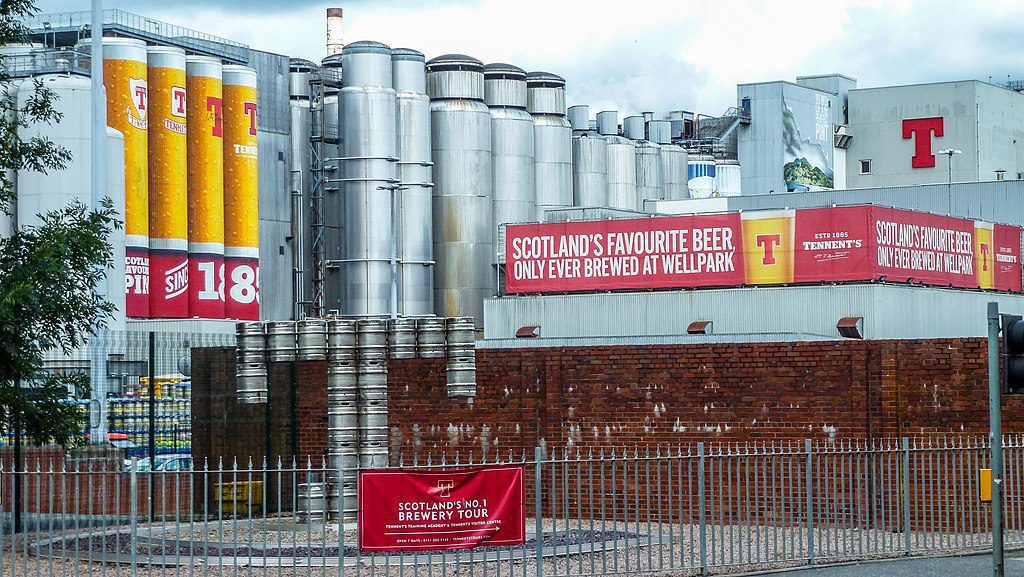 Picture: Cutkiller2018.
One of the oldest intact bottles of British beer was presented to a Glasgow brewery for display recently by the scuba diver who found it. Now he has revealed that he opened the bottle soon after coming across it on a wreck near Melbourne more than 40 years ago.
Australian diver Jim Anderson, 72, was exploring the shallow wreck of the clipper The Light Of The Age in 1977 when he spotted the base of the inverted bottle, and dug it out. He told the Glasgow Evening Times that after finding that it was intact he had removed the cork and sniffed the contents – an experience that had decided him against sampling the ale.
The 150-year-old-bottle of stout is now an attraction at the new £1 million Wellpark visitor centre of Tennent's Brewery, nowadays best known for its lager. Anderson and his wife were flown over by the brewery for the opening of the centre.
Anderson told the paper that he had had no choice but to remove the cork, because after being preserved in salt water it would have shrunk once exposed to air. "I took the cork out and smelled it and thought phew, yuk, that's awful," he said. "So I put a fresh cork in, resealed it and just put it under the house."
The bottle had been gathering dust for nearly 40 years when Anderson contacted Tennent's, after learning that the "Wellpark" embossed on its pewter cap was the name of the brewery Tennent's still uses today. He said that obtaining permission from the Australian government for the bottle to be sent abroad permanently had taken three months.
The beer was bottled around 1867, and The Light of the Age ran aground in January of the following year, after sailing from Liverpool with a £12,000 cargo of liquor as well as crockery on board. At the time, Wellpark Brewery was said to be the world's biggest exporter of bottled beer, with Australia one of its main markets.
Everyone aboard the ship survived, but alcohol had also played its part in the sinking, as a board of inquiry found that the captain and crew had been drunk in charge of the vessel. According to witnesses they had in fact been drunk throughout the long voyage, and the captain hadn't been seen for a week before the ship went down.
Tennent's is now recreating a commemorative edition of the stout from original recipes.