DIVING NEWS
Ice-freediver pushes 5m deeper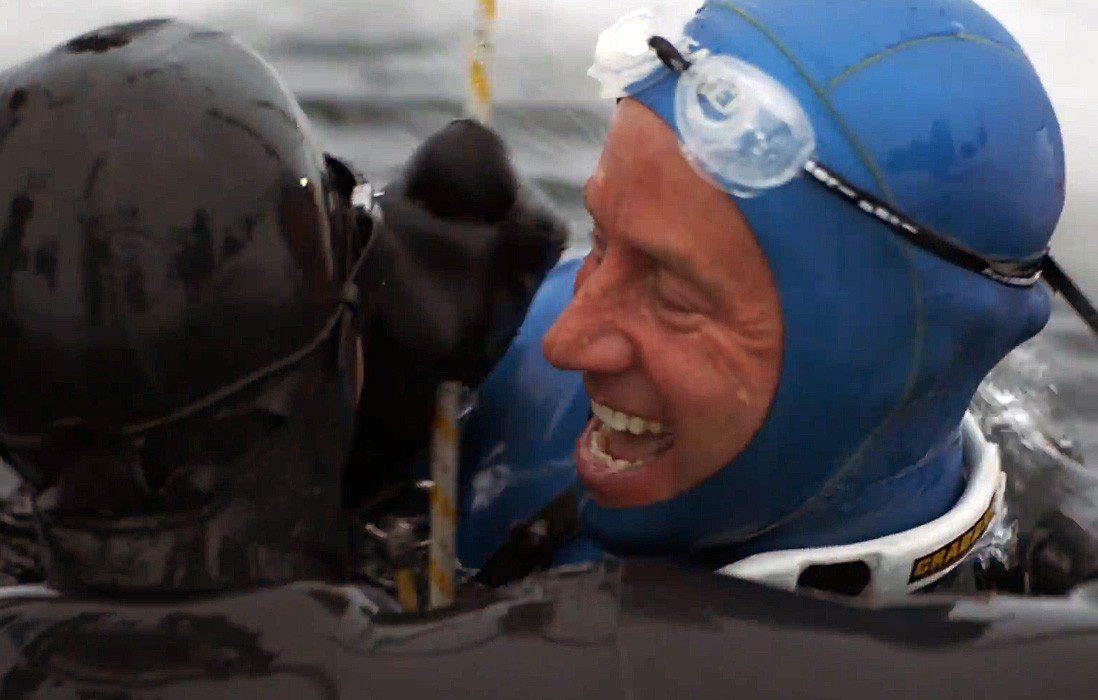 New Zealander Ant Williams has freedived to 75m under ice in Norway, bettering his own potentially world record-breaking 70m dive set two days earlier.
As reported on Divernet, the initial dive was said to have been verified by Guinness World Records observers, but following the second dive Williams stated that all evidence for both dives would now have to be submitted to GWR for verification.
"The weather was perfect and I guess the pressure of reaching a record was over, so I just got to enjoy the dive," he said, adding that he had made "some important tweaks to make the dive flow better for me".
Asked about the armband he wore on the dive, he said: "For our entire trip we have been haunted by news of the terror attack in Christchurch. The black armband I wore today was to honour the innocent victims of this unthinkable act of violence."