DIVING NEWS
More artefacts recovered from HMS Erebus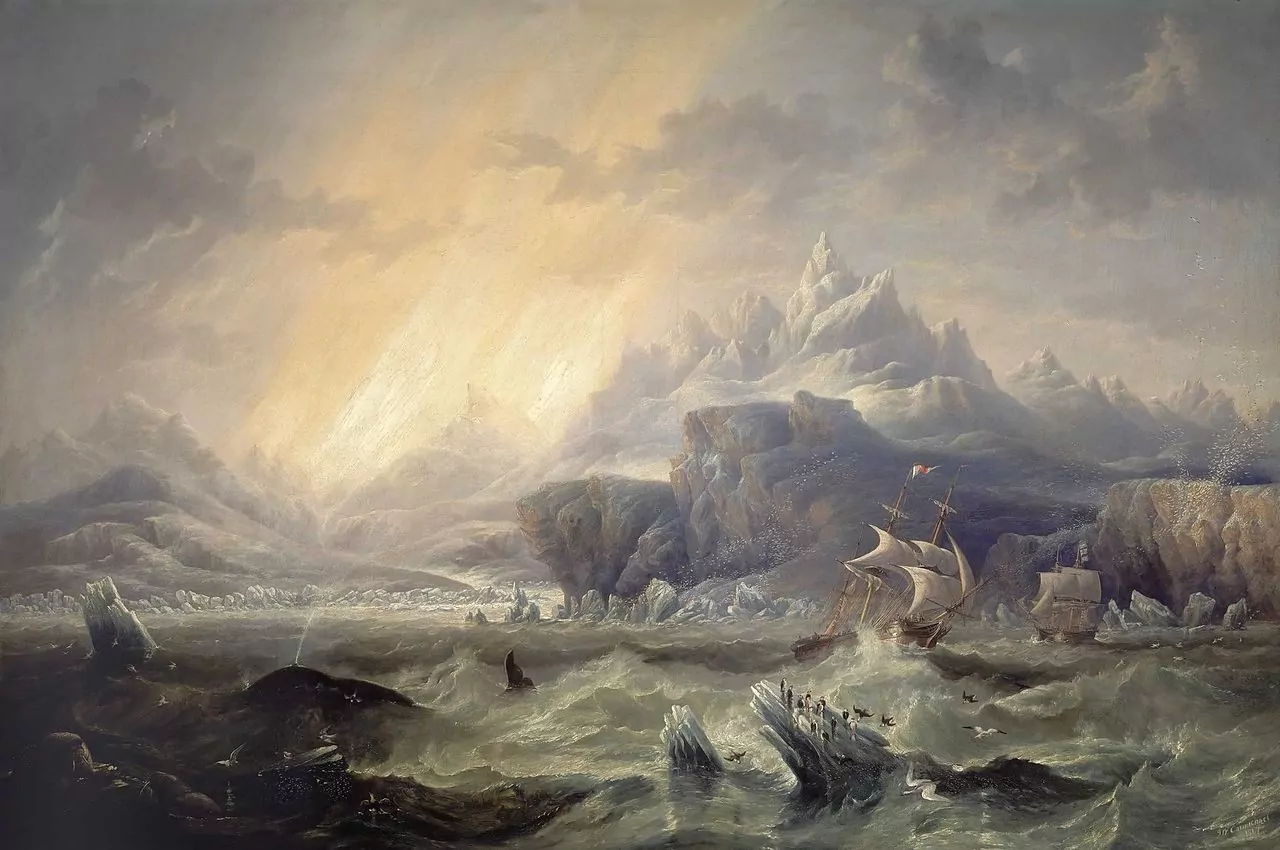 HMS Erebus & Terror, painted by John Wilson Carmichael.
Underwater archaeologists have recovered nine more artefacts during their latest polar research trip to the wreck of HMS Erebus.
Sir John Franklin's ship was abandoned in Victoria Strait in the Canadian Arctic after becoming ice-bound during a three-year Royal Navy expedition to discover the fabled "North-west Passage" in the 1840s.
Parks Canada's Underwater Archaeology Team, which first located the wreck, carried out the dives from the research vessel David Thompson, but unusually thick sea-ice hampered this year's mission, limiting the diving time to a day and a half.
The items, retrieved from an officer's cabin on the lower deck, include a ceramic pitcher and an artificial horizon that would have been used with a sextant to calculate latitude.
Also recovered were metal components of rigging instruments and tarred waterproofing felt retaining the impression of timber planks.
The main objective, however, was to gain access to the deepest chambers in the wreck, including Franklin's own cabin, in the hope of finding the ship's logs, and this proved beyond the divers' reach for the time being.
Franklin's two ships HMS Erebus and HMS Terror left England in 1845 in hopes of finding a sea route through the polar ice that would connect the Atlantic and Pacific. Both ships were abandoned in 1848 and all 129 men aboard died in what remains the worst disaster in the history of polar exploration.
The Erebus wreck-site was discovered only in 2014 and that of HMS Terror 30 miles away followed in 2016, as reported on Divernet .
The artefacts are being analysed and conserved in Ottawa. They bring to 74 the number now recovered, including the bronze bell and part of the ship's wheel, buttons, crockery, medicine bottles and a boot.
Previous finds are UK property, but it has now been agreed that the latest nine artefacts and whatever is found in future by the Canadian team will be owned and managed by Parks Canada and the Inuit Heritage Trust.