DIVING NEWS
Now Cyprus has too many fish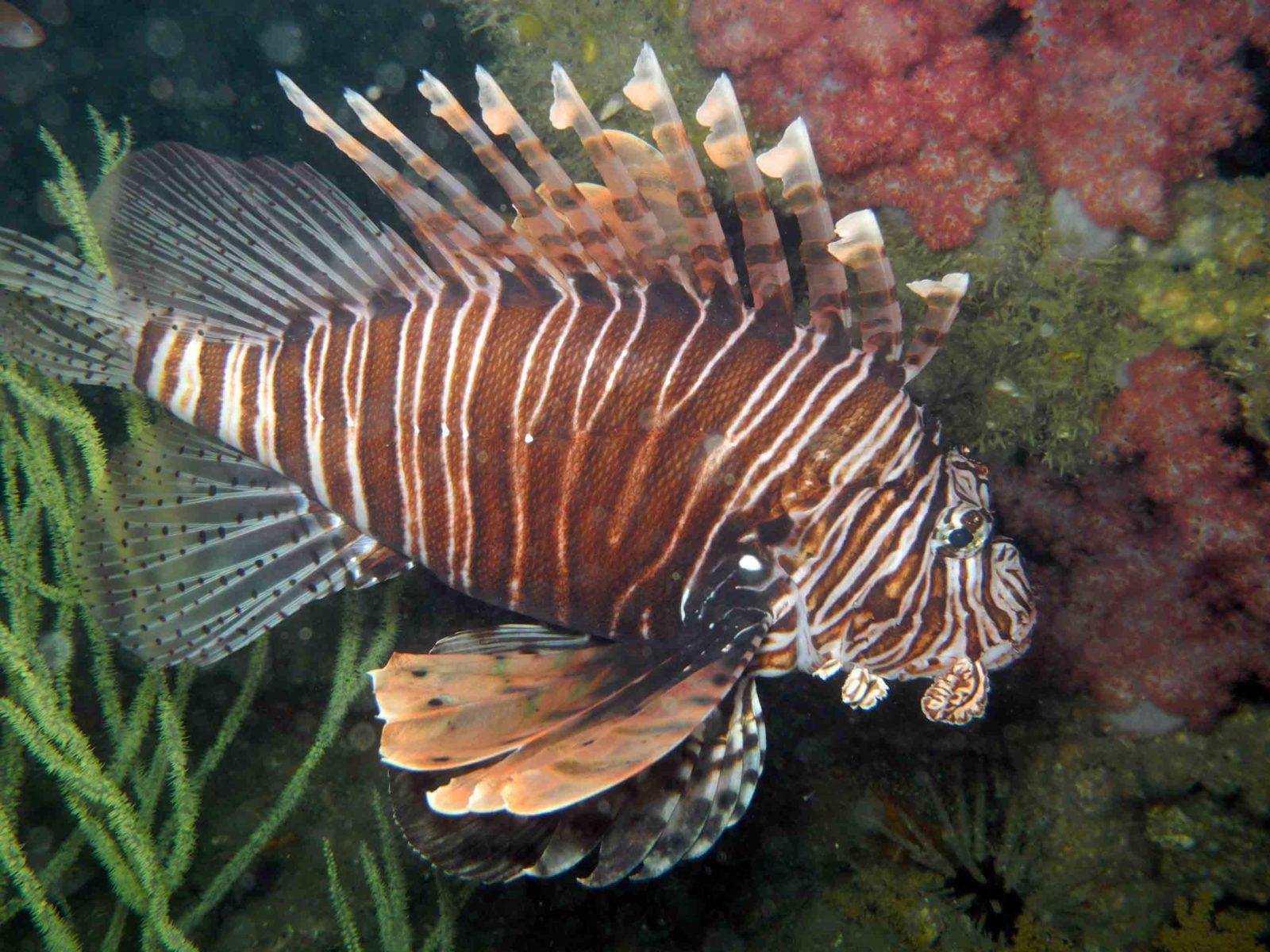 With scuba divers reporting seeing 20 or more lionfish on a single dive around Cyprus, marine conservationists have held the first organised series of culls in the eastern Mediterranean island's coastal waters.
Lionfish, natives of the Indian and Pacific oceans, were first recorded off Cyprus some five years ago. They arrived as Mediterranean waters warmed and an enlargement of the Suez Canal eased their route through from the Red Sea.
Their numbers have increased rapidly, because with their venomous spines there is no other species to predate on them, and each female lionfish can produce as many as two million eggs a year.
Young lionfish mature quickly, consuming native fish and crustaceans as they colonise reef systems. The species is now identified as the most ecologically harmful in the Mediterranean.
Since September 2017 scientists from the University of Plymouth in the UK have been working with bodies in Cyprus such as the Marine & Environmental Research Lab on a four-year project called RelionMed, funded by 1.68 million euros from the EU LIFE programme.
The culls, combined with surveys to assess public attitudes to lionfish, form part of this project.
"There are parts of the world where lionfish are part of the natural eco-system," says marine biologist Prof Jason Hall-Spencer from the University of Plymouth.
"Until recently the Mediterranean has not been warm enough for them to invade, but now it is and lionfish are increasingly colonising these waters, bringing with them a serious threat of habitat destruction and species extinction.
"Unless we act now, there could be lasting environmental and economic damage. Coastal communities rely on these waters for fishing and tourism, so changes have knock-on effects. Culling these invasive species is the only effective way to reduce their numbers and ensure that marine protected areas continue to regenerate."