The Shark Trust has launched a smartphone app designed to make it simple for enthusiasts to get involved in the science and conservation of sharks, rays and skates.
It brings together five of its "citizen-science" projects to help users report both general shark and basking shark sightings, eggcase finds, angling catches and incidents of shark entanglement with marine litter.
Also read: Stand by for Great Shark Snapshot 2
Findings can be submitted from any part of the world, and each submission feeds into a personal contribution logbook that is saved for sharing with the wider community, allowing users to see what others have been discovering.
As further motivation, submitting to any of the projects unlocks a collectible shark card at random, with 30 bronze, 15 silver and five gold cards to collect.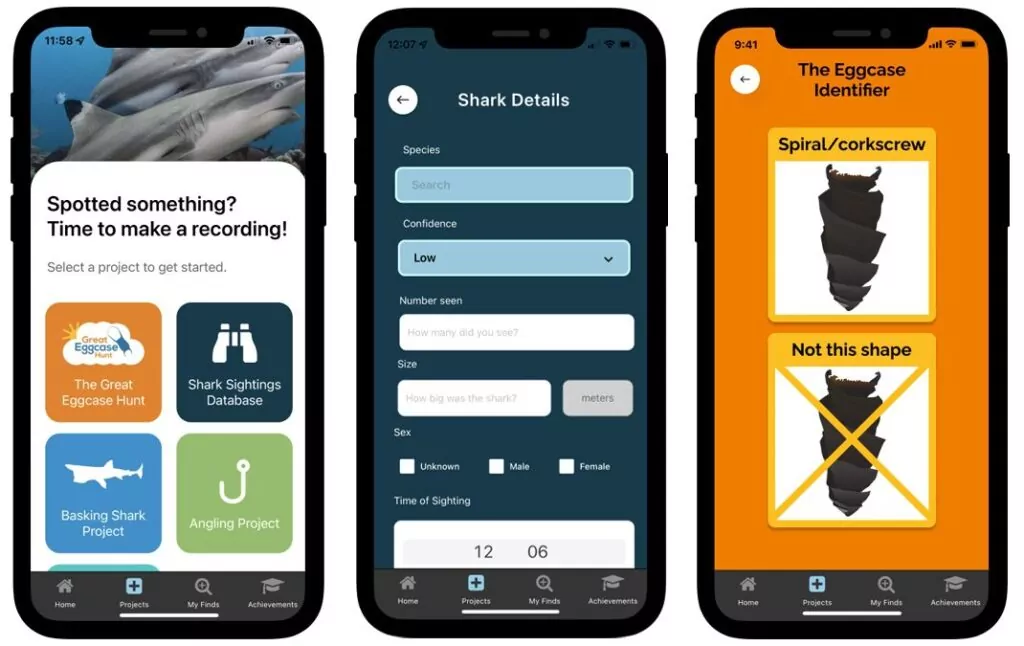 The UK-based charity's flagship Great Eggcase Hunt, which encourages the public to find empty shark and skate eggcases on beaches or to submit those seen developing in situ, celebrates its 20th anniversary this year.
"The project has grown substantially since 2003, when we received just 128 records in the first year, to having a staggering 50,212 individual eggcases recorded in 2022 alone," reports senior conservation officer Cat Gordon. "In total, we've received over 370,000 eggcases since the project began, and we hope the app inspires even more people to get out and about in search of mermaid's purses!"
The eggcase element of the app features information on north-eastern Atlantic species and those found in Australia in partnership with CSIRO (the Commonwealth Scientific & Industrial Research Organisation). ID materials from further regions are due to be added but in the meantime records can still be submitted from any area. The new app replaces an eight-year-old Great Eggcase Hunt app.
"For a while we've wanted to make it easier and more fun for people to identify and record their sightings," said Shark Trust CEO Paul Cox. "Thanks to a generous donation from Animal Friends Pet Insurance, we've been able to create this great tool with local gamification specialist Kazow Games.
"We're really excited to get this app out into the world and start to see more recorders getting involved with our projects." Visit the Shark Trust site or download from the Apple Store or Google Play.
For Welsh shark-spotters
Meanwhile scuba divers and others based in Wales are being reminded to take part in Project SIARC (Sharks Inspiring Action & Research with Communities), which is aimed at safeguarding rare species such as angel sharks, tope, common sting rays and spurdogs.
The Welsh coast hosts 26 elasmobranch species but relatively little is still known about their biology and ecology. The project was launched last February by the Zoological Society London (ZSL) and Natural Resources Wales (NRW) to remedy this with the help of citizen-scientists of any age.
The research is particularly concerned with species on the IUCN Red List of Threatened Species, such as the Critically Endangered angel shark and Vulnerable common sting ray, and is focused at two Special Areas of Conservation: Llyn Peninsula & Sarnau in north-west Wales, and Carmarthen Bay & Estuaries in the south-west.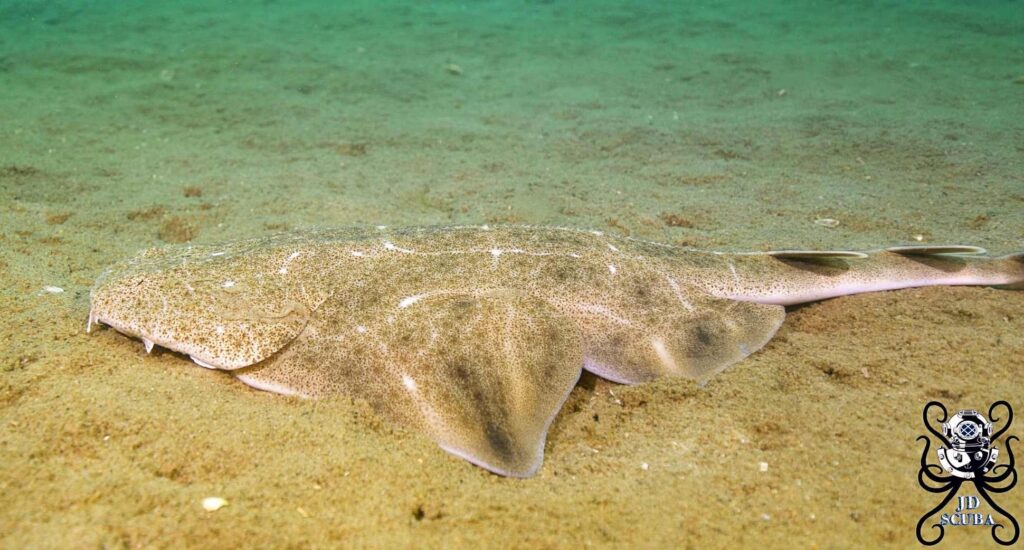 Required input from the public ranges from learning how to identify elasmobranch eggcases to helping detect sharks in underwater video footage and scouring archives for historical information.
Project SIARC scientists have been sampling water to detect elasmobranch DNA, deploying underwater cameras to assess the species and habitats present, and gathering data from fishers. The Shark Trust has been involved in the research for the past year along with Bangor University, Blue Abacus, North Wales Wildlife Trust and Swansea University.
Footage is now available to all via the Instant Wild website, and anyone living in Wales can get involved with Project SIARC or follow the work on Facebook, Instagram or Twitter.
Also on Divernet: Divers Snapshot 2,000 Sharks & Rays, Mako Breakthrough: More Good News For Sharks, Cat Sharks Keep Eggcase Hunters Busy