DIVING NEWS
US diver survives 20-hour drift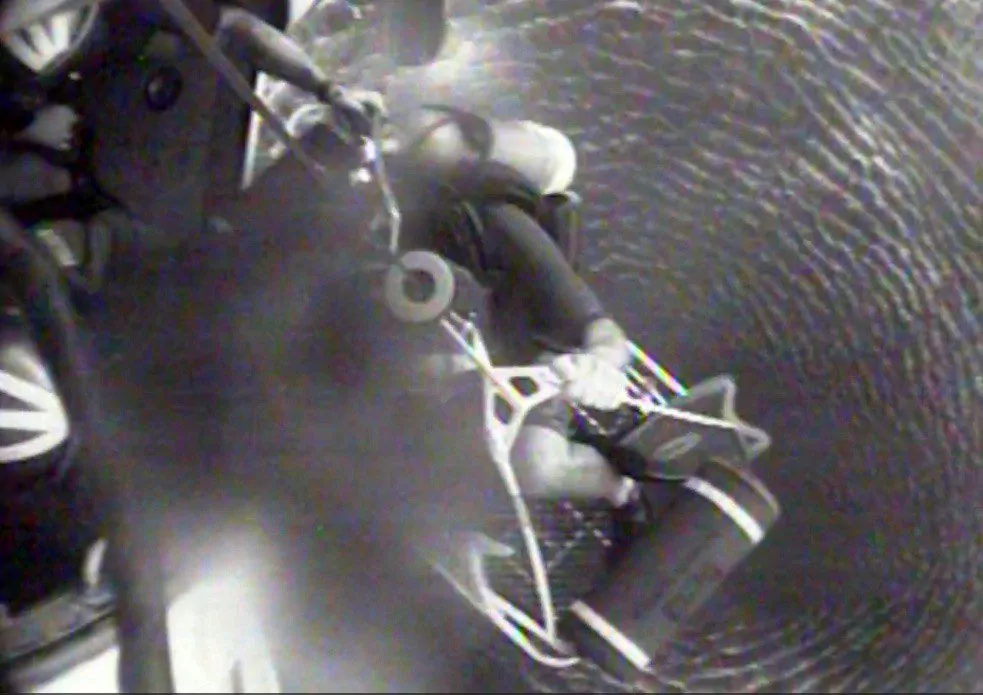 A Coast Guard helicopter winches Michael Pavlich aboard. (Picture: US Coast Guard)
A Florida scuba diver has been found after spending the night and almost 20 hours drifting in the Gulf of Mexico.
US Coast Guard co-ordinated a search involving nine helicopters and 13 boats covering a 1700sq mile area when diver Terry Hayes, 57, and his buddy went missing.
Hayes and 34-year-old Michael Pavlich had been diving a tugboat wreck called the RJ Thompson off Tarpon Springs, mid-way up the west Florida coast. The skipper of their 8m boat, alone on board, reported at around 4pm on 22 August that the pair had failed to resurface.
A Coast Guard helicopter located Pavlich about four hours later, about five miles south-east of the dive-site, and winched him to safety. He told rescuers that he and Hayes had surfaced too far from the boat to be spotted, and had failed in their bid to swim towards it, becoming separated in the process.
Hayes was not found until towards mid-day the following day, when his orange surface marker buoy was spotted at a distance of around 250m by crew of a Florida Fish & Wildlife Conservation Commission patrol vessel.
The diver was said to have been exhausted but exhibiting "a very positive attitude, a will to live – and that's what ultimately helped him survive and saved his life," an FWC Officer told ABC. Not to mention his SMB and BC.