Snorkellers who might be paying for organised big-animal encounters often hope to get as close to the main attraction as possible – but when does proximity become harassment?
Guidelines vary around the world but, following a snorkeller's plea of not guilty to harassing whales and dolphins in Hawaii, a poll there has indicated that while most people witnessing such behaviour would report it to the authorities, a number are uncertain at which point innocent encounters cross over into punishable offences. 
The snorkeller, "Dolphin Dave" Jimenez, 65, from Maui, is accused of having chased the cetaceans in South Kona's Kealakekua Bay on Hawaii Island in March.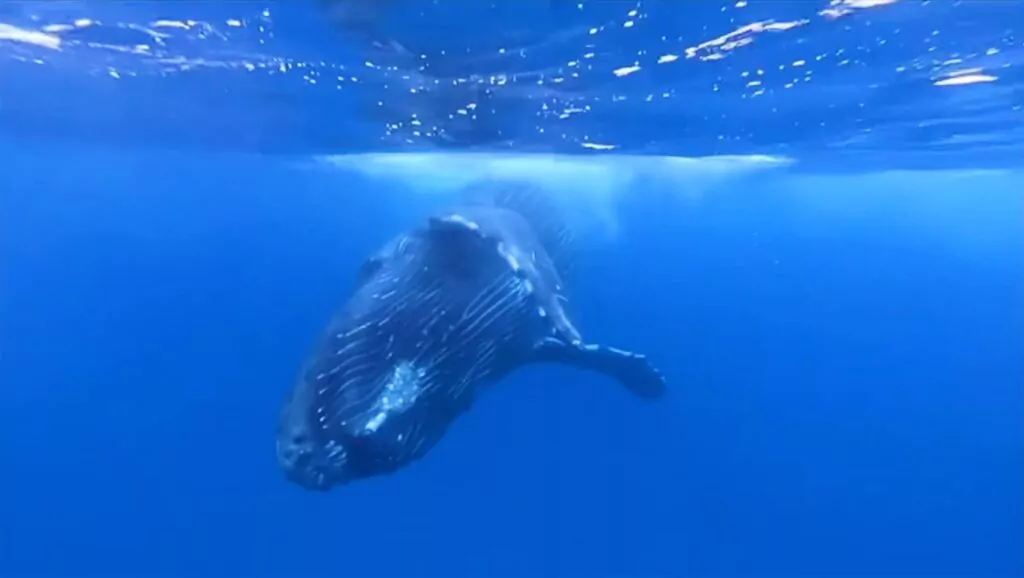 Hawaii's Department of Land & Natural Resources said that video posted on social media by Jimenez showed him close enough almost to touch an adolescent humpback whale's fin. A DLNR officer turned up the next day to record him leading a group in pursuit of a pod of spinner dolphins at the same location. Both species are protected by state and federal law.
At a virtual appearance at Kona District Court on 11 May, Jimenez pleaded not guilty to two counts of "intentionally, knowingly and/or recklessly molesting or disturbing the habitat of any wild mammal within the state park system".
He requested a trial so that he could air his views on what is officially termed a petty misdemeanour, punishable by a $250 fine or a year in prison. He has insisted that he will not stop swimming with whales and dolphins "because it's magical and others do much worse things".
66% would report close encounters
Local news service Big Island Now asked 1,070 Hawaii residents and visitors what they would do if they saw anybody swimming or snorkelling too close to whales or dolphins. Two-thirds of respondents said they would notify the authorities – 39% the DLNR, 19% the police and 7% NOAA (the National Oceanic & Atmospheric Administration).
Of the 26% of those polled who said they would take no action, 16% agreed with Jiminez that such encounters should be allowed, while 10% said it was not their business to intervene.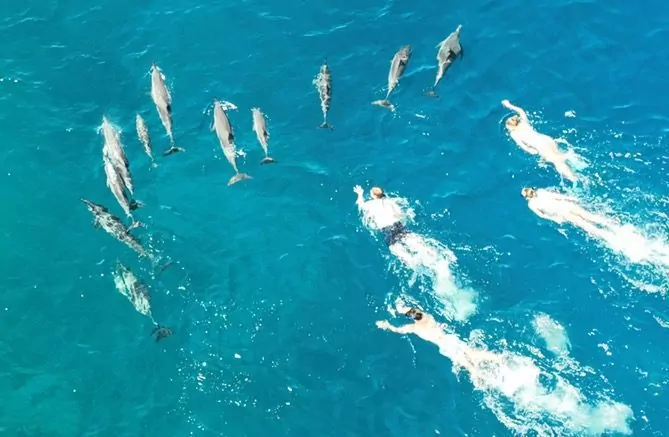 The remaining 7% were unsure how close swimmers were allowed to get to marine mammals. In fact Hawaii's Marine Mammal Protection Act prohibits people swimming with, or vessels approaching or remaining, within 50 yards (46m) of a spinner dolphin or 100 yards (92m) of humpbacks. The law applies up to two nautical miles from shore.
Jimenez describes himself as an "international visionary artist and musician" dedicated to the interconnectedness and evolution of humanity, dolphins and whales, and says he has lived and played with dolphins for more than 25 years. He is due to appear at a pre-trial hearing in June.
Also on Divernet: Dolphins: hit by bird flu in UK, hassled in Hawaii