The 60 Caribbean islands and cays that make up the British Virgin Islands are showcasing their scuba-diving attractions by holding a BVI Wreck Week from 12-18 February.
"Marine and ecotourism events such as Wreck Week not only promote our diverse network of sites such as the RMS Rhone, Sharkplaneo, Willy T and Kodiak Queen, as well as beautiful coral reefs, but engender an awareness of marine conservation," says director of tourism Clive McCoy. "I am inviting everyone to come out and celebrate the BVI's award-winning majestic dive-spots."
The BVI Tourist Board & Film Commission is pulling the event together with local partners to promote the diving industry in the islands, promising underwater activities linked to "music, food, festivities and cultural components".
The wrecks lie no deeper than 25m and best-known is the historic Rhone off Salt Island, a 95m sail & steam mailship that sank in a hurricane in 1867. Lying in two parts, it is often explored over two dives.
Wreck Alley off Cooper Island features the deliberately sunk small cargo vessels Island Seal and Marie L and two tugs, Pat and Beata. Other artificial reefs are in the form of underwater art projects designed to be fun to dive. These include the haunting Willy T on Peter Island, in its previous incarnation a pirate-ship bar that came out worst in a 2017 hurricane, and Sharkplaneo, three repurposed derelict aircraft sunk off Tortola.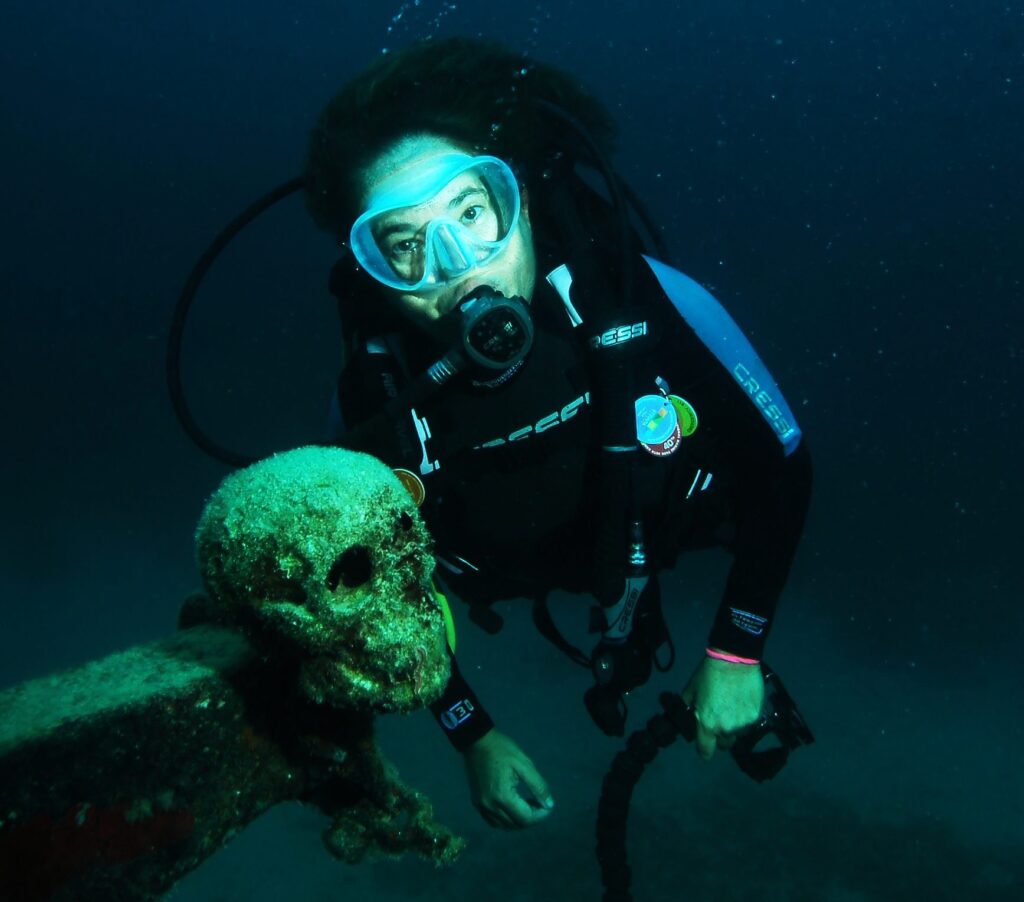 Best-known is the Kodiak Queen, a WW2 navy fuel barge that survived Pearl Harbor but ended up adorned with a giant Kraken sculpture on Virgin Gorda. Least visited is the 75m Chikuzen, a Korean refrigerator vessel that ended up on the seabed more than seven miles off Tortola and dived, when conditions are favourable, only from the Cuan Law dive-boat. 
Diving apart, Wreck Week starts with a "Pirate Party" at Hendo's Hide-Out on Jost Van Dyke and carries on with events that include coastal clean-ups, youth group meet-ups, quizzes and fund-raisers, a Tortola sloop presentation and heritage dancing, culminating in the unveiling of a giant turtle sculpture.
BVI provides accommodation ranging from private villas to boutique resorts, says the tourist board, and while no specific stay-and-dive packages are being offered during the week, it says that local dive operators will be offering "specials" featuring the wrecks. Find out more at the BVI Wreck Week site or contact individual dive-centres.
Also on Divernet: Big BRUVS Keep Watch Under Water