The year of coronavirus caused many divers who would normally slip away to warmer waters to consider options closer to home. Inland sites offer something different and, lockdowns aside, they can be dived all year round…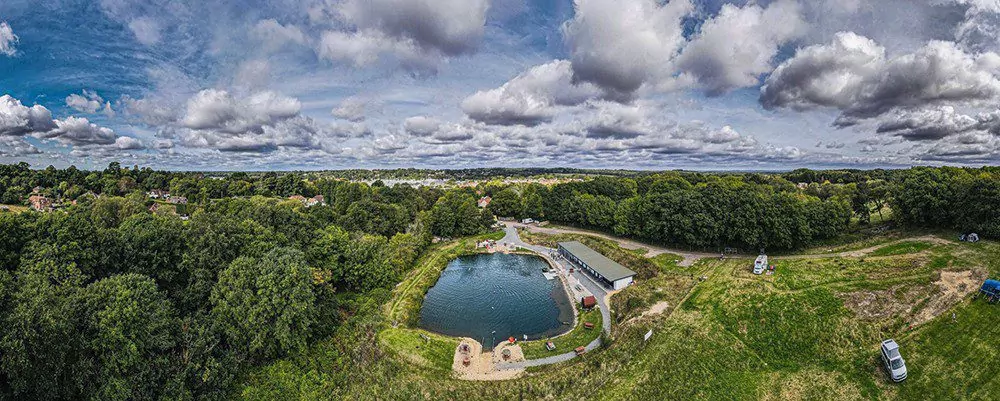 Still waters run deep, and the UK has a wealth of still waters. In fact it has some 40,000 of them, mostly wild and very few ever dived. But a handful of these bodies of water scattered around England and Wales are supervised and visited regularly by divers, and if you've never sampled coldwater diving at these inland sites, you could be in for a treat.
Also read: Scientists dive into pondlife soundscape
Divers who trained at any of these locations might have lost the habit after moving onto coastal or warmwater diving, yet can grow nostalgic about the experience – even if they weren't quite sure what they were getting into at the time.
The early starts, the smell of neoprene in the morning, the car-park changing, the trek to the entry-point, the fragrance of bacon butties, the first shock of cold water soon forgotten with the pleasure of exploring some sunken cockpit or structure, the sociable wanderings during surface intervals warmed (sometimes) by the sun, the logbook-filling and recovery phase in the bar – put together, those elements make for memorable experiences.
And for the many who continue to enjoy such experiences at their favourite site, or use if for training or trying out new equipment, there is another pleasure – that of getting to know at least one dive-site intimately, through the changing seasons, and perhaps as the place itself changes, acquiring new diver attractions or enhanced facilities.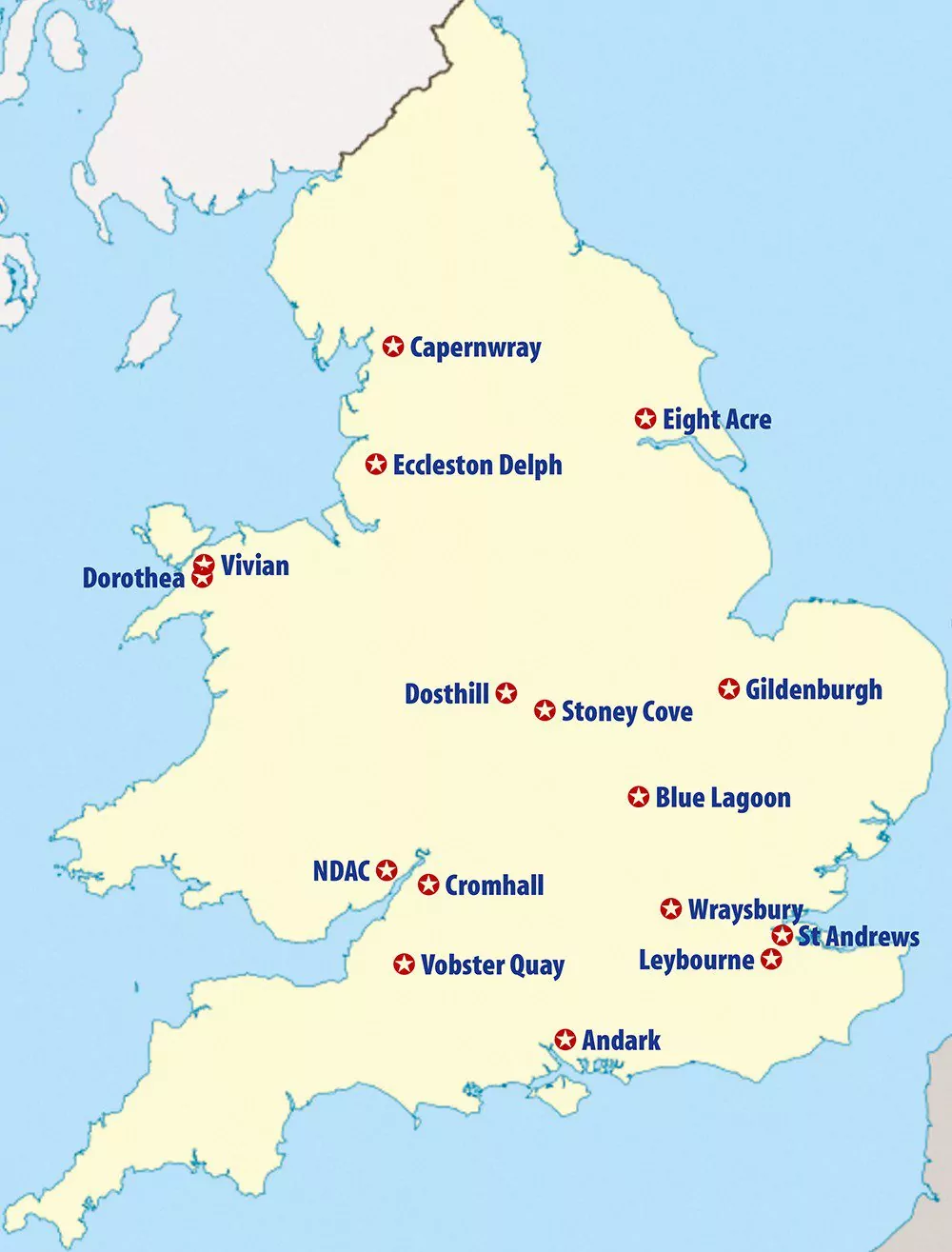 A number of sites have grown quite sophisticated in their offerings over the years, while others stick to the basics and are celebrated for that. It's down to what's accessible and what you want from an inland site.
2020 was not a good year for many of these places, any more than it was for the rest of us. Staff knew they had plenty to offer divers denied overseas travel – but many were frustrated to experience high demand but have to ration access to stay Covid-secure.
Then, once they had got into the summer groove and were able to welcome trainees and first-time UK divers along with the regulars, lockdowns were reimposed. Just as sea-divers were about to reset their sights inland, it all went sour again.
Depending on how the coronavirus recovery goes, 2021 could be a significant year for the inland sites.
For divers with a more cautious attitude to overseas travel and a new regard for UK diving, we asked the divers who manage these great sites to tell us what makes them special. Who knew they hosted so many sturgeon?
ANDARK LAKE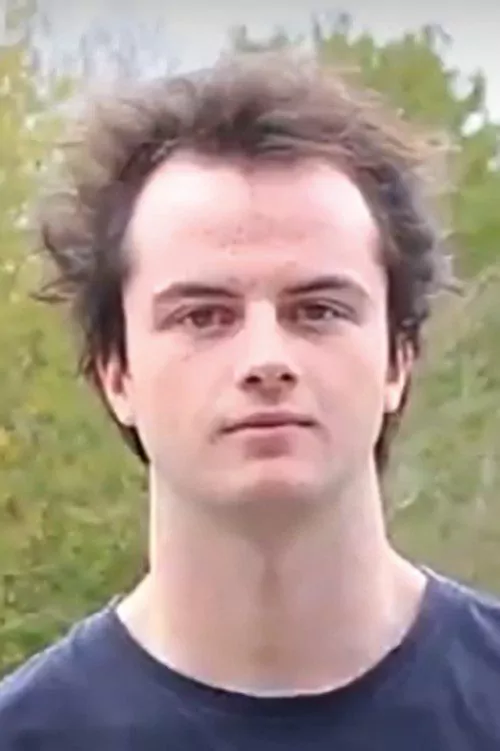 "Andark Lake is unique, because it's purpose-built for diving, meaning that the whole set-up is designed with divers in mind.
"With a maximum depth of 7m, and platforms at 1.2m and 3.5m, the lake is perfect for recreational diving in a safe environment, diver training (Andark offers everything from PADI Open Water to Instructor and HSE, and external schools are also welcome), kit-testing and brushing up on skills.
"Features in the lake include a jet-ski, mirrored wall, tunnel swim-through and the bow of a 17th-century barge. Also look out for the sturgeon and grass carp.
Combined with the modern facilities including heated changing rooms with showers, classroom, café and Andark's large shop and training pool, we have a lot to offer all in one place
"Andark Lake is open throughout the year. We're a friendly bunch who love diving and make great bacon baps (as anyone who has met Jenny will tell you). If you're a new diver or don't have a buddy, our resident diveaholic Paul is often keen to get in the water, so just give us a call."
LOCATION: Oslands Lane, Lower Swanwick, Southampton, Hants SO31 7EG
WEBSITE: andarklake.co.uk
CONTACT: 01489 885811, lake@andark.co.uk
WAS: Purpose-built for diving
OPEN: Wed-Sun 10am-5pm, pre-booking required weekdays.
ATTRACTIONS: Jet-ski, barge bow, mirrors, pipes, platforms, pontoon
WILDLIFE: Grass carp, sturgeon
FACILITIES: Shop, changing-rooms, showers, café, training pool
DAY TICKET: £18, members £15, annual sub £25
BLUE LAGOON – 'The Bluey'
"It isn't blue, and it isn't a lagoon, but it is home to Milton Keynes Sub-Aqua Club, and we love it to bits.
"At 18m deep, it's a former quarry for the London Brick Company, and now contains lots of underwater attractions including a bus, a plane, cars and boats.
"It is also home to many species of fish, including perch, pike, roach, tench and carp.
The site is a nature reserve and has limited access, so you'll need to book your visit in advance via diving@mksac.co.uk. Diving is on Sunday mornings all year round, and on Wednesday evenings in the summer.
"Note that there are (at least) two diving lakes called the Blue Lagoon, and ours is the one in Milton Keynes!"
LOCATION: Bletchley, Milton Keynes, Bucks, MK2 3BB
WEBSITE: MKSAC
CONTACT: email only – diving@mksac.co.uk
WAS: Clay pit
OPEN: From 10.30am Sun, 6.30pm Wed (summer only)
ATTRACTIONS: 2 cars, bus, small aircraft, 6 boats, concrete pipes
WILDLIFE: Carp, crayfish, mussels, perch, pike, roach, tench
DAY TICKET: £5, Individuals and clubs can dive on application with 48 hours' notice
CAPERNWRAY
"Over 20 years, it has been my privilege to introduce thousands of divers to the unique underwater environment at Capernwray. Almost to a person, their reaction on surfacing is how much better the experience of diving in its cool, clear waters was than they had anticipated.
"Located in picturesque countryside, a few minutes off the M6, Capernwray offers calm, clear diving conditions year-round.
"The water reaches a balmy 19°C in summer. The temperature dips in winter, but this brings spectacular other-worldly visibility.
"The site is fed by a limestone spring, and surface run-off into the quarry is minimal, so visibility is unaffected by surface weather conditions. It offers various depth options, suitable for both new and experienced divers, and the water is easily accessed.
"The combination of excellent visibility, along with reliable and straightforward diving, makes Capernwray a perfect venue to train, practise, and simply enjoy the underwater experience.
"The team have provided excellent facilities for more than 25 years. Underwater attractions include a minesweeper, an enormous HS-748 passenger aircraft, several smaller planes and helicopters, and numerous wrecks. Iconically large glass-fibre characters that used to attract Blackpool tourists can be found too. Where else can you ride a horse under water?
"More attractions are to be added soon, including another large wreck.
"The quarry is home to lots of large trout, roach, perch, carp, and numerous rare sturgeon. The inhabitants are all diver-friendly, and close encounters are the norm.
"At some times of year, large schools of roach and perch hover in midwater like a living, moving cloud. Two shallow areas with training platforms are frequently surrounded by an audience of curious, friendly fish.
"Topside, top-notch amenities include air and gas fills, gear hire, dive shop and a well-equipped scuba workshop. There are comfortable heated changing facilities and the cafe serves delicious and good-value hot food. The restaurant has lovely outdoor seating areas with quarry views."
"Covid has forced Capernwray to temporarily restrict access to some of these facilities and modify our procedures, so please check out its website and social-media channels for updates.
"Those of us who dive here regularly think it an exceptional place. If you haven't dived here yet, you really should do so soon."
LOCATION: Jackdaw Quarry, Capernwray Road, Carnforth, Lancs LA6 1AD
WEBSITE: Dive Site
CONTACT: 01524 735132, info@dive-site.co.uk
WAS: Limestone quarry
OPEN:
Summer: 10am-5pm (Tue, Thu, Fri), 10am-9pm (Wed).
Winter: 10am-5pm (Wed, Thu, Fri). 9am-5pm weekends year- round. Most bank holiday Mondays
ATTRACTIONS: Airliner, 2 light aircraft, 9 boats, 2 helicopters, diving bell, cannon, container, sculptures, platforms
WILDLIFE: Carp, perch, roach, sturgeon, trout
FACILITIES: Air & nitrox/trimix fills, shop, kit-hire, toilets, changing-rooms, showers, conference room, seated indoor restaurant, scuba workshop
DAY TICKET: £20, £15 members, lifetime membership £25
CROMHALL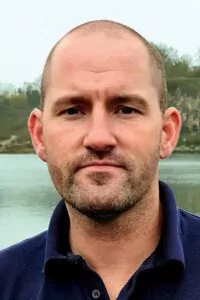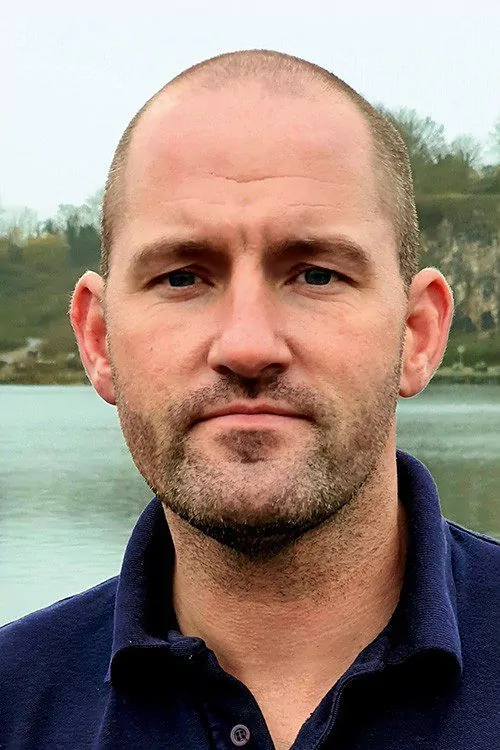 "South West Maritime Academy is proud to have been able to re-open Cromhall Quarry as a diving and open-water swimming venue following its closure earlier in 2020.
"Cromhall is a 4-hectare water body with a depth of 17m. The water can be accessed by both a shallow sloping beach and a pontoon, making it ideal for both experienced divers and new trainees. There are several attractions in the water, including a Rockwell Commander light aircraft, Westland Wessex helicopter and a variety of other vessels, alongside several training platforms at varying depths.
"The limited depth makes this an excellent facility for both new and experienced divers to expand on their skill-set, test kit or simply enjoy a safe, relaxing day out.
"As part of our wider business, our Technical Services department is fully equipped and IDEST-certified to test and service cylinders, all makes and models of regulators and BCs and carry out drysuit repairs.
"We can also fill cylinders with air, oxygen and nitrox or, for technical divers, we can provide mixed gases to their requirements.
"The site is run by divers for divers, and we're keen to expand, both on and under the water, for people to enjoy it for many years to come. So watch this space!"
LOCATION: Wotton Road, Cromhall, South Gloucs GL12 8AA
WEBSITE: Southwest Maritime Academy
CONTACT: 01454 260130, info@southwestmaritimeacademy.com
WAS: Limestone quarry
OPEN: 8.30am-4.30pm weekends, dive-schools can use in week
ATTRACTIONS: Aircraft, helicopter, boat, platforms, pontoon
WILDLIFE: Great-crested newts
FACILITIES: Gas fills, equipment repairs
DAY TICKET: £16
DOROTHEA – 'Dotty'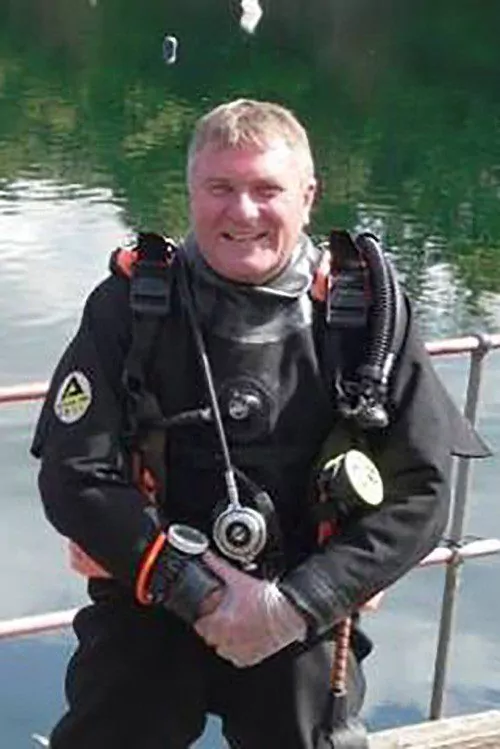 "The main attraction of Dorothea Quarry is clear – it drops as deep as 106m, making it an ideal training ground for suitably qualified technical divers.
"A slate quarry 200 years ago, Dotty is set deep in picturesque mountains. It's run by North Wales Technical Divers Club and makes for some fascinating diving.
'It wasn't always this way, but over recent years, with permission from the landowners, we've been able to operate a controlled diving programme at the site. NWTD is non-profit-making and affiliated to the British Sub-Aqua Club, so our 150 or so members, many of them based in England as well as Wales, all belong to BSAC as well as other training agencies.
"Training isn't provided at Dotty, so you need to be able to carry out mixed-gas decompression dives with a minimum qualification of BSAC Advanced Twin-set Diver, PADI Tec 45, TDI Advanced Nitrox or equivalent.
"We hope you can join us in 2021 for some adventurous diving!"
LOCATION: Nantlle Road, Talysarn, Caernarfon, Wales LL54 6AE
WEBSITE: NWTD
CONTACT: 07787 974953, dave@nwtd.co.uk
WAS: Slate quarry
DAY TICKET: Club membership £25
DOSTHILL – 'Dozzy'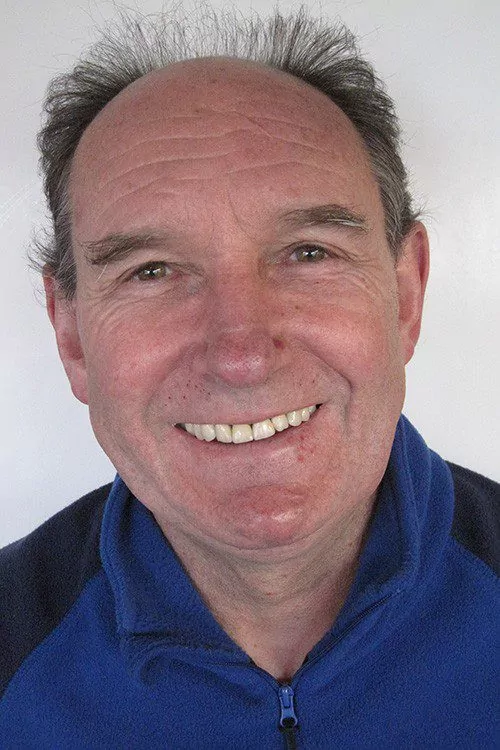 "You're always welcome at Dosthill Quarry, a popular, family-run national dive-site at Tamworth near Birmingham, close to M42 junction 9. Diving started here in 1958, and it was the BSAC's national site until 1988 when they sold it to me.
"A former granite quarry, fed by a healthy fresh-water spring from below the Earth's crust, the water is so pure that swimmers drink it to stay hydrated. Because the lake doesn't suffer from green algae contamination the visibility is normally excellent, and it holds its temperature late into the year.
"With a maximum depth of 25m and a variety of training platforms and wrecks, it's great for entry-level and experienced divers alike.
"The Jetstream 19-seater aircraft and a 12m container have large, safe entry and exit points, and the container has tie-off points for reel penetration and wreck courses.
"There's a wide variety of fish life, too, including large schools of roach and perch, various carp species, pike, sturgeon, sterlet and possibly the UK's biggest remaining sanctuary of native white-clawed crayfish.
"The car park is adjacent to the lake, and long opening times reduce early-morning queues."
LOCATION: Church Road, Dosthill, Tamworth, Staffs B77 1LU
WEBSITE: Dive Dozzi
CONTACT: 01827 281304, ian@dosthillquarry.com
WAS: Granite quarry
OPEN: 1-9pm (Thu, Fri), 7am-4pm weekends
ATTRACTIONS: Aircraft, container
WILDLIFE: Carp, crayfish, eels, perch, roach, sterlet, sturgeon
FACILITIES: Air, shop, kit hire & servicing, changing rooms, toilets, catering van
DAY TICKET: £15, £10 members, annual sub £20
ECCLESTON DELPH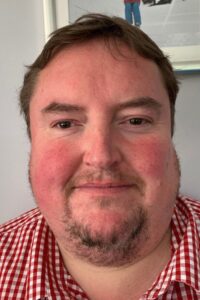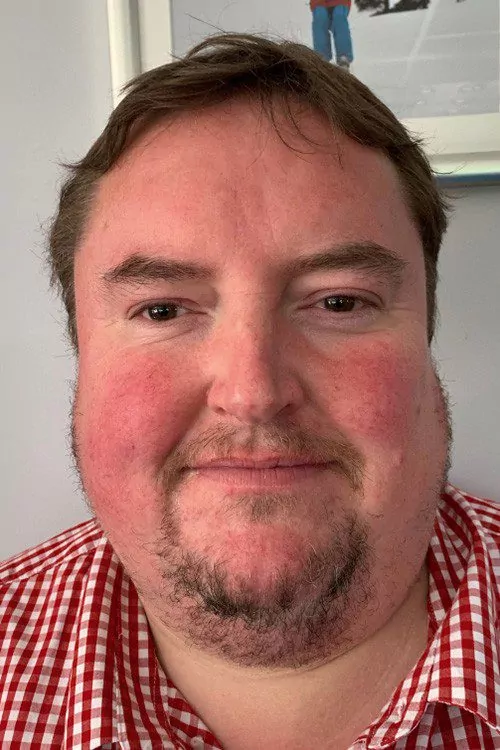 "The Delph Watersports Centre is a real jewel in the crown of inland-diving centres in the English countryside. The scenery is stunning, the wildlife is spiritually uplifting and the atmosphere is always positive.
"You're assured a warm welcome from our well-organised and friendly Delph team.
"Divers and open-water swimmers enjoy this magnificent venue side by side – neither is an inconvenience to the other. We're open seven days a week for diving and swimming over the 12 months of the year.
"Divers, swimmers and passing cyclists and walkers enjoy the unbeatable menu and service at the Delph Cafe, a welcome feature at any time of year. Waterworld, the dive-shop, is one of the largest and best-stocked in the North-west, with expert advice always on tap from Barry, who also arranges servicing for regs, cylinders etc.
"You'll have no problems parking because the car park is spacious, free and looks out onto the lake. You'll always see people taking obligatory selfies from this vantage point.
"Finally, the online booking system is easy even for the least technologically orientated diver. You can't go wrong – great diving, great hospitality and a great experience."
LOCATION: Halfpenny Lane, Eccleston, nr Chorley, Lancs PR7 5PR
WEBSITE: The Delph
CONTACT: 01257 450663, delphdi.shaw@btconnect.com
WAS: Slate quarry
OPEN: 10am-4.30pm weekdays, 9am-4.30pm weekends
ATTRACTIONS: Aircraft & cockpit, AA guns, armoured personnel carrier, tank, 3 boats, van, mini-cave, gnome garden, containers, playground
WILDLIFE: Goldfish, perch, roach, sturgeon
FACILITIES: Air fills, shop, kit hire & servicing, café
DAY TICKET: £15
EIGHT-ACRE LAKE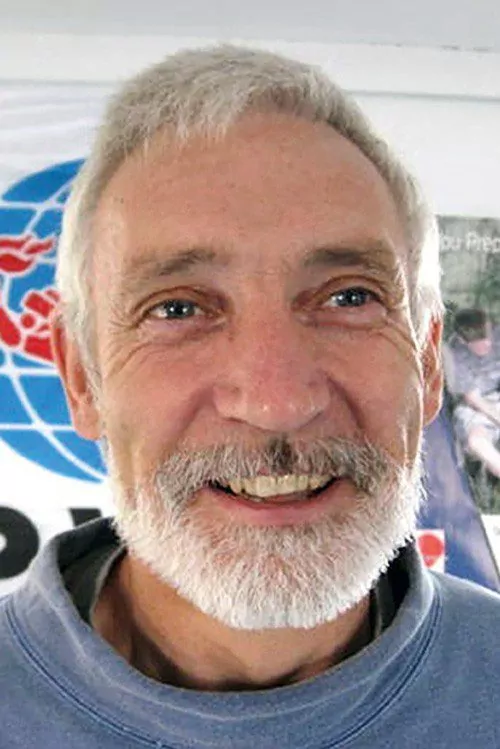 "After a murky start 14 years ago, Eight Acre Lake at North Cave in East Yorkshire has gone through a complete transformation. From protecting the banks from erosion to the use of ultrasonic algae-killers and other natural forms of water management, the expected vis at the beginning of each day is very high – 20-25m is not uncommon.
"Water quality is so good that we even have fresh water sponges. Fish are in great abundance and there are many attractions to interest all divers.
"Subject to Covid-19 restrictions the lake is open to all for diving and swimming. Scuba Dream is our PADI 5* Instructor Development Centre, and we offer training from beginner to instructor levels with two Course Directors and 14 instructors.
"The lake is used for training by local universities, police divers, the fire service, Army engineers and many diving associations. We host instructor examinations by PADI and BSAC. Putting 2020 behind us, we look forward to 2021 and seeing all of our friends new and old."
LOCATION: Mires Lane, North Cave, Brough, East Yorks HU15 2QP
WEBSITE: Scuba Dream
CONTACT: 01430 423311, info@scubadream.co.uk
WAS: Stone quarry
OPEN: 10am-4.30pm (Wed), 10am-8pm (4.30pm winter) (Thu), 9am-4.30pm weekends
ATTRACTIONS: Helicopter, boats, armoured personnel-carrier, trailer, pipes, platforms
WILDLIFE: Carp, golden rudd, perch, sturgeon, trout
FACILITIES: Air fills, shop, café
DAY TICKET: £15
GILDENBURGH – 'Gildy'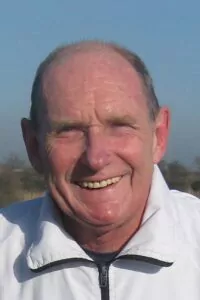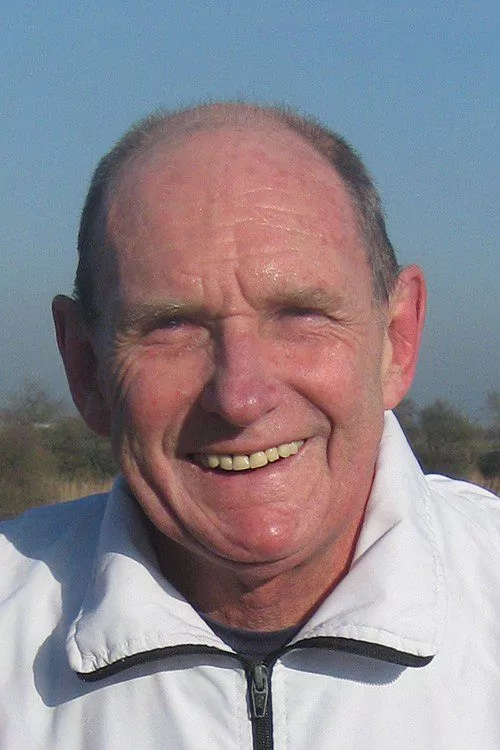 "Gildenburgh Water at Whittlesey near Peterborough welcomes divers from all training agencies. In 1985 I bought the 6.5-acre lake as well as the surrounding land, and it has been operated as a full-time diving centre ever since.
"A former brick pit, with varying depths from 1-22m, Gildy is considered by many divers to be one of the best lakes for training.
"Platforms have been set at key depths, and interesting features such as coaches, barges, lorries and planes sunk, with our double-decker bus being the most popular dive for trainees.
"The deeper penetrable wrecks can be enjoyed by more experienced divers, and the abundant fish life, including perch, roach, carp and the famous Gildy pike, provide ample photo opps.
"There is extensive onsite parking close to the lake, which is open every day from 8am to 4pm, with a late Friday evening each week.
"The land-based facilities – air station, cafeteria, dive-shop, repair and rental store – are there to make a diver's life a lot easier, if they forget something, need an air-fill, a warm drink or just a friendly chat!"
LOCATION: Eastrea Road, Whittlesey, Peterborough, Cambs PE7 2AR
WEBSITE: Gildenburgh
CONTACT: 01733 351288, ian@gildenburgh.com
WAS: Brickworks
OPEN: 8am-4pm daily, 8am-8pm (Fri)
ATTRACTIONS: Two aircraft, six boats, three cars, coach, lorry, water tank, platforms
WILDLIFE: Carp, crayfish, perch, roach, pike
FACILITIES: Air fills, shop, kit hire & servicing, changing rooms, classrooms, toilets, bar
DAY TICKET: £18, £13 members, annual sub £20
LEYBOURNE LAKES
"We can offer two lakes to dive, one being 9m, which means a safe diving environment ideal for entry-level students to learn the basics.
"There are training platforms, cabin cruisers and garden statues, all with lines. This site is very popular with PADI and BSAC schools and club-divers.
"The second lake is shallow at 5m but it's ideal for a quick bimble and practising buoyancy skills.
"This is an excellent cheeky little dive on a sunny day with the aquatic life that can be seen in abundance ideal for photography.
"With islands to fin around, this can make for an exciting dive when the visibility is good."

LOCATION: Lunsford Lane, Larkfield, Aylesford, Kent ME20 6JA
WEBSITE: Leybourne Lake Watersports
CONTACT: 01634 246006, info@leybournelakewatersports.co.uk
WAS: Gravel pit
OPEN: To be finalised – check website
ATTRACTIONS: Cabin cruisers, sculptures, platforms
WILDLIFE: Bream, perch, pike
FACILITIES: Toilets
DAY TICKET: £10
NATIONAL DIVING & ACTIVITY CENTRE – 'NDAC'
Unfortunately nobody from NDAC in the Forest of Dean was available to talk about the site during lockdown as the guide was being prepared.
LOCATION: Tidenham, Chepstow, Gloucs, NP16 7LH
WEBSITE: NDAC
CONTACT: 01291 630046, info@ndac.co.uk
WAS: Limestone quarry
OPEN: 8am-5pm
ATTRACTIONS: 3 aircraft, 2 helicopters, 6 boats, 4 military vehicles, trawler, 2 buses, 2 diving bells, hyperbaric chamber, buoyancy box, gnome garden, pipes, platforms, 75m shotline
WILDLIFE: Sturgeon
FACILITIES: Gas fills, shop, courtesy vehicles to pontoon, kit trolleys, classrooms, training tank, kit hire & servicing, changing rooms, toilets, first-aid station, "wooden wigwam" accommodation, cafe/bar
DAY TICKET: £22, £16 members, annual sub £45/40
ST ANDREWS LAKES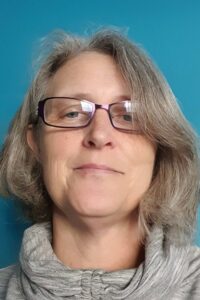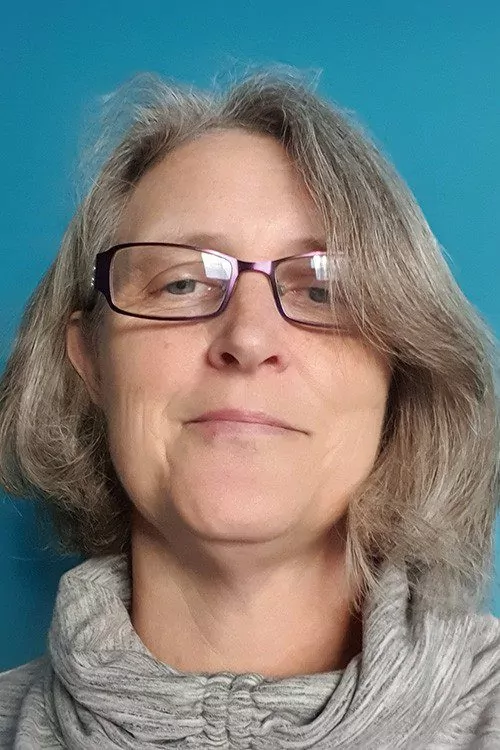 "St Andrews Lakes in south-east Kent has beautiful blue waters and depths of more than 30m. It's operated by PADI 5* IDC and TecRec centre Southern Scuba, which was founded in 2012 with me and my husband Tony at the helm.
"We took over at the end of September and look forward to continuing the lakes' development for both general diving and training. We have exciting plans. A new pontoon is being built to accommodate divers with an entry- and exit-point and a set of steps for extra exit and entry. Covid has kept the changing rooms closed as I write but a new undercover area is being sorted out so divers can get changed out of the rain, and extra parking too.
"More training platforms are going to be built, lines rerun, there's an ample kitting-up area and more is being put in – an onsite shop, compressor and a new café too. And we've just brought in yearly membership.
"We have a family-friendly outlook – including the dog, important from day one – and look forward to seeing you all."
LOCATION: Quarry Grove, Halling, Kent, ME2 1BA
WEBSITE: standrewsdiving.co.uk Standrews Diving
CONTACT: 01634 926204, info@southernscuba.co.uk
WAS: Chalk quarry
OPEN: 9am-5pm Wed-Sun (summer), 9am-4pm (Fri-Sun) winter
ATTRACTIONS: 2 vans, lorry & cab, speedboat, yacht, plane, postbox, gnome garden, caravan, containers, platforms
WILDLIFE: Carp
FACILITIES: Air-fills, changing, shop, café
DAY TICKET: £20, members £15, membership £35
STONEY COVE
"Why is Stoney Cove the UK's favourite dive-site? Perhaps because there's nothing quite like it. Just imagine that someone designed the perfect dive-centre, travelled back in time to 1890 and asked the Mountsorrel Granite Company to dig the perfect hole in an extinct volcano, before filling it with spring water. That's Stoney Cove.
"All roads lead to Stoney Cove. No matter where you live, it can be easily reached via a motorway. And then there's the dive-site itself. When the quarry-workers dug stone out of the hill, they left four flat levels behind.
"The first is now a waterside car park that catches the sunlight all day long and has room for more than 100 cars. The other three levels are submerged – the perfect aquatic environment for shellfish, perch, pike, crayfish and even soft corals, all naturally colonised.
"These underwater levels are the perfect depths for scuba training – 7, 20 and 35m. We like to think of them as novice, intermediate and expert areas. When the early pioneers of scuba claimed Stoney Cove during the 1950s, they called it their National Diving Centre.
"Fast forward to 2021. Stoney Cove has been carefully crafted into an amazing centre for diving enthusiasts. The lake's awash with under-water features, including three steel shipwrecks.
"Stanegarth is the largest – older than the Titanic, it's so big you can swim through the wheelhouse, engine-room and forward accommodation. Then there's our genuine Elizabethan shipwreck – built circa 1574, she was rescued from the Thames Estuary and brought to Stoney Cove to train underwater archaeologists. You can dive on it too.
"Above the surface, we've added changing areas, a dive megastore, classrooms and a 4m deep-heated training pool. Because Stoney Cove is also a fantastic place to learn to dive. Our dive-school is recognised by the leading qualification agencies. It's an instructor development centre that also provides training for the MoD.
"But a great day's diving becomes even better when underwater adventures are shared with friends and family in our very own pub, Nemo's Bar and Restaurant. Could Stoney Cove have been quarried by divers? We like to think so."
LOCATION: Sapcote Road, Stoney Stanton, Leics LE94DW
WEBSITE: Stoney Cove
CONTACT: 01455 273089, diving@stoneycove.com
WAS: Granite quarry
OPEN: 8.30am-4pm daily
ATTRACTIONS: 3 iron & 1 historic shipwreck, aircraft, diving bell, aircraft cockpit, Nautilus sub, helicopter, armoured personnel carrier, bus, hydrobox, archways, 'Nessie', platforms wildlife Crayfish, perch, pike, roach, sponges, zebra mussels
WILDLIFE: Crayfish, perch, pike, roach, sponges, zebra mussels
FACILITIES: Gas fills, shop, kit hire & servicing, school with classrooms and indoor training pool, changing rooms, toilets, restaurant, bar
DAY TICKET: £25, £18 members, annual sub £20
VIVIAN
"Vivian Quarry is a picturesque inland dive-site in Llanberis, Snowdonia. It's hidden away inside the mountain, which gives it a very special feel.
"The site is an old 1900s slate-mine, and offers a vast amount of history to explore, both above and below the water.
"The blast and quarry houses still standing, along with the mine-carts and tracks, make it a special place to dive, offering great photo-opportunities. The small, enclosed site offers depths of 20m and, with a training area suspended in the water, makes the perfect training environment for new divers.
"Other sunken attractions include ironworks and purposely introduced boats, a small submarine and two training platforms at 6m and 9m depths. We have an on-site publicly operated car park providing a short 50m walk to the water entry-point.
"At present we are abiding by Welsh government Covid guidelines, and all bookings must be made online."
LOCATION: Parc Padarn Country Park, Maes Padarn, Gwynedd, LL55 4TY
WEBSITE: Vivian Dive Centre
CONTACT: 07375 113576, viviandivecentre@gmail.com
WAS: Slate quarry
OPEN: 10am-4pm Wed, Thu, Fri; 9.30am-4pm weekends (three-hour sessions)
ATTRACTIONS: Mining houses, carts & equipment, submarine, boats, platforms
WILDLIFE: Carp
FACILITIES: Gas fills, shop, kit hire & servicing, guided shore & boat dives, all levels of PADI training
DAY TICKET: £15, £10 members, annual sub £15
VOBSTER QUAY
"We pride ourselves on living up to our tagline 'the UK's friendliest inland diving centre'. From our signature welcome to putting the needs of divers and open-water swimmers front and centre in everything we do, we like to think that any visit to Vobster will be a pleasant and enjoyable experience.
"We cater for divers from trainees to hardcore tekkies fine-tuning their skills and gear. Much of what we do is geared towards training, with a healthy number of platforms starting at 6m.
"Trainees and instructors alike will love our dedicated dive-school parking zone with a new sheltered kitting-up area offering direct access to the water and a convenient exit ramp. Keeping students all in one place has never been so easy!
"For divers just looking to enjoy a pleasant dive or two, there's plenty to see in our 36-acre lake. Most recently, we sank an ex-RN Sea King helicopter fuselage, which joins other attractions including a Hawker-Siddeley HS748 airliner cut into three sections, an enormous quarry crushing works and our 18m subterranean tunnel, all conveniently buoyed.
"There's plenty of life too – look out for shoals of perch patrolling the shallows. Vobster also hosts a colony of white-clawed crayfish.
"Topside, facilities including a gas station pumping air, nitrox, trimix and high-pressure oxygen to a maximum of 232 bar. While waiting for your fill, our onsite catering can serve up a range of tasty hot and cold food and drinks.
"Many of our staff are divers, so we're always on hand to offer advice on anything from the best routes to take under water to training options."
LOCATION: Upper Vobster, Radstock, Somerset BA3 5SD
WEBSITE: Vobster
CONTACT: 01373 814666, info@vobster.com
WAS; Limestone/sandstone quarry
OPEN: 8am-8pm (six-hour sessions); 8am-3pm Nov-March
ATTRACTIONS: Helicopter, aircraft sections, quarry crushing works, tunnel, 4 boats, cars, caravan, troop-carrier, platforms
WILDLIFE: Perch, roach, white-clawed crayfish, zebra mussels
FACILITIES: Gas fills, shop, kit servicing, training, changing rooms, toilets, shelters
DAY TICKET: £17 members, annual sub £45. Open to members only at present, and they need to pre-book
WRAYSBURY
"Wraysbury Dive Centre is London and the South-east's premier and only inland dive-site solely dedicated to scuba-diving. Our 15-acre lake contains attractions including the Bus, the Elizabeth Austin Lifeboat, a wreck-site, a cave system, a dragon boat and our newest attraction – the front section of a Boeing 737 plane.
"We also have lots of platforms at different depths to assist with training and skills practice.
"On-site facilities include a café, (serving our world famous cheesy chips), gas fills, on-site equipment servicing, kit-hire and a dive-shop.
"Our dive school offers PADI, SSI and SDI/TDI courses from beginner to pro and technical Level, taught by our full-time experienced instructors.
"We're open seven days a week from 9am, with no need to pre-book – turn up and go diving. We only ask that, before you come, you read the Covid rules on our website."
LOCATION: Station Road, Wraysbury, Middlesex TW19 5ND
WEBSITE: Wrays Bury
CONTACT: 01784 488007, info@wraysbury.ws
WAS: Gravel pit
OPEN: 9am-6pm (3pm in pandemic) daily
ATTRACTIONS: 737 fuselage, 27 boats, bus, milk-float, van, taxi, cars, cave system, camper-van, platforms, confined water area
WILDLIFE: Carp, crayfish, eels, mussels, perch, pike, sponges, tench
FACILITIES: Gas fills, shop, kit hire & servicing, 5* school (PADI, SSI, TDI), classroom, café-bar
DAY TICKET: £15 (no booking required)