archive – Far East
The far side of NEGROS
So which would you prefer – a marine sanctuary that's so remote it gets abused but you have it all to yourself, or one that's working so well it attracts hordes of divers? LISA COLLINS tries a bit of both in the Philippines
ARRIVING IN BACOLOD on a small plane from Manila, I was surprised how ordered, tidy, clean and civilised this small city was after the huge, sprawling metropolis of Manila and, on the other side of Negros Island, the slightly run-down touristic town of Dumaguete, the famous hub for divers.
In our air-conditioned minibus we were treated to a tour of the city, including a visit to a shop serving the fried chicken for which Bacolod is renowned. This was followed by visits to two historic colonial houses now turned into museums, and on to an incredible cake and ice-cream shop.
Anyone who has been to the Philippines knows that Filipinos have a very sweet tooth, and the trip was almost worth it just for the cakes!
Eventually, stuffed and feeling slightly sick, we made the 2.5-hour road trip south through interesting countryside to a tiny village called Punta Bulata.
Here was located a hidden gem of a dive-resort. Privately owned by the Lopez family, it sits on 20 hectares of hills and a tropical beach on the left side of the heel of the southern coast of Negros facing the Sulu Sea and Danjugan Island Marine Sanctuary – a project of the Philippine Reef and Rainforest Conservation Foundation Inc.
By the time we arrived it was dark, so we couldn't appreciate the beauty and remoteness of the location until the next morning.
Waking in a very comfortable bed to the sound of gekkos mating and birds tweeting, we looked out from our balcony across a beautiful lawned area to a flat-calm and clear turquoise ocean.
WE COULD SEE THE DIVE-BOAT moored in the shallows around 200m from shore. Excited about diving, we had to be told not to rush our breakfast because we would have to wait until the tide came in before we could wade out to the boat. There was no jetty – logistical problems of building one long enough had yet to be overcome.
As we ate our delicious food, we watched as boat-boys carried all our dive-gear out for us. Eventually we waded out, me in my flip-flops, as I had forgotten to pack my reef shoes.
The well-equipped boat had been designed for diving by dive-centre manager Thomas Lopez and was built by locals. With plenty of space to lounge around, we watched the sandy bottom as we glided out into deeper water.
For most of the journey we could still see the bottom clearly, even though the depth was at least 20m.
At the edge of the wall, the bottom dropped away to leave a deep vivid blue. I couldn't wait to see if the visibility was as good under water as I expected.
Being so remote there were no dive-centres other than Punta Bulata around for many miles, so it felt as if the ocean was ours alone to explore.
With no need for a wetsuit in the 29° water, we were kitted up in minutes and giant-striding off the side to dive the promisingly named Manta Point.
Enveloped by the caress of the water, feeling somehow free without a wetsuit, I was indeed amazed at the clarity.
Soft corals of many colours assaulted my eyes as we descended to the top of the reef. Swarming with anthias and silversides, the reef seemed so alive.
Descending over the edge of the wall, we were suddenly hit by a cold thermocline, and the water turned a soupy green at 24m. It seemed a strange phenomenon there. The temperature dropped a good 3°, and suddenly I wanted my wetsuit.
Thinking that the plankton bloom causing the green water might produce manta rays, I held out as long as I could before ascending slightly to skim the top of the thermocline.
A large Napoleon wrasse approached but swam away before getting too close. Sadly no manta materialised, and it was then that I noticed that, Napoleon apart, there didn't seem to be any fish larger than a small grouper.
We motored a short distance in the boat to a dive-site just off Turtle Head Island in the middle of the sanctuary, and descended a sloping wall filled to the brim with soft corals. At around 18m we hit another thermocline. This time, keeping just above it, I enjoyed the slight current pushing us around the reef.
We were told that the current could get quite strong at times, but we experienced only a gentle one, just enough to give us a helping hand, and not enough to wear us out when swimming against it. Clouds of squarespot anthias and panda and pyramid butterflyfish darted about the reef. Again, I noticed a lack of larger fish.
We headed back for a late lunch and a rest rather than try for a third dive, as we had been so late to depart in the morning while waiting for the tide.
The tide was a little higher when we returned, so a small RIB was able to launch to pick us up from the larger dive-boat.
THE NEXT DAY, it was decided to drive five minutes down the road to an abandoned copper mine, where the dive-boat was waiting by a jetty. Beside it was a huge pylon structure left over from when copper was brought down from the hills and loaded onto container ships. I remarked that this looked like a great dive-site and was happy to hear that it would be the last dive of the day.
Meanwhile Thomas and Marco, our very experienced dive-guide who discovered many of the sites in the area, decided to try out an area of the wall they had never dived before. Thomas was upset not to be diving with us but he had burst his eardrum and was barred from the water.
Under water we found more fantastic visibility and lots of small schooling fish performing a ballet over the reef top.
Descending over the lip of the wall, we saw huge seafans and soft corals galore. I turned my back on the very slight current to study the seafans in a vain bid to find pygmy seahorses.
It was a beautiful colourful dive, with plenty of small fish.
I decided, once I returned to the surface, to ask Thomas and Marco about this. This was a marine sanctuary, with reportedly 572 fish species, so where were the bigger ones?
Marco told me that locals used to carry out illegal compressor spear-fishing on quite a large scale (and probably still do to a small degree).
When the mine closed, the displaced workers embarked on destructive fishing practices using blasting and poison. Along with several major typhoons in the area, the reef suffered considerably.
Once made into a marine sanctuary in 1994 things improved, but the protected area was relatively small and the surrounding areas unrestricted to the fishing fleets.
Also, because the sanctuary was fairly remote, policing it could be difficult.
I felt frustrated that efforts made to increase the health of the reef should be relatively in vain. The soft corals had thrived, but the larger fish had not.
Marco went even further by telling me that neither sharks nor manta rays had been seen in the area for decades. So much for my hopes of seeing a ray at Manta Point!
During our surface interval we were taken to a tiny, picturesque island close by, owned by Thomas's wife, Martina. Agutayan Island has a small house with two basic rooms that can be rented overnight for a "Robinson Crusoe" romantic experience.
Martina had arranged a simple lunch for us with local specialities – and it was one of the best surface intervals I have experienced in my 20 years of diving.
AFTER LUNCH, we were taken to one of two wrecks in the area. Julian's Wreck was a small cargo ship that sank in the 1980s when it lost power and drifted onto the reef. It sits at only 7.5m, the top breaking the surface at low tide.
Covered in both coral and marine life, it was the sort of small wreck you could spend hours exploring. Tiny critters seemed to be everywhere, and we found a very unusual red and orange scorpionfish with bright yellow spots.
As promised, we completed the day's diving at the pylon structure, named Mad Max by Thomas and Marco for its likeness to the structures in the Mad Max movies.
Jumping in, I could see at once what I had hoped for. The water was very clear, and the pylon legs swarmed with schools of fish. The soft coral-covered legs led us down a sandy slope to about 12m.
Exploring the rocks around the base of the pylons, we found numerous scorpionfish, stonefish and lionfish, as well as lots of starfish.
On closer examination of the legs we found one painted frogfish and a large black frogfish. The swarm of silversides swayed around the legs in ever-changing patterns. A haven for macro life too, the legs went way beyond my expectations.
It was time to leave Punta Bulata to spend a couple of nights at the wonderfully luxurious Atmosphere Resort on the outskirts of Dauin, near Dumaguete. After the peace and quiet of Punta Bulata and its dive-sites, visiting Apo Island, a half-hour boat-ride from Atmosphere, was a shock to the system.
I had visited Apo several years ago, when it was still a relatively unknown paradise for divers and ours was the only dive-boat around. Now I counted more than 15 dive-boats and hundreds of divers and snorkellers.
The boat-crews did communicate, however, so not too many boats dived the same site at once.
APO FULFILLED MY NEED for larger fish, with small schools of jack and snapper, so the marine sanctuary surrounding this island was obviously starting to work.
The topography around Apo is a combination of reef blocks, white sandy spits and walls. Sulphur bubbles can be spotted burping out of the sand where jets of volcano-heated water can give you a shock if you get too close.
On our second dive there, we saw a large number of green and hawksbill turtles and three-banded sea-snakes hunting.
We decided on our last dive day to check out Atmosphere's house reef, accessed from the beach in front of the resort. Following our excellent guide, we found a plethora of tiny subjects. Everywhere we looked, we spotted miniature painted frogfish. Our guide even found a miniscule black baby frogfish the size of my thumbnail, hidden among soft coral.
Tiny filefish, mantis bubble shrimp, Pederson shrimp, leaf scorpionfish and lots more made for a macro-lover's dream.
Finally, with air and deco-time depleted, we reluctantly swam up the sandy slope towards the shore to make our safety stop.
There at 5m, was an unusual type of sea-snake I had never seen before, with a black head and broken yellow stripes. It looked quite fearsome, though back on shore I was told it was one of the only types of non-venomous sea-snake.
A sssssssuper end to a sssssssuperb trip!
FACTFILE
GETTING THERE: International flights to Manila or Cebu via Hong Kong with Cathay Pacific, and direct flights from London to Manila with Philippine Airlines. Cebu Pacific flies to Bacolod via Manila or Cebu. Flights from Dumaguete with Cebu Pacific or Philippine Airlines Express to Manila.
DIVING & ACCOMMODATION: Punta Bulata, www.punta bulata.com, Atmosphere Resort, www.atmosphereresorts.com
WHEN TO GO: Negros has two seasons – wet June-November and dry December-May. Coolest months are December and January at around 29°, hottest May at 33-34°. Typhoon season is June-September. Water temperatures range from 26° December-March to 30° May-June.
CURRENCY: Philippines peso.
PRICES: Flights from £680 return. Rooms (two sharing) at Punta Bulata from around £40 a night, suites at Atmosphere Resort (sleeping three) from around £170 a night.
VISITOR INFORMATION: www.morefunphilippines.co.uk
Appeared in DIVER July 2016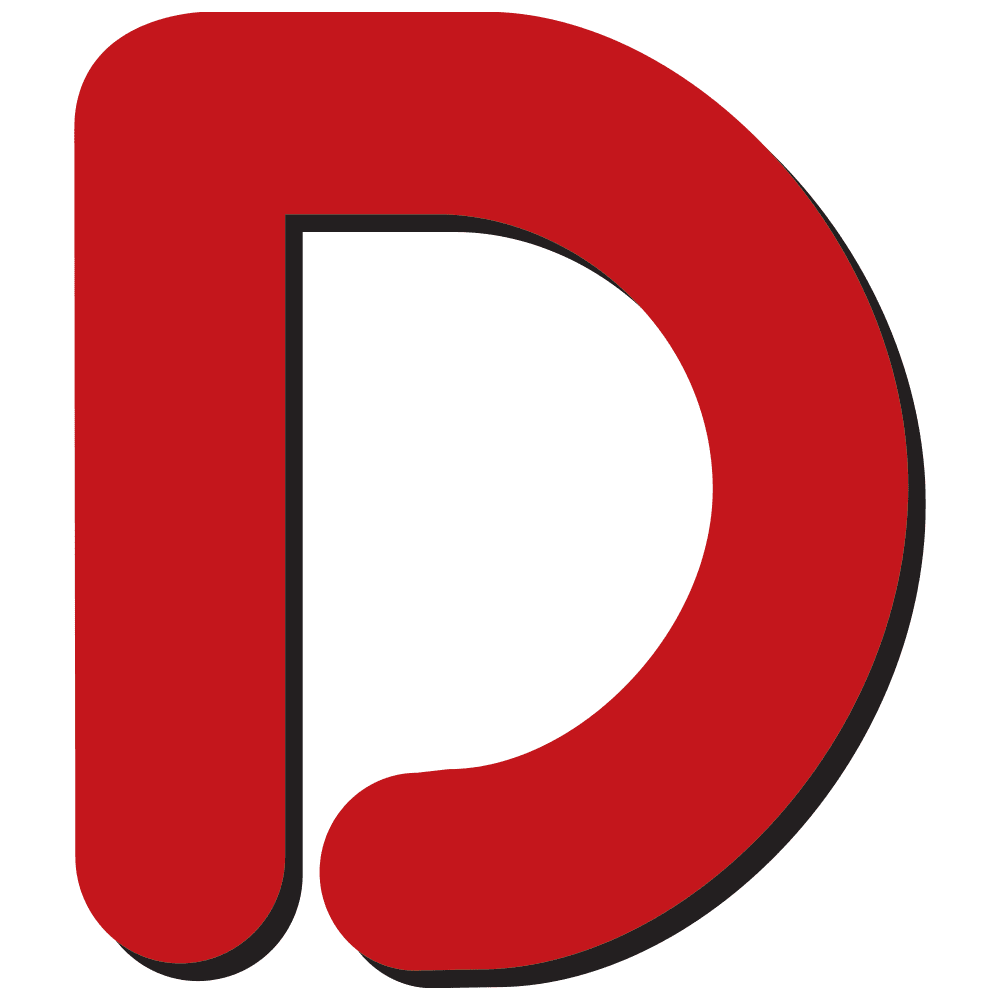 One of the world's longest-established diving websites, Divernet contains a wealth of information about diving destinations, equipment, techniques and much more, as well as daily news updates from around the world.