archive – Diving NewsAlligator grabs golfball diver
A golfball-retrieval diver in Florida has had one arm badly mauled when he startled a 3m alligator under water.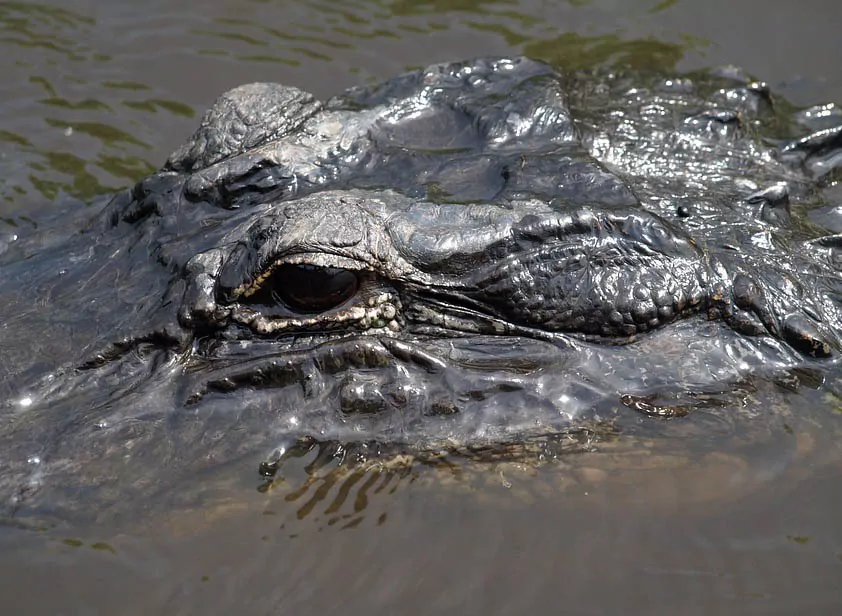 The incident occurred on 7 July at the Rotonda Golf & Country Club in Englewood.
Scott Lahodik, 51, from Jacksonville, had been contracted to recover lost balls from a lake on one of the courses.
"He just came and, full blast, grabbed my arm all the way back in his throat," he told Tampa TV station Fox 13.
"He rolled a couple times and then he still didn't let go, so I knew I had to do something."
The animal let go when Lahodik started aiming punches towards its eye.
Lahodik was able to make it out of the lake, drive his golf-buggy to the clubhouse and get help. He underwent surgery at a hospital in Fort Myers, while the alligator was caught by officials, reportedly taking half an hour to land.
Lahodik had been a professional golfball diver for almost 30 years, but after his traumatic experience said he doubted whether he would feel able to resume his career.
Divernet – The Biggest Online Resource for Scuba Divers