archive – Diving NewsArmchair dive on the Coronation
It's aimed at non-divers, but if you just want a taster before diving the real thing, Historic England has commissioned a virtual wreck discovery trail for the protected historic wreck-site Coronation.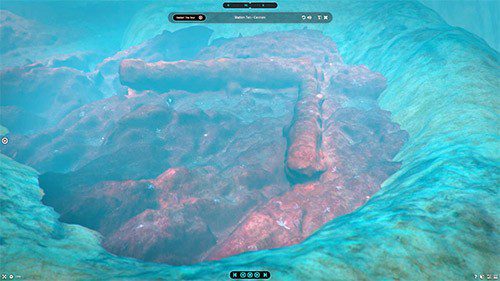 The 90-gun second-rate warship sank off Penlee Point, Plymouth, in 1691, and the virtual trail mirrors the underwater dive-trail created by the Coronation Project Team in 2011.
Since then some 3500 divers have explored the wreck through its 10 numbered stations, says the team, adding that this makes it the most popular dive-trail in the country. Others include those on HMS Colossus, Iona II, HMS A1 and Norman's Bay.
Artefacts still in place at the Coronation site include large anchors and cannon. The interactive dive trail, designed to work on smartphone, tablet and desktop computer, includes a 3D site-plan as a plug-in, and a Web-tour system. Users can also listen to information about the site and each individual station as they pass through.
The virtual trail was produced by the Maritime Archaeology Sea Trust (MAST) with Grant Cox of Artas Media and Stuart Graham of CyanSub, based on original photogrammetry by Simon Brown of Deep 3D. Visit the trail here
Divernet – The Biggest Online Resource for Scuba Divers