Book Review
Divers Cooking It For Themselves
Dining with Divers: Tales From the Kitchen Table By Simon Pridmore & David Strike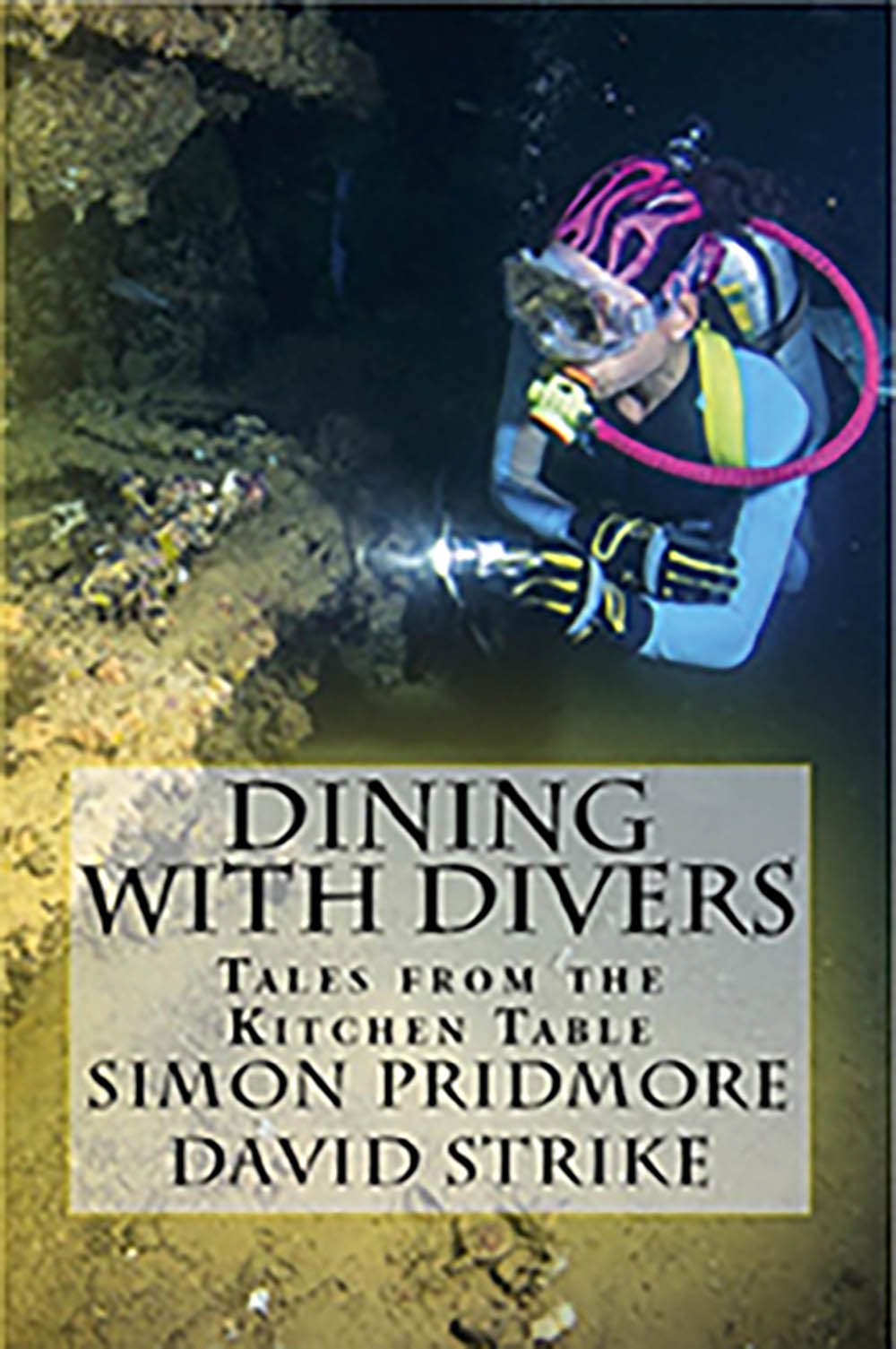 Appeared in DIVER May 2018
I WAS BORN INTO the hotel industry and later in life ran my own restaurant in northern Italy, on the shores of Lago Maggiore.
Good food is something of a passion, and sharing a wonderful dish around a table with family and friends is one of life's greatest pleasures.
Diving is likewise a passion we all have in common and, as such, being able to share one's own personal adventures with divers and non-divers alike, sitting around a dining table with good food, is special.
So Dining with Divers immediately captured my attention. At last, someone has had the brilliant idea of writing about diving and cooking to capture both my passions in one book. Genius.
The book is a substantial affair combining diving tales from across the world, and a collection of the contributors' favourite recipes. The tales are from a cross-section of the diving community ranging from explorers to scientists and entrepreneurs to journalists.
As expected, the stories are marvellous and diverse, making for a fascinating read. I found myself skipping through the pages, enthralled by the accounts.
But what about the food? I initially thought the book would contain international recipes originating from the four corners of the world but, instead, it's a collection of personal favourites.
Not what I was expecting but, thinking about it, people who enjoy food love to talk about their favourites dishes and, if you're lucky, they'll tell you how to cook them. It makes perfect sense.
The numerous recipes are wide-ranging and cater for all tastes and dietary preferences. I was slightly disappointed by the lack of detailed information and pictures in some of them, however. The absence of key information such as weights and measures would make preparation for some of the dishes a little tricky.
I tried to recreate some of these mouth-watering dishes, but the lack of walk-through information made the results a little disappointing.
However, with a bit of practice the end result would be more in keeping with what the recipe-creator intended.
As a keen amateur cook, I would have liked to have seen a little more emphasis on the cooking side of things. But that said, this is not a cookery book as such but an entertaining compilation of diving experiences and dishes to be tried. I really enjoyed it.
Try Steve Weinman's fish pie and Edd Stockdale's chicken in spicy red capsicum sauce – delicious.
This book is definitely one for the library. Buon apetito!
CreateSpace Independent Publishing Platform
ISBN: 9781981262021
Softback: 270pp, 15 x 23cm, £29.90
Review by Bruce Milani Gallieni