Roger Payne, the US marine biologist credited with first identifying whale-song, and then using it to inspire the successful "Save the Whale" movement, has died at the age of 88.
Also read: Unwelcome whale news from Iceland + Marineland
Born on 29 January, 1935 in New York, Payne was educated at Harvard and Cornell Universities. He and another scientist, Scott McVay, were on a research trip to Bermuda in 1967 when US Navy engineer Frank Whatlington shared recordings he had made while listening for Soviet nuclear submarines.
After identifying the source of the haunting sounds as humpback whales, Payne went on to make further recordings with his first wife, zoologist Katharine Payne, using primitive equipment. They would go on to discover that all male whales in a given ocean sang the same song, but that it evolved subtly from year to year.
The collected mating calls of one species resulted in the album Songs Of The Humpback Whale in 1970. The record became the best-selling environmental album to date and galvanised the global "Save The Whale" campaign to stop the hunting of whales driving them to extinction. The movement culminated in 1982 in a global moratorium on commercial whaling.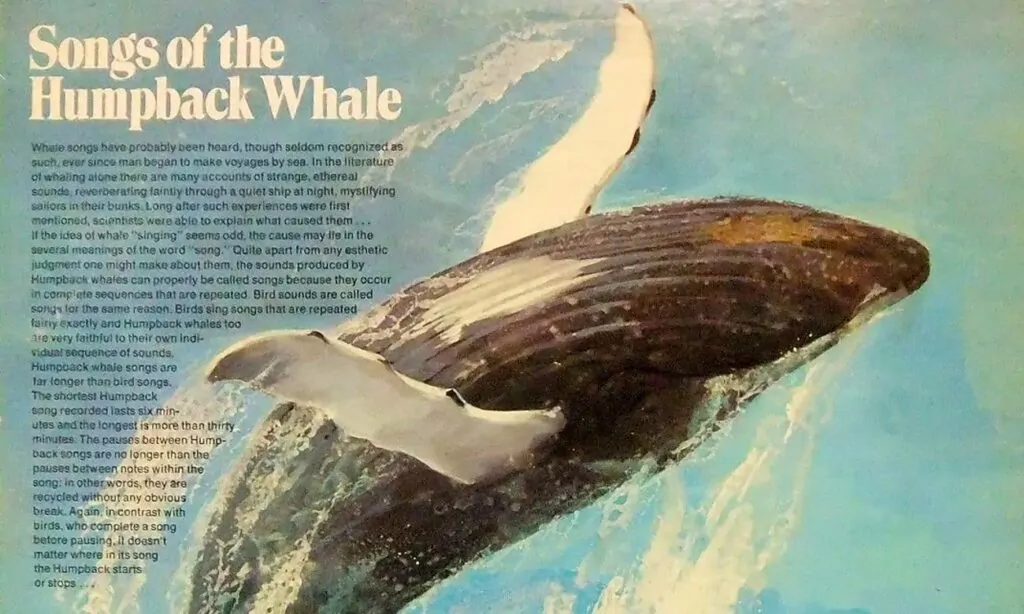 Payne's recordings of whale noises were included in the payload of the Voyager 1 and 2 spacecraft, launched in 1977 and now believed to be in interstellar space.
Ocean Alliance
Payne founded Ocean Alliance in 1971 to advocate for the protection of whales and other cetaceans. He led more than 100 expeditions to all the Earth's oceans and studied every species of large whale in the wild, says the organisation.
"He also pioneered many of the benign research techniques now used throughout the world to study free-swimming whales, and has trained many of the current leaders in whale research in America and abroad," says Ocean Alliance. It was also Payne who advanced what proved to be the correct hypothesis that the sounds of fin and blue whales could be heard across oceans.
After Payne had suggested in the 1980s that chemical pollution would replace hunting as the greatest threat to whales, Ocean Alliance shifted its focus to embrace ocean pollution, a move that led to the ground-breaking five-year Voyage of the Odyssey programme from 2000.
Payne continued to direct long-term humpback whale research projects as well as the longest continuous study of Argentine right whale behaviour, covering 1,700 individually identified cetaceans.
Jump-start
"Over the course of more than six decades, Roger inspired students, scientists and citizens around the world with his work on the vocalisations of whales, showing us the depth and sophistication of their emotional lives," the Ocean Alliance has stated. "In doing so, Roger helped jump-start the modern environmental movement. By making people care about whales, he made them care about the planet.
"Roger was a generous, charismatic figure, willing to share his wonder and enthusiasm for the natural world. How very fortunate we were to have him as our founder and president — and we will continue to do our best to honour his legacy."
Days before his death, Payne had issued a public call for a new conservation movement: "As my time runs out, I am possessed with the hope that humans worldwide are smart enough and adaptable enough to put the saving of other species where it belongs: at the top of the list of our most important jobs," he wrote. "I believe that science can help us survive our folly."
Payne, who lived in Vermont, died on 10 June of pelvic cancer. He leaves a wife, Lisa, and four children by his previous marriage.
Also on Divernet: Whales shake up earthquake research, Diver's too-close whale encounter, Divers free ghost-netted humpback, Were ancient sea monsters trap-feeding whales?