More than 50 Australian scuba divers who embarked on a coral project on their doorstep while confined to the area during the Covid pandemic have discovered "astounding" unsuspected levels of coral cover off Queensland's Sunshine Coast.
For two years the volunteer divers from University of Queensland's UniDive dive-club ran a citizen-science project to assess the health of reefs off Mooloolaba, about 100km north of Brisbane, and have now completed their report – with the help of AI.
University associate professor Chris Roelfsema volunteered to lead the project. "Given the proximity to large urban areas and river flows, we weren't expecting to see so many hard and soft corals – it was a great surprise," he says. "In some areas we found up to 54% more coral cover than previously reported.
"The team did incredible work, volunteering their time and amazing skills – spending over 8,000 hours training, collecting and analysing the data. For the first time, the divers integrated photos of the bottom of the ocean to derive information on its composition and structure, using machine learning. The resulting report has detail never seen before for this area."
The divers also worked with first nations people to get their input on the dive-sites. The survey was based on internationally recognised monitoring methods developed by Reef Check Australia and the university's own CoralWatch initiative, and on previous award-winning UniDive research projects.
The findings were not entirely good news, however, because coral damage, disease and marine debris were noted at all the sites surveyed.
"Citizen science plays a crucial role filling information gaps and offering timely reporting on the environmental health of sites, when government agencies don't have time or funding to do so," observed Dr Roelfsma.
"We've now trained an army of volunteers in various survey techniques, and we're hoping this work not only influences public policy but creates a deeper awareness within the local community of their amazing local reefs." The UniDive report is available to download.
First federal mine block
In further good news for Queensland's coral, the Australian government has announced that it was blocking the creation of a coal mine – the first time it has ever taken such an action.
The open-cut mine proposed by Central Queensland Coal would have been located only about 10km from the Great Barrier Reef, to operate for about 20 years. But on 8 February environment minister Tanya Plibersek ruled that sediment and run-off from the mine was likely to damage the highly vulnerable reef and the local water supply, and posed an unacceptable risk.
The Queensland state government had last year recommended that the federal government reject the proposal, which when opened to public comment attracted more than 9,000 submissions in 10 days, most of them reportedly objecting to the mine. The GBR has already suffered from four mass coral bleaching events caused by ocean warming in the past six years.
Blue-green opportunities
More positive diving-related news comes from Finland, where keen scuba diver and bio-chemist Mari Granström has been explaining how she turned her frustration with persistent algal blooms that plagued her diving in the Baltic Sea into an inspirational business.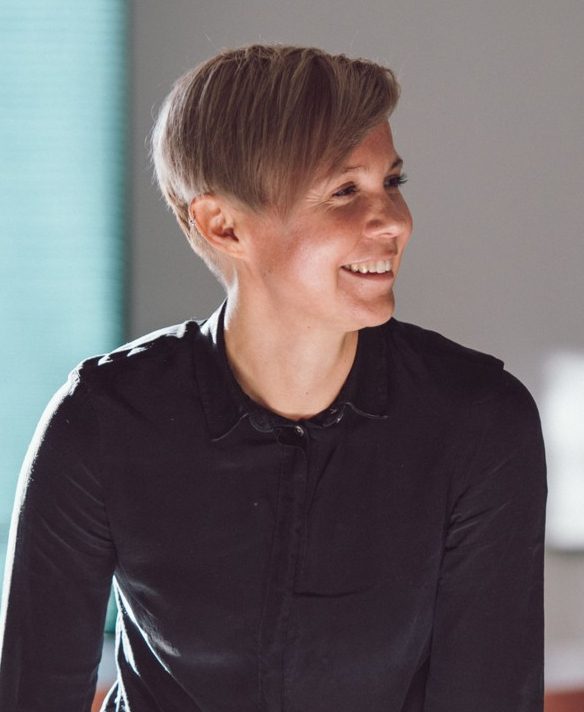 Granström had noted how nitrogen and phosphorous from agricultural fertiliser run-off had been nourishing the vast blue-green algae blooms that can deprive the marine environment below of oxygen and sunlight – but she saw the algae not just as a menace but as a potential resource.
This led her to found Origin by Ocean (ObO), to harvest and transform as much of the algae as possible into useful products. Similarities between components of algae and petro-chemicals have allowed ObO to replicate existing production techniques to produce cosmetics, artificial textiles, detergents, packaging materials, fertiliser and foods from harvested algae.
ObO is working with a Finnish industrial group to scale up its production methods and plans to be a fully operational business by 2026, refining algae removed from both the Baltic and the Dominican Republic in the Caribbean, where similar blooms occur. The company has attracted commercial investment and European Union funding and is also working with Swedish business Nordic Seafarm to produce packaged algae-derived foods.
Also on Divernet: Australia's Buoyant Reef Opens To Divers, World's First Floating Reef