DIVING NEWS
UK seas 'a service station' for humpbacks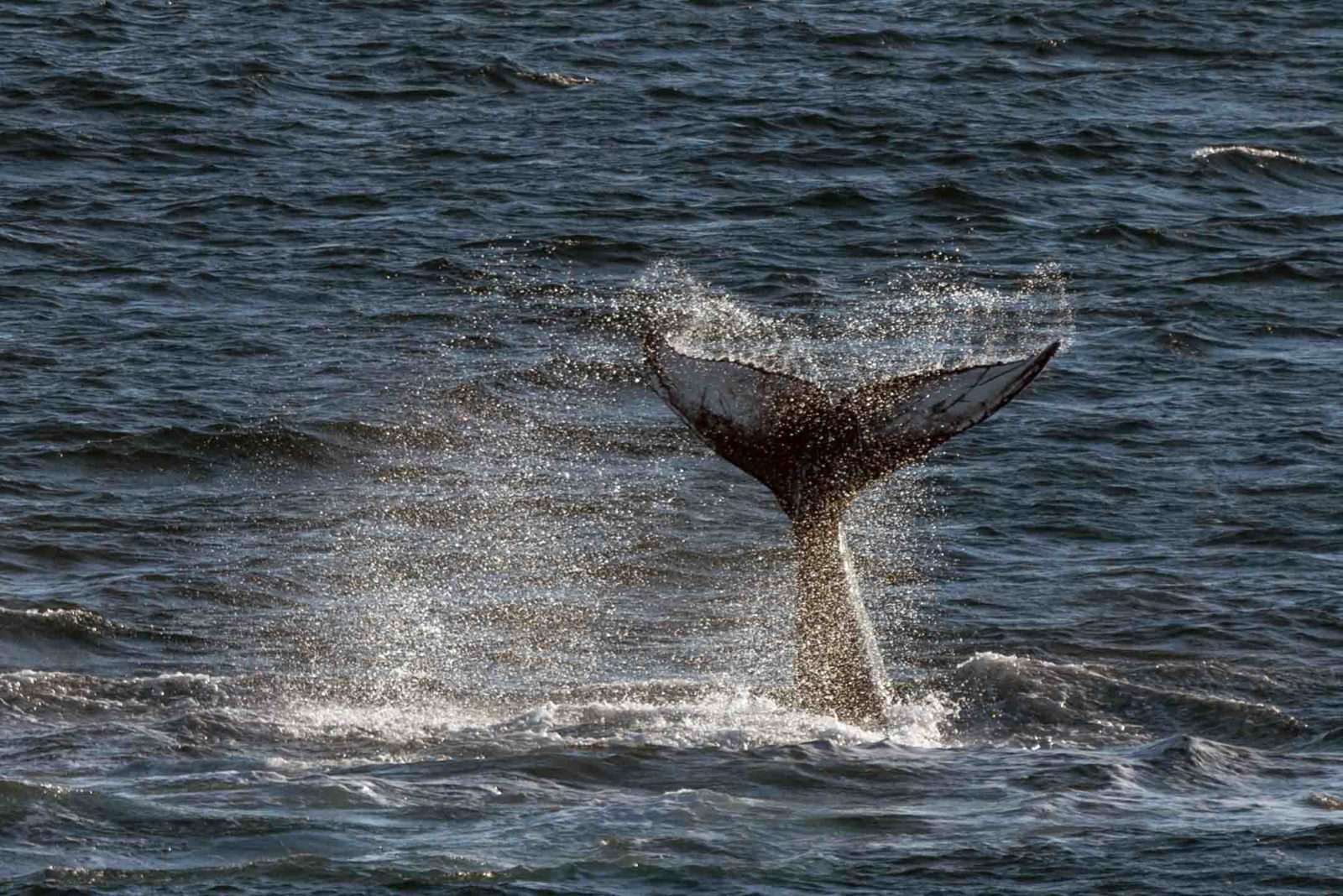 The UK provides migrating humpback whales with a welcome break, according to the findings of a new citizen-science project. It has matched for the first time a humpback spotted in home waters with one photographed in the Arctic – thanks to whale-watchers sharing photos on social media.
Nicknamed vYking, the whale was one of four humpbacks seen regularly in Scotland's Firth of Forth last winter. Before 2017, the species had rarely been spotted at the location, but as sightings become more frequent it is now emerging as a winter hotspot for the ocean giants.
Using a photograph of the unique markings on the underside of vYking's tail-fluke, volunteers worked with a team of marine biologists to see if the whale had been photographed elsewhere.
Searching scientific catalogues drew a blank, but they then came across an image taken the previous summer by a wildlife photographer. It had been shot 1600 miles away in Svalbard, the Norwegian archipelago in the high Arctic.
Excited by the connection, the scientists began to investigate other sightings and photos of humpback whales in the Firth of Forth shared by the Forth Marine Mammals Facebook group.
Humpback whales (Megaptera noveaengliae) are known to make long migrations between their tropical breeding and Arctic feeding grounds, and it now seems that UK waters play an important role for some of them, providing what the scientists describe as a "service station" at which they can rest, feed and break their journeys.
"UK seas are full of amazing wildlife, so keep an eye on the waves next time you're at the coast and please share anything you happen to photograph with your local wildlife organisation – it could be the start of a new discovery!" said Emily Cunningham, a marine biologist who led the study.
Sightings of whales in UK seas are now increasing after almost a century of absence caused by commercial whaling. However, further research is needed to understand whether this increase is the result of population recovery or a shift in distribution.
Last year, scientists made the first match of a Scottish-sighted humpback whale to breeding grounds in Guadeloupe, and earlier this year an Irish-sighted humpback was matched to breeding grounds in Cape Verde.
Co-lead author Daniel Moore said that the new study demonstrated the need for effective marine conservation.
"We hope to continue our research in order to understand more about these movements and the importance of UK waters in contributing to successful migrations," he said.
The study, based entirely on the data collected by whale-watchers, can be read in open-access journal Marine Biodiversity Records.