RED SEA RESORT GUIDE
As well as giving access to the classic wreck and reef dives of the north, Hurghada is a gateway to some of the best sites in the Southern Red Sea. From beginner scuba experiences to deep and cave technical diving exploration, it is a diving destination of great variety in underwater topography, marine life and wrecks. The area is also famed for having impressive local reefs, particularly within the protected marine park of Giftun Island.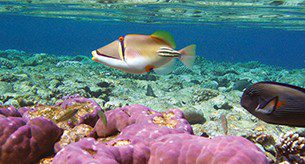 Most of the dive sites around Hurghada can be reached within 40 minutes from a boat, offering an excellent mix of options for full-day and half-day trips.
Unlike Egypt's other major dive resort of Sharm el Sheikh, boats leave from private jetties belonging to the many beachside resorts where centres are generally based.
Many divers also depart Hurghada for some of the Red Sea's most celebrated sites to the south.
The town's new marina has added another level of luxury for liveaboard travellers with a wealth of shops, cafes, restaurants and bars to chill out on the last day of trips – just a short walk from the dive deck.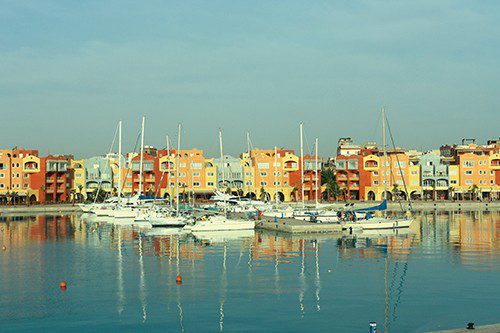 With the highest mountains of the Eastern Desert in view, daytrips to see nature in Hurghada topside are a must-do. Explore the wadis (valleys) and mountains by foot, camel, jeep or quad bike. Most desert trips include a visit to a Bedouin settlement.
Relax on Hurghada's white sandy beach, surrounded by coral reefs.
Mahmeya Beach is a great chill-out day-trip by boat. The island has a small beach club, which serves up fabulous lunches.
Egypt's windy city is a popular spot for kite and windsurfers, with lots of excellent centres offering lessons and kit hire. It is also possible to join a kitesurfing boat safari.
MORE RED SEA RESORT GUIDES