RED SEA RESORT GUIDE
Located in a wide sandy bay, the beach resorts of Soma Bay and Safaga cater mainly for divers, windsurfers and families with children. The resort is also famous for its black sand dunes and mineral springs, which are thought to have therapeutic qualities.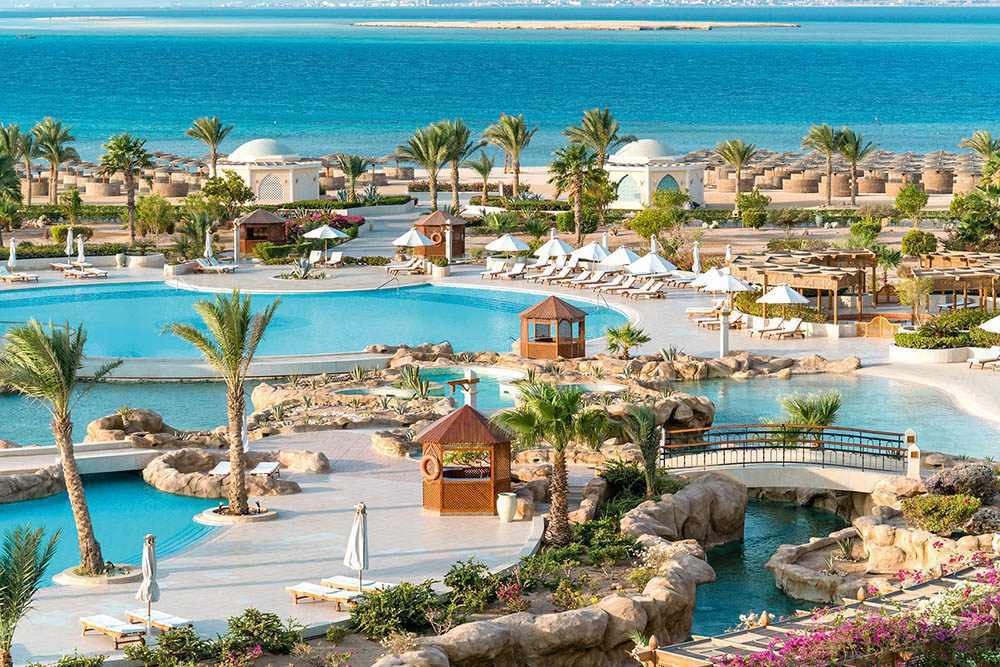 A long sandy peninsula fringed with coral reef, Soma Bay is located on the northernmost point of the bay of Safaga around 40km south of Hurghada.
Entering the area through a controlled entry gate, the resort contains luxury hotels; an 18-hole championship golf course; one of the largest spas and thalassotherapy centres in the region; a range of watersports facilities; and access to excellent shore and boat diving.
Family friendly and stylish self-contained resort accommodation situated on a large shallow, sheltered sandy beach, Soma Bay is an ideal destination for those with non-diving partners and children.
---
A former commercial harbour, Safaga has become an increasingly popular choice for visiting divers because of its close proximity to a wide range of excellent dive sites.
Situated 53km south of Hurghada, it offers shallow and sheltered dives ideal for beginners, as well as reef-wall drop-offs and wrecks for more experienced scuba enthusiasts.
The marine life is vibrant and varied. In the centre of the bay you will find a beautiful, shallow coral garden perfectly suited for beginners, while more experienced divers can explore the drop-offs, where large pelagic creatures are often seen cruising by.
A protected marine area, Safaga's dive centres must comply with strict environmentally-friendly procedures. Since 1995, local authorities, non-government conservation organisations and international bodies such as USAID have worked together to preserve and protect the underwater environment here. Regular monitoring ensures the presence of mooring buoys on all its main dive sites.
Many liveaboard trips running out of Hurghada visit the best of Safaga's dive sites, particularly the wrecks. The busy commercial port has seen a number of ferry sinkings over the years, creating wrecks for divers to explore. This includes the Al Kafhain car ferry that capsized in 2005 close to Safaga's shore.
The wreck of the Salem Express also lies near to the port of Safaga, after running aground and capsizing in 1991 with the tragic loss of hundreds of lives. A controversial wreck to dive because of the number of lives lost, nevertheless, it continues to be visited by many underwater explorers.
MORE RED SEA RESORT GUIDES