CARIBBEAN SPECIAL – CAYMAN ISLANDS
Seven Miles High
LOUISE TREWAVAS pays a visit to the Caymans that takes in some of the highlights of Grand and Little Cayman – and finds it an uplifting experience
SEVEN MILE BEACH. Just close your eyes and say it quietly to yourself when the UK weather starts to get you down. Seven. Miles.
A beach without limits, an infinitely blue Caribbean Sea, and the jaunty red and white flags of more dive-centres than you could comfortably shake a snorkel at. Grand Cayman is stuffed full of great dive-sites. There's a wealth of adventure sports and amazing experiences on offer – plus an opportunity to enhance your underwater photography skills with the legendary Cathy Church.
And if you're looking for peace, natural beauty, and spectacular wall dives, Little Cayman is a world apart, and just a short flight away from Grand Cayman.
If Disney could invent a dive-site, I suspect that it would probably look something like Sting Ray City. It's white sand beneath clear, warm, standing-depth sea. You need no more than a swimming costume, mask and snorkel to enjoy a personal encounter with some super-friendly sting rays.
Red Sail Sports runs a number of beach-based activities in Grand Cayman, and its logo is easy to spot along Seven Mile Beach. It will take you over to the sandbar known as Sting Ray City on a rather nice catamaran-style yacht. It serves drinks on board, so once you're sting-rayed out it will dawdle back towards the marina, in relaxed party-mode, arriving as the sun begins to set.
Inevitably these trips are popular with young adults, and provide a complete Instagram fest.
If you think the humans are having a party, it soon becomes clear once you step off the boat that the sting rays are having a bigger one. There is no mistake about who is in charge on these encounters.
The larger rays, invariably female, recognise exactly which humans to approach, and launch themselves into the arms of the regular guides. With a few calming words, they then allow themselves to be gently passed to and petted by strangers. The experience is a bit like cuddling up to a large, wet, muscular marshmallow.
Appeared in DIVER February 2019
By donning a mask and snorkel you can truly appreciate the scale of the underwater frenzy. Groups of rays converge on the shallow sandbank, or skulk away towards the reef, seemingly unbothered by the numerous pairs of human legs around which they have to navigate.
Above the surface, it's a human circus of surprised squeals, flapping arms and selfies. It's bikini-clad mayhem!
But if you haven't been to Sting Ray City, you haven't really experienced Grand Cayman.
Possibly the most popular dive-site off the island is the wreck of USS Kittiwake, which lies in 22m close to the reef. The top is less than 10m from the surface, so you can spend your safety-stop admiring the wreck beneath you.
The wreck is an ex-naval vessel that was deliberately sunk for divers. It used to stand upright on the seabed, but was later knocked onto its side by a storm surge from Hurricane Nate.
The wreck has had doors and obstructions removed to make it easier for divers to swim through. The decks and holds are all explorable, and if you dive with a guide, they will take you on the optimum route through.
It used to be very straightforward, but with the wreck now at an angle, the passages can feel a bit squiffy. It's as if the wreck has been at the rum.
This has in no way dented its popularity. As you descend onto the wreck, you can read the excitement in the body language of the divers below you.
I watched a group scamper across the wreck like excited puppies, and tussle to take turns at the helm. Such was their exuberance that they literally had to be peeled off the wreck by the dive-guide, who was tapping a warning sign at their air-gauges and signalling that they should ascend to the safety stop.
THE LOVELY SUNSET HOUSE resort is run by divers, for divers. It provides an excellent location for Cathy Church's school of underwater photography. Everything is exactly where you would want it to be for a perfect dive.
Pick up your kit from the dive-centre, which faces out onto the bay. Take an easy stroll down the slipway to the entry-point for the house-reef, which is conveniently adjacent to a great open-air diver-friendly restaurant. With a bar.
If I had to choose one great reason to visit the Cayman Islands, it would be Cathy. I was thrilled to meet this legendary diver and underwater photographer.
She also happens to be witty and engaging when it comes to explaining the ins and outs of underwater photography.
Importantly, this is a hands-on experience both in and out of the classroom. You get lots of in-water time with the camera and a run-through of the results afterwards, with lots of praise, hints and tips for ways to improve your work offered.
Cathy is great at spotting critters and helping to show you the options for the shot. Her enthusiasm for her subject is undimmed after many thousands of dives, and you can sense her delight when she finds a luminous little shrimp or an attractive Christmas-tree worm a suitable subject for a photo.
Now I'm a reasonable diver, but a rubbish underwater photographer. Even I was stunned by the quality of the photos that I was managing to take after just one session.
Add light! Keep the camera still! Check what your strobe is pointing at by using a pencil-like torchlight, because under water objects look closer than they are. Work different angles and exposures to provide choices for your shot.
It's easy to say, but terribly easy to forget. Especially when you're eyeballing a teeny-tiny porcelain crab, or trying to get a shot of the mermaid statue without brushing against the fire coral.
Grand Cayman is an island that offers entertainment 24/7. But as we say in the UK, a grand don't come for free! It's certainly not a cheap place to visit, although the mostly North American visitors see it as great value.
That's because if you have the energy and the inclination, you can pack a year's worth of activity into a week-long stay.
Let's put it this way, if you came here with a bored teenager and let them loose with a credit card, you simply wouldn't see them for dust. They'd be jet-skiing, snorkelling, sailing, diving, sun-bathing, restaurant-hopping, sunset-gazing… basically, non-stop fun.
They'd likely be asleep for the entire journey home, wearing a massive, tired smile, an inappropriately bright "I Love Cayman" T-shirt and clutching a half-eaten slice of pizza from the night before. Or perhaps that was just me.
For getting around on Grand Cayman you can easily hire a car at the airport, but it's not a huge island. Dive-centres are close to hotels, and those that aren't will come and collect you.
It's also very easy to grab a taxi or make use of the much cheaper minibuses that ply their trade at numerous stops up and down the Seven Mile Beach road (mostly used by hotel staff).
The capital, George Town, is generally a quiet place until a cruise ship arrives, and then it can become tricky to find parking.
LITTLE CAYMAN is a short hop away on a small plane. It offers peace and loveliness, and stupendously amazing dives on Bloody Bay Wall. Grand Cayman might have seven miles long, but on Little Cayman you have seven miles down…
About 10m below me, a moray eel is slinking in and out of the coral like a piece of free-flowing silk.
Following a short distant behind it are two large grouper. They're acting a bit like sniffer-dogs, exploring the places the moray has visited, hoping to pick up a fleeing fish or a discarded morsel.
I'm transfixed. I've never been able to observe this behaviour before. Here, the fabulous visibility and dizzyingly sheer drop-off allow you this type of intimate glimpse into life on the reef.
Gazing down into the infinite blue depths, all around you, above you and below you the fish are bustling about their business on a vibrant reef-wall.
You could dive the same spot all year round and never be bored with it.
Staying at the Southern Cross Club on Little Cayman is very different to the Grand Cayman experience. The comparative quietness is almost overwhelming.
You walk along the boards across the sand to the door of your beach bungalow. The view is picture-postcard perfect and the beach is beautifully, peacefully, empty! No jet-skis, just palm trees.
In the evening, the sunset fills the entire sky with amazing pink and orange colours, and then the stars take over the darkness. Who needs TV when you can just turn your gaze upwards? It's a little piece of heaven.
Southern Cross seems to be run by expat Brits and Kiwis – essentially people who have come here to dive. So the focus is clear, and the vibe is calm and laid-back.
Everyone arriving here is treated as an adult rather than a customer. You're responsible for running your own tab at the bar. You make sure you arrive at the jetty on time to catch the boat for the morning dive.
The Central Caribbean Marine Institute is also based on Little Cayman. It runs courses and internships, and gives regular packed-out talks in the evenings at Southern Cross.
These are highly recommended for any diver who is interested in the marine environment, and certainly go down very nicely with your post-dive beer or glass of wine.
TO DO ON GRAND CAYMAN
Who knew that there were 200 types of rum? I think they said 200. My memory gets a bit blurry at this point.
If you want to recreate that warm glow you get from a day's worth of sunshine, they have it in the Cayman Islands in bottled form. Rum Point is a relaxed hang-out area, where locals and tourists mingle as they wander between palm trees, loungers and beach bars.
Another topside hang-out is Queen Elizabeth Botanical Garden, an oasis of tropical loveliness, with orchids at every turn and a sanctuary for the island's iconic blue iguanas – yes, even the iguanas are the colour of the sea here!
A short helicopter ride will give you a breath-taking perspective over the whole island.
You'll also be treated to an amazing aerial view of the wreck of the
Kittiwake. Stunning.
FACTFILE
GETTING THERE> BA flights operate from Heathrow four times a week. Though billed as direct they make a short stop in Nassau, but Caymans passengers stay onboard, ba.com. There are also many flights via the USA. CA small Cayman Airways Express plane hop regularly between Grand Cayman, Little Cayman and Cayman Brac.
DIVING & ACCOMMODATION>
GRAND CAYMAN – Dive Tech and others offer two-tank dives (usually in the afternoon) on the Kittiwake, divetech.com. Red Sail Sports covers Sting Ray City, redsailcayman.com. Sunset House hotel and dive centre, sunsethouse.com.
LITTLE CAYMAN – Southern Cross Club, southerncrossclub.com
WHEN TO GO> Any time. Official hurricane season is the six months starting from June, though most years pass quietly, and rain is usually no more than patchy. There can be high winds from October to April.
PRICES> Dive Worldwide offers 14 days' diving from £3245pp (two sharing) including return flights from the UK, seven nights' B&B at Sunset House in Grand Cayman, five nights' half-board at Little Cayman Beach Resort, 20 dives and all transfers, diveworldwide.com. Southern Cross Club offers both packages and a la carte pricing for accommodation, diving, meals and transfers. BA return flights start from £900pp.
OTHER CONTACTS> Cathy Church Photography, cathychurch.com. Central Caribbean Marine Institute, reefresearch.org. Cayman Islands Helicopters, caymanislands helicopters.com
VISITOR Information> visitcaymanislands.com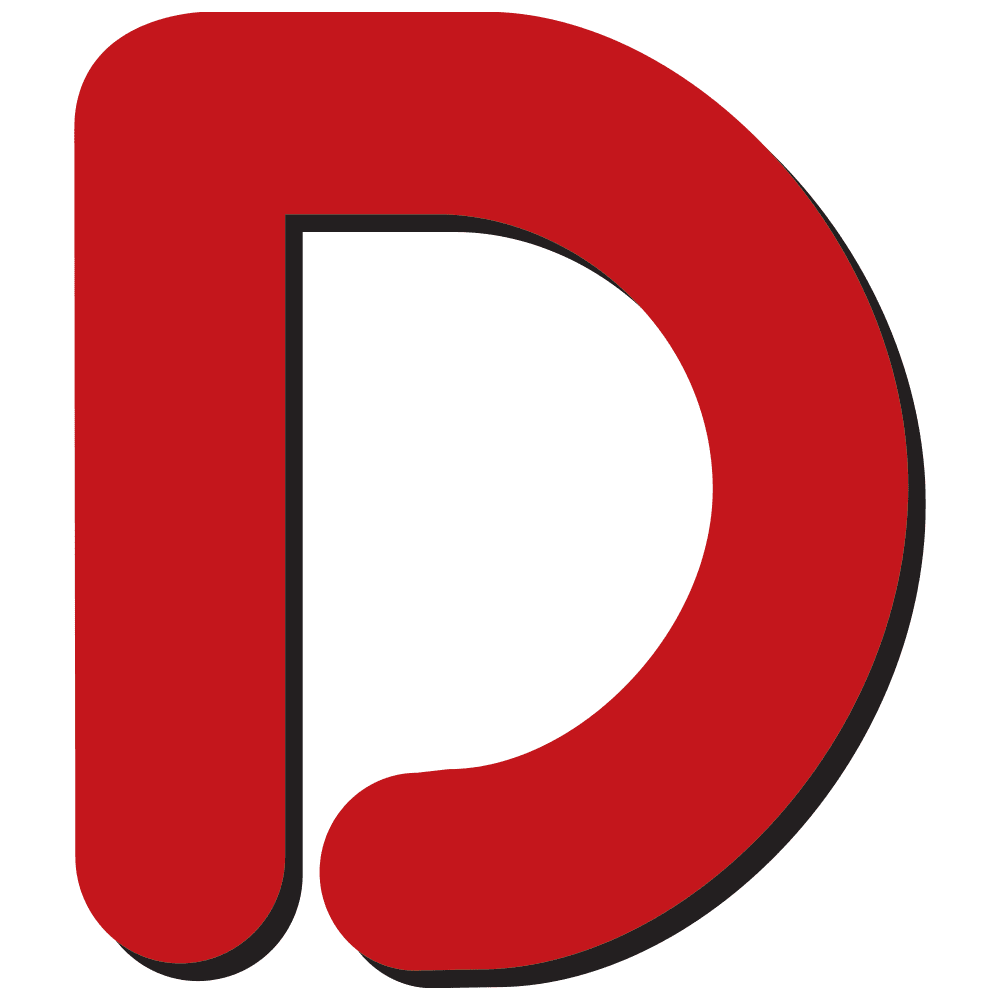 One of the world's longest-established diving websites, Divernet contains a wealth of information about diving destinations, equipment, techniques and much more, as well as daily news updates from around the world.