archive – Diving NewsBlind diver claims deepest sea-dive record
Rebreather diver Graham Owen says he has broken what he claims as his own world record for deepest saltwater dive by a visually impaired person.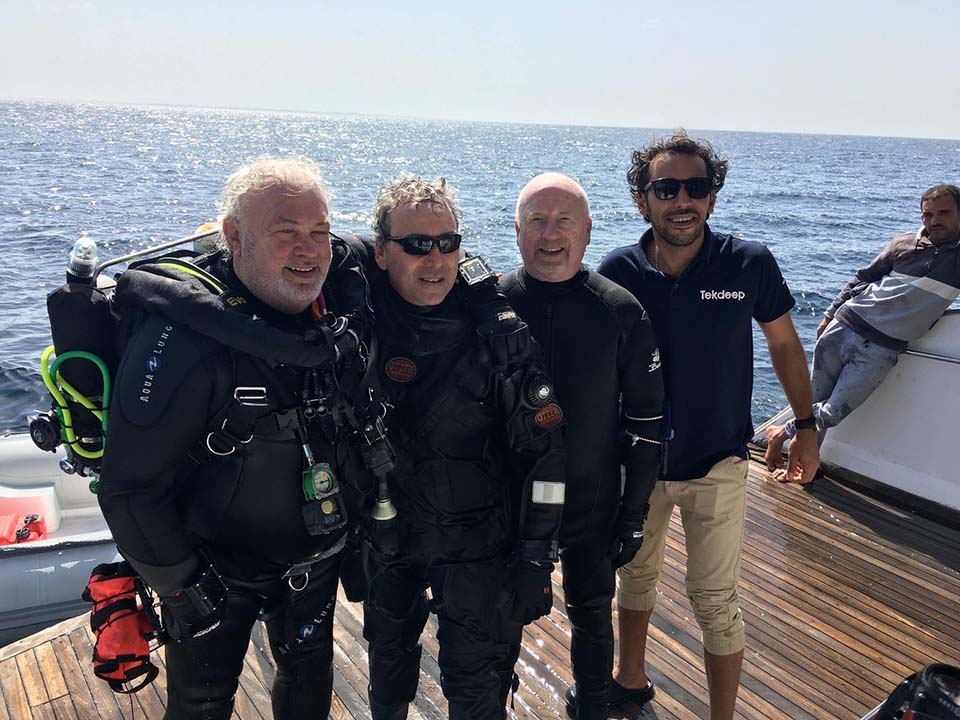 It isn't an official record, but while on holiday in Hurghada, Egypt in March, Owen says he dived to 111m at a site called The Crack, beating his own mark of 105m achieved in the Red Sea last year.
On the two-hour dive, verified by Tekdeep Egypt, he used an APD Inspiration rebreather with personal modifications, including a Narked at 90 fourth cell.
Before Owen's dives the record had been claimed by another British diver, Mark Threadgold, who reported a 103m dive in Dahab in 2006. Owen also claimed the record for deepest freshwater dive by a blind person in 2009.
A degenerative eye condition caused Owen to start losing his central vision 16 years ago, and 10 years ago his peripheral vision began to go as well. He is now left with light perception only.
Accompanied by friends Steve Arnold and Albi Roberts, he says he carried out the recent dive to commemorate the death of a former dive-buddy 10 years ago, and to raise money for the Guide Dogs for the Blind association. The charity says that it costs £55,000 to provide a dog for a person with sight-loss, and the dive has so far raised £1450.
"When I lost my sight I could no longer do some of the adrenalin-pumping hobbies I once enjoyed, so I decided to start deepwater diving," says Owen.
"I realised that I could use my hobby to raise money for Guide Dogs, which is a life-changing charity. Without my guide dog Gypsy, I wouldn't have the freedom and independence to do the things I want to do."
Owen dives most weekends with the White Rose Dolphins club in Shipley, North Yorkshire. His Guide Dogs fundraising page is here
Divernet – The Biggest Online Resource for Scuba Divers