archive – Diving NewsBreakthrough as divers survey Neapolis
Extensive underwater remains of the lost Roman city of Neapolis, discovered by maritime archaeologists off Tunisia's north-eastern coast, have confirmed that it was engulfed by a catastrophic tsunami in 365 AD.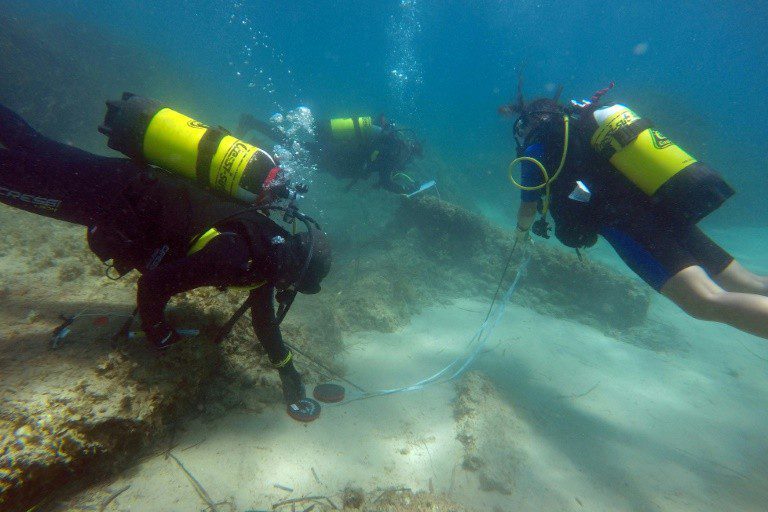 The same Mediterranean tsunami that submerged much of the city is recorded in old texts as having caused severe damage as far away as Crete and Egypt.
The 20-hectare remains, found off the town of Nabeul, have been surveyed by a dive-team formed by Tunisia's National Heritage Institute and the University of Sassari in Sardinia.
Investigations of the site have been going on for seven years but it was only favourable weather conditions this summer that made the breakthrough possible.
The archaeologists have now explored the remains of a network of streets, statues and some 100 fermentation tanks used to produce garum – reinforcing the belief that Neapolis was Rome's major producer of this spicy fish sauce used to flavour food, and expanded through its trade in the condiment.
The present town of Nabeul developed on the former site of Neapolis ("new city" in Latin), and tourists have long visited the few ruins of the Roman colony that remain on land, consisting of the foundations of a single villa and what's left of a garum factory.
Divernet – The Biggest Online Resource for Scuba Divers