archive – Diving NewsDivers explore 17th-century Swedish warship
Marine archaeologists have identified a wreck discovered in the naval harbour of Karlskrona in southern Sweden as the Blekinge, a 17th-century warship as big as the world-famous Vasa.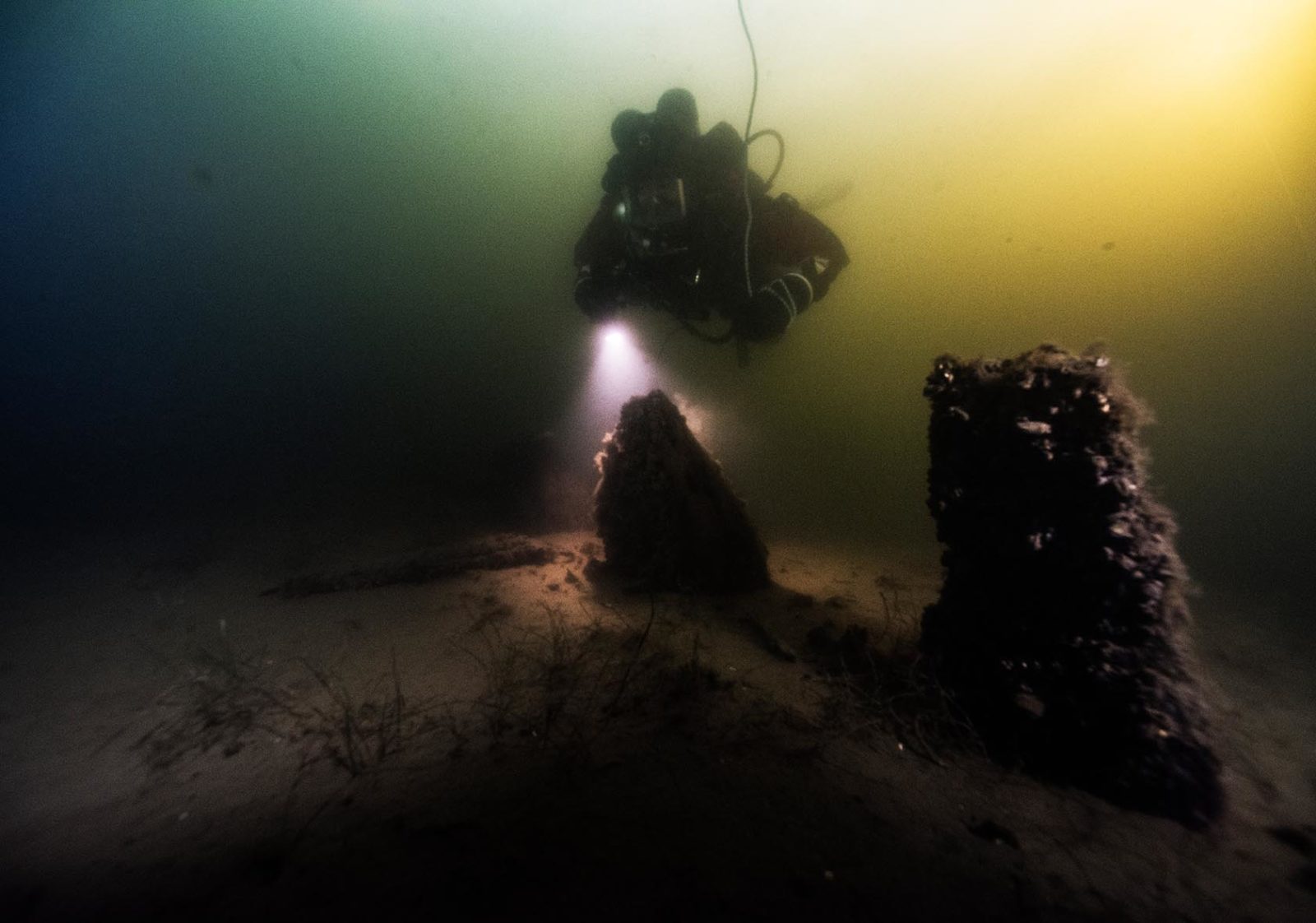 "The wreck lies at 4-5m depth and I've made two dives on it," said Jim Hansson, curator of the archaeology unit at Swedish National Maritime Museums (which includes Stockholm's Vasa Museum, where the restored ship draws more than a million visitors a year).
The new discovery is around the same length as the Vasa at about 45m, and would have carried 68-70 cannon.
The Vasa, which sank on her maiden voyage in 1628, carried 64 cannon, and the Blekinge, built later in the century, represented the next generation of Swedish warship.
The wreck is however far less intact than the Vasa was when it was salvaged in the 1960s. Part of it seems to have been flattened when a stone pier was built in the harbour, although it's thought that the lower deck-level, buried in layers of sediment seemingly unaffected by harbour traffic, could prove to be intact and well-preserved. At present a dozen spars protrude from the sediment, and deck timbers are scattered around.
The Blekinge was significant in being the first ship to be built at Karlskrona. Launched in 1682, she took part in King Karl XII's naval assault on Denmark in 1700 among other actions.
She sank in 1713, and it's thought that this might have been a deliberate act to create a blockade armed with cannon to help defend the port. At the time Karl XII was leading a campaign against Russia that would end in the downfall of the Swedish Empire.
"We have started discussions to begin a scientific project," Hansson told Divernet.
"The intention is to get some more documentation and, within that project, survey the nearby area in case there are more wrecks that historical maps might show."
"We want, as far as security considerations allow, to safeguard and protect this example of world-historical heritage that exists within the naval harbour," said Lorentzon Carolina Nilsson, representing the Swedish Armed Forces.
Divernet – The Biggest Online Resource for Scuba Divers