archive – Travel NewsSardine Run – a glorious gamble
When it's good it's beyond world-class, but South Africa's Sardine Run is a gamble for visiting divers, as Dive the Big Five honestly admits.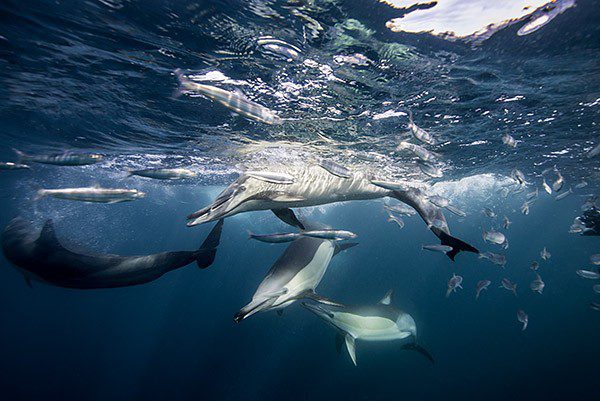 The baitfish migration that attracts hordes of feasting dolphins, sharks, whales and diving birds usually happens during a window between the last two weeks in May and the first fortnight of July.
But it all depends on water temperatures, and there was no run in 2003, in 2004 only a brief one in July when most clients had gone home, and then 2005 was a good year. 2006 and 2007 were no-shows, the next four years were good and so was 2015. What will happen in 2017 – who knows?
If you're willing to take the chance to earn massive bragging rights, Dive the Big Five offers a six-night expedition based at the small Bulls Inn fishing lodge at Mpame in the Eastern Cape, away from the main Sardine Run hubs.
It costs 24,450 rand pp (around £1400), which includes full-board accommodation (with packed lunches) and five days' diving. Flights and airport transfers are extra.
To maximise your chances of success you can always extend the number of days you book during the expedition window (7 June to 11 July) if required.
Or add a two-night wildlife safari at Kruger National Park from 8350 rand pp (two sharing).