archive – Diving NewsThirteen more wrecks get protected status
The Ministry of Defence is working towards a situation in which permission is required for recoveries from all military wrecks in British territorial waters and by British nationals from wrecks beyond territorial waters.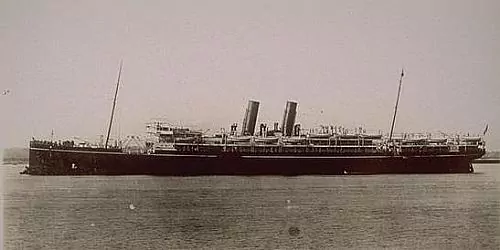 That is one of the policies underlying the MoD's latest list of 13 wrecks to be designated under the Protection of Military Remains Act 1986, in the view of a maritime law expert.
The new order comes into force on 3 March, and includes a number of well-known dive-sites. Designated for the first time are HMS Aboukir, HMHS Anglia, ss Armenian, HMS Cressy, HMS E47, HMS E49, HMS Falmouth, HMS Hogue, HMS Lady Patricia, HMS Laurentic, HMS Moldavia, HMS Pheasant and HMS Viknor.
The additions bring to 79 the number of protected places, where diving is allowed but not physical contact with the wreck.
The primary, though not exclusive, reason for designation is to protect war graves. There are no new additions to the 12 controlled sites on which all diving is banned.
Maritime lawyer and DIVER's law consultant Professor Mike Williams believes that this sixth tranche of designations marks a change in the Government's approach.
"What we are seeing here is the MoD making good on its declared ambition to designate all military wrecks," he told Divernet. "So more obscure wrecks are being included, and what might be termed 'secondary' vessels, for example RN trawlers, fleet auxiliaries and armed merchant cruisers and troop transports – Laurentic and Moldavia."
Until now, said Prof Williams, the designations had tended to come in reaction to problems that had already occurred with particular wrecks, or where they were newly discovered and therefore especially vulnerable.
The inclusion of submarines was also noteworthy: "My feeling is that the spate of submarine discoveries such as HMSub P311 and the recoveries of conning towers by Dutch and Danish divers off WW1 subs has alerted the MoD to the need to address the many Royal Navy subs lying in the North Sea and Med."
Stressing that his is a personal interpretation of the Government's approach, Prof Williams also believes that as the four years of WW1 commemoration events moves towards its climax next year "there is a need for the MoD to be seen to be protecting WW1 vessels – even heavily salvaged ones such as Cressy, and ones no-one is likely to ever dive, such as Bulwark."
Divernet – The Biggest Online Resource for Scuba Divers