MOVIE REVIEW
Cage Dive Written & directed by Gerald Rascionato
The movie that divers detest above all others, Open Water, a story of folks left by their dive-boat to float around with the sharks, was made on a modest budget of US $120,000 back in 2003. It went on to gross $55 million worldwide.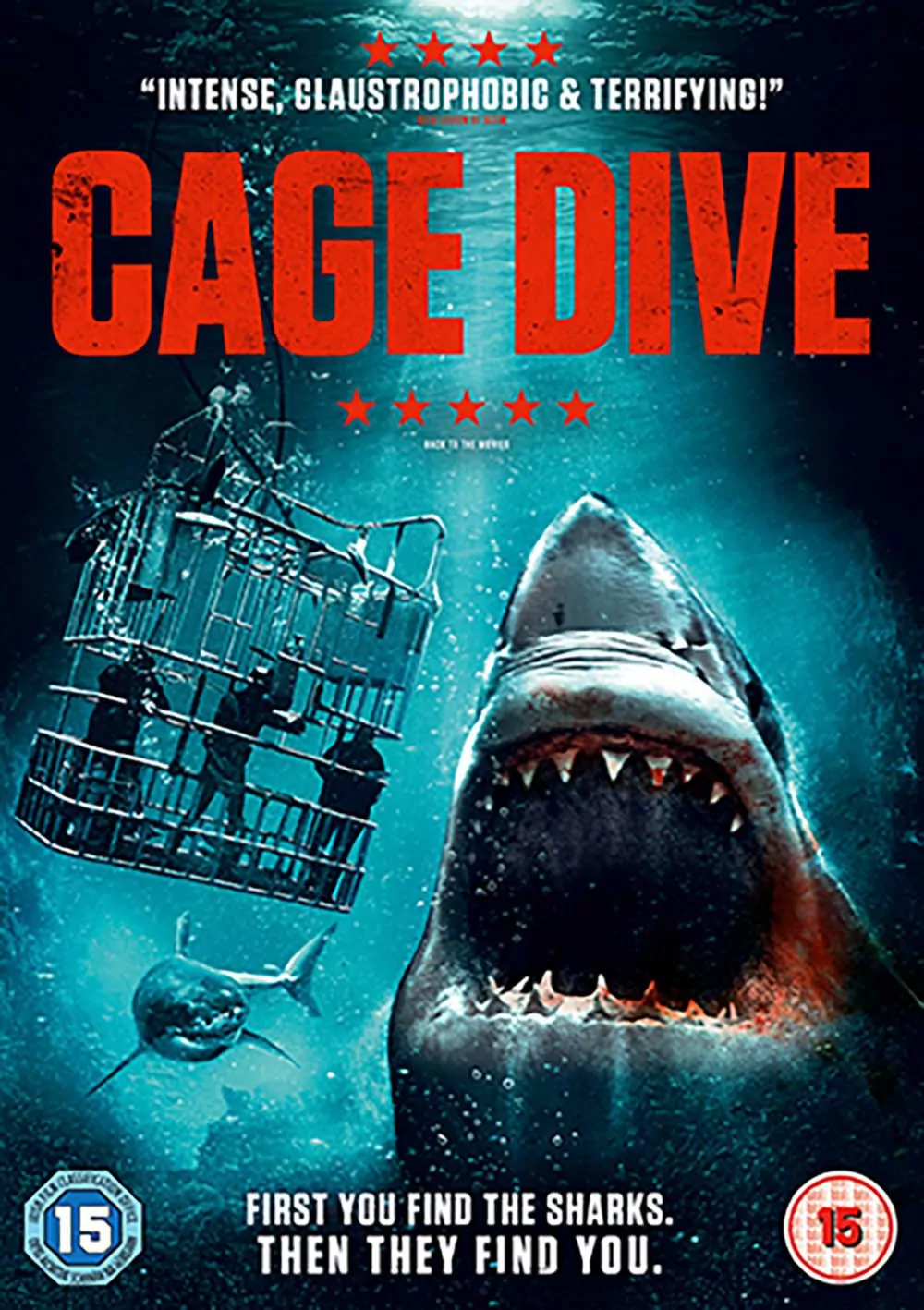 Appeared in DIVER December 2017
THE RECENT 47 METRES DOWN, a story of shark cage-diving gone mind-bogglingly wrong, cost rather more at around $5.5 million but has already grossed $673 million.
That's investments multiplied by 460 and 122 respectively, thank you very much, cinema-goers.
There's money to be made from sharky disasters that get a general cinema release, and the lower the budget the better. Cage Dive, however, might just be a step too far.
You really couldn't get any more low-budget than Cage Dive (which is sold as Open Water 3: Cage Dive in the USA).
It brazenly embraces cheapness by shooting almost the entire 80-minute film on a handheld camera, based on the premise that the three first-time cage-divers are recording everything they do on their holidays for a TV reality show audition tape.
Their broken camcorder is found by a diver with its memory card intact at the start of the film, and for the rest of the proceedings we have to follow its shaky contents towards their inevitable end.
Here is the studio synopis, and note the key words here: "In this intense thriller, three friends from California head to the rugged Australian coast for a cage-dive encounter with deadly great white sharks. But after attracting a swarm of vicious sharks, their tour boat is destroyed by a massive rogue wave.
"As clouds gather and darkness descends, the three friends find themselves alone and defenceless, afloat in the chilly ocean as hungry man-eaters begin to circle. With little hope of rescue, they must fight to survive using only their courage."
Deadly, swarm, vicious, hungry man-eaters – these are words that might still cheer sections of the public but will cause any diver to approach this film with teeth bared, and I was no exception.
The characters, two men and a woman with all the romantic complications you might expect with such a grouping, mug endlessly and irritatingly for the camera, even when they're in the shark-cage.
The sound is all over the place (but of course, it's meant to be), and the sharks in open water have been edited-in not entirely convincingly.
To be fair, however, the chaotic hand-held, eye-level format does suit the subject matter.
My favourite moment occurs near the start of Cage Dive. It lasts only a couple of seconds, but consists of a supposed news bulletin showing a toy boat being neatly overturned by a perfectly formed wave.
If this was a knowing homage to the sort of special effects employed in the early days of film, I salute the film-makers.
My second favourite moment was when the end-credits started rolling. To say I hated the film would be to overstate it – it was mercifully short; as actors, Joel Hogan, Josh Potthoff and Megan Peta Hill were OK (perhaps they were just being themselves); and I was entertained in a perverse, nit-picking sort of way.
But I couldn't in all conscience recommend such an exploitative film to a diving audience. With its low overheads one might expect the film-makers at least to recoup their costs.
If they make any profits, they should give them to Bite-Back.
Lionsgate Home Entertainment
DVD (& Digital)
80min, £7.99 on Amazon