Book Review
Right at the top of his game
Deeper Into The Darkness: Vol 3 of the Diving Trilogy by Rod Macdonald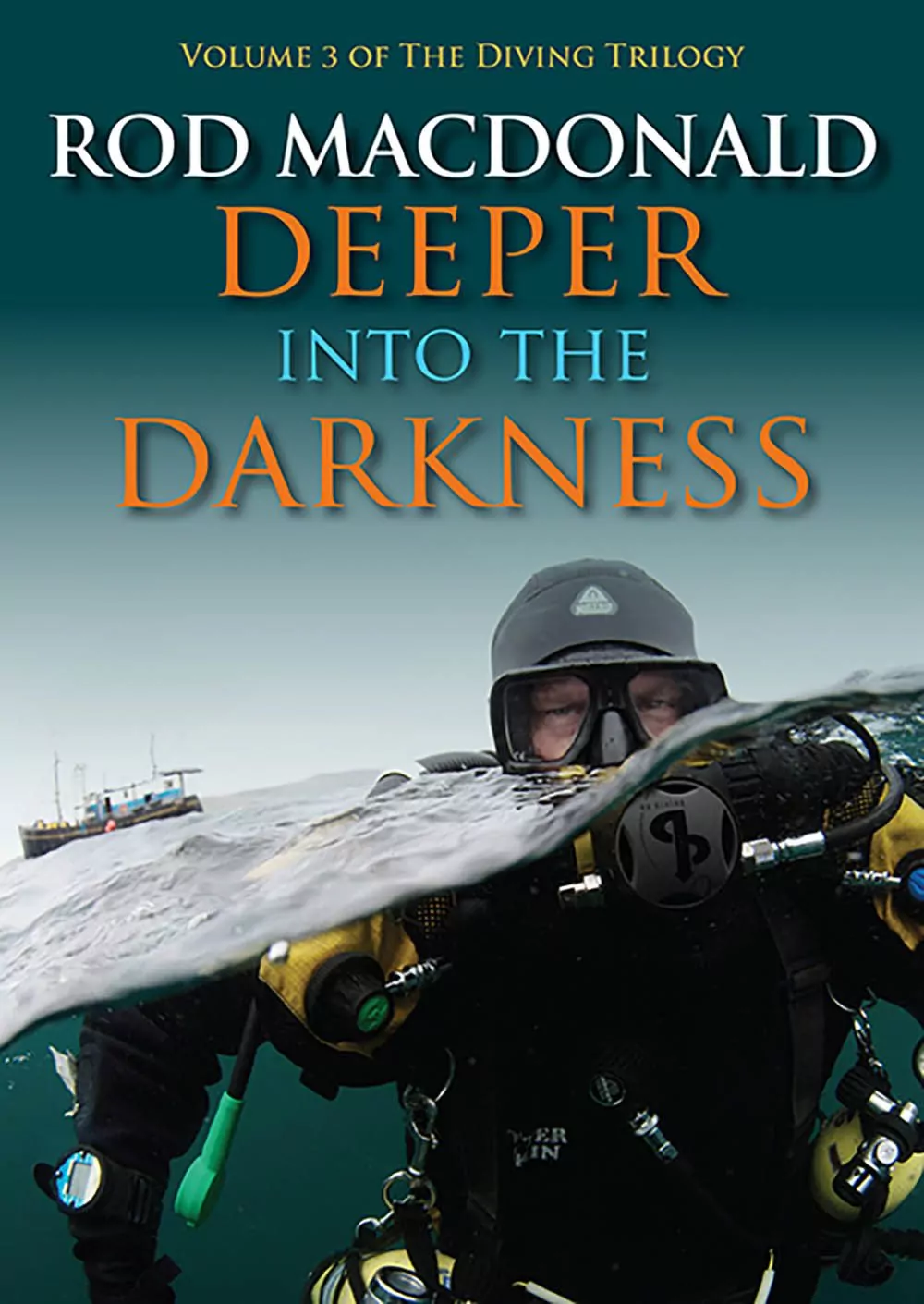 Appeared in DIVER October 2018
ROD MACDONALD WALKS TALL among wreck-divers – when we read one of his books it has the ring of authority we all value. There is no fat on his prose. Whether he's covering the history of a ship or guiding us around the wreckage, his is the no-nonsense approach of someone who has put in the hours under water and many more checking his facts.
Deeper into the Darkness is Macdonald's opportunity to loosen his tie a bit – the histories and dive narratives of major wrecks from Scapa Flow to Truk and Palau are still there, but here he can blend in anecdotes, background detail and local colour that give more of an insight into his impressive diving life.
A recap is necessary for anyone who isn't familiar with Macdonald's work to put this book into context, because it's the third part of a trilogy and the first part, Into the Abyss, has been republished at the same time, 15 years after its first appearance.
Macdonald is a former lawyer who made his name as a wreck-author with the still-popular Dive Scapa Flow back in 1990, consolidating his reputation with Dive Scotland's Greatest Wrecks and an equivalent volume for England.
Into the Abyss from 2003 contained stories of Macdonald's underwater adventures from the early 1980s, and in 2011 came what is now Vol 2 of the trilogy, The Darkness Below (still with me?). The latest book picks up the baton in similar style, and the trilogy serves to reflect developments in wreck-diving from deep air to today's more considered technical approach.
Books about warship wrecks in the South China Sea, Truk and Palau are more recent additions – Macdonald now relishes warmwater diving but has by no means stopped diving in his native Scotland and elsewhere.
There is a lot of reading in Deeper Into The Darkness – it's word-heavy but could well be enjoyed by dipping into chapters in no particular order whenever you have time to sink in.
The first section covers WW1 naval wrecks around the UK (mainly Scotland) to tie in with the centenary of the end of the war – the author has certainly covered wrecks such as HMS Vanguard, Hampshire, Pathfinder and Audacious before, but here he can take a slightly more freewheeling line, at least on the diving.
We move on to Pacific wrecks featured in his recent books, and here the colourful anecdotal material comes into its own, from finding skeletons on the Aikoku Maru and explaining exactly what happens to a body on a wreck, to the danger of sustaining aviation-fuel burns on Hanakawa Maru.
There is also a good story about a diver separation in Truk that underlines graphically why we should never take the direction of a drift for granted.
The third and final section covers latest developments, including the wonderful story of the Creemuir, a steamship torpedoed in 1940 and covered in
Vol 2, but now extended as the author manages to contact a surviving radio operator who helps to bring the story vividly to life. Macdonald also spends some time looking at the current problem of wreck desecration in the Far East, which clearly and understandably weighs on his mind.
He pauses at times to explain diving concepts for non-diving readers –
I sometimes wonder how many actually read books like this, but in this case I imagine there are plenty of military historians who would find it as absorbing as divers.
Most of the photos are mono but there is a selection of colour images and maps. Macdonald also has a YouTube channel for his GoPro footage, so he includes references here and there to allow the reader to supplement the book with video from the dives.
Altogether, a heavyweight addition to the diving library, and even readers who already own the author's more dispassionate wreck-books from outside the trilogy will still find plenty to enjoy. Good cover, too.
Whittles Publishing
ISBN: 9780995567383
Softback, 340pp, 17x24cm, £20
Into The Abyss:
Vol 1 of The Diving Trilogy,
ISBN: 9781849953832
Softback, 202pp, 17x24cm, £20